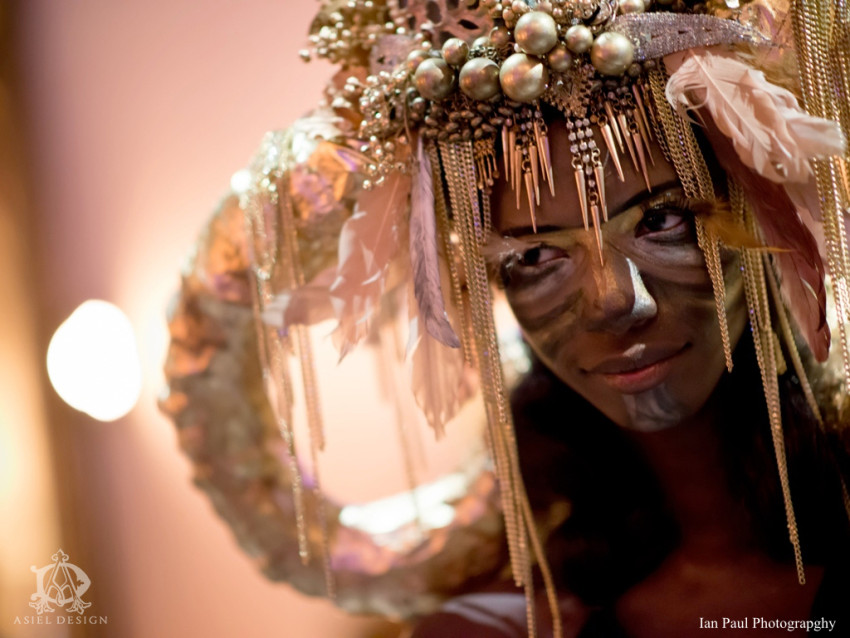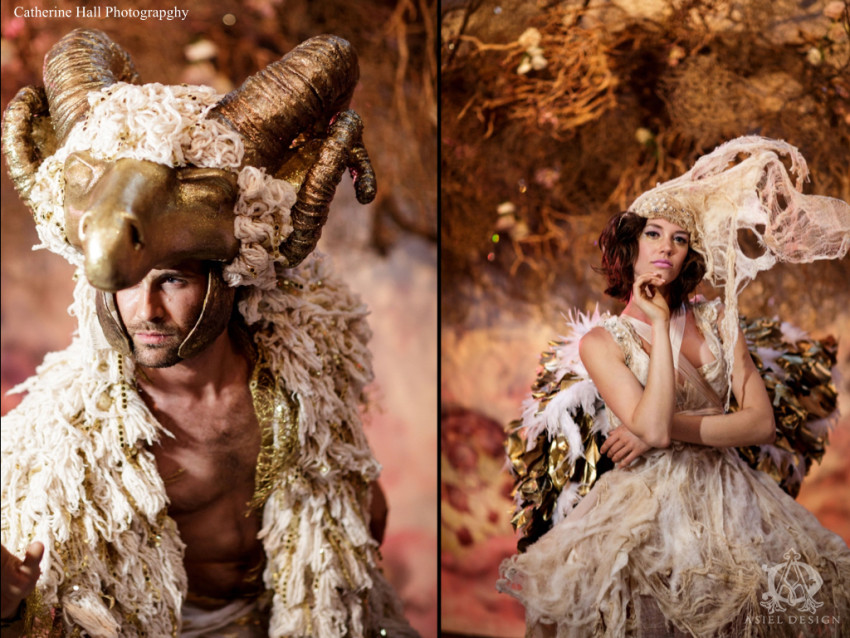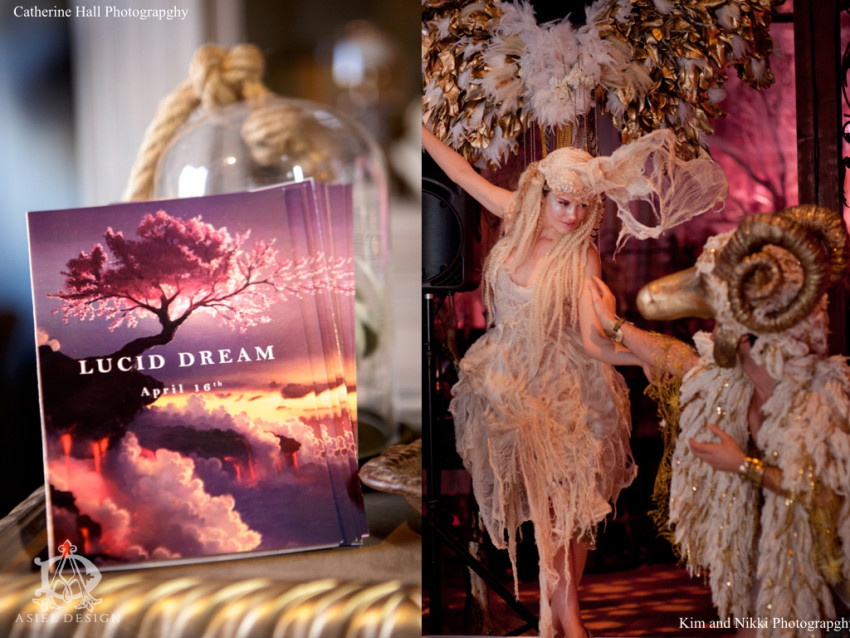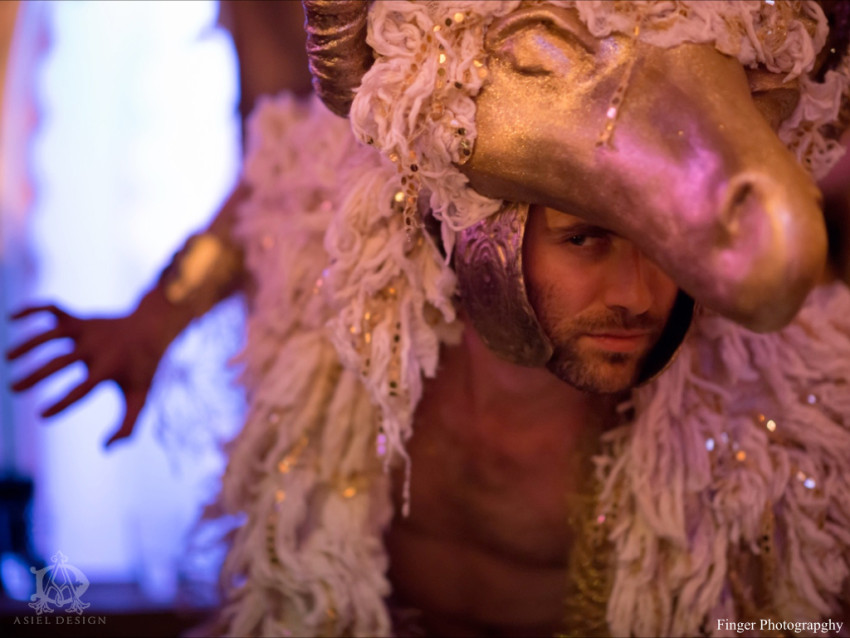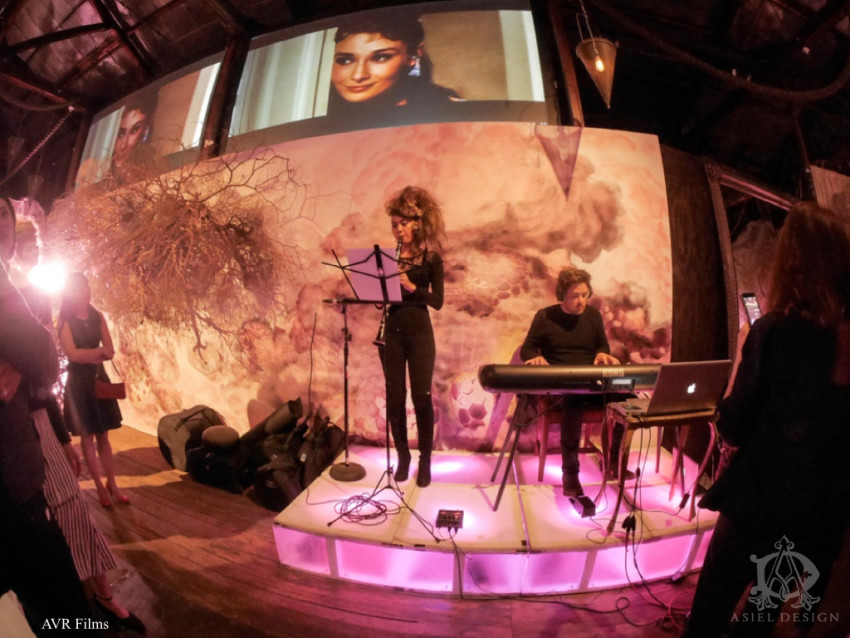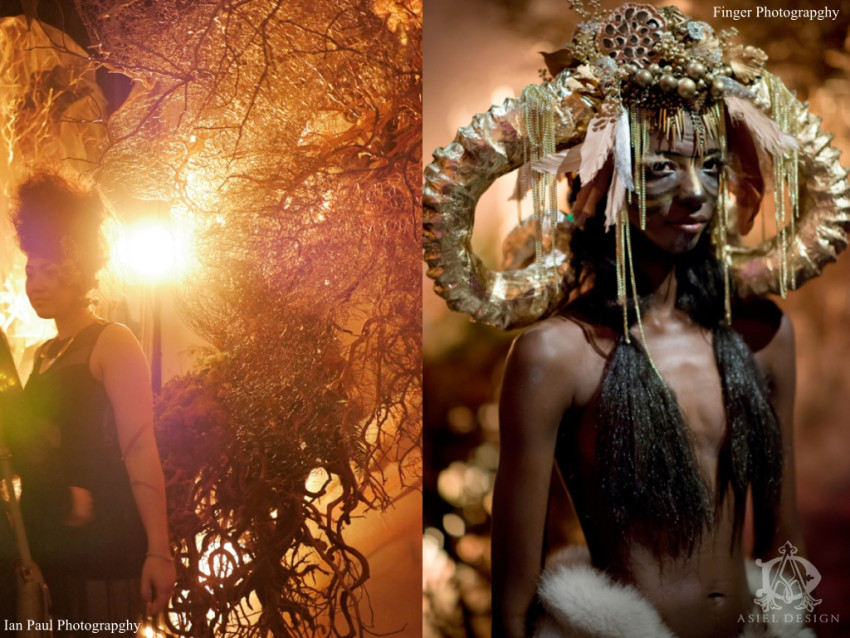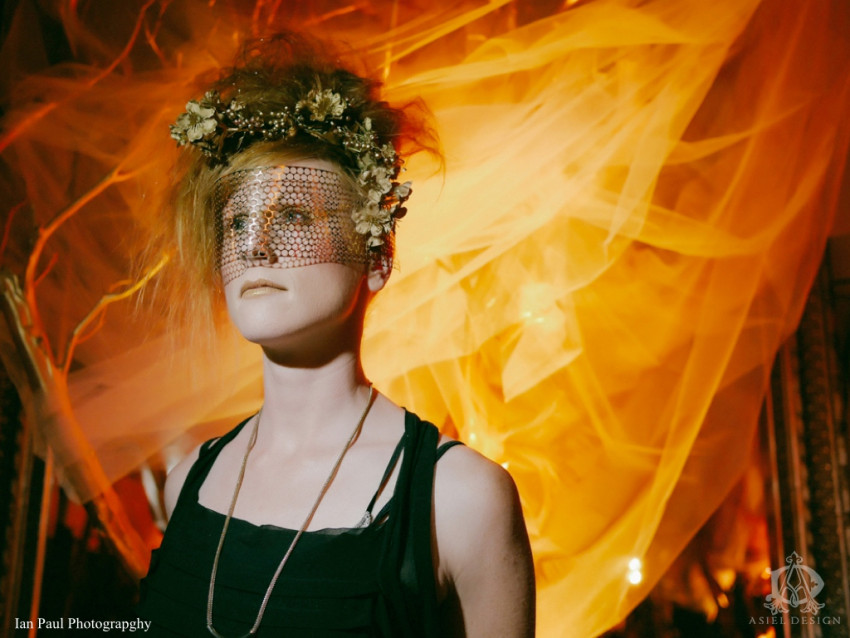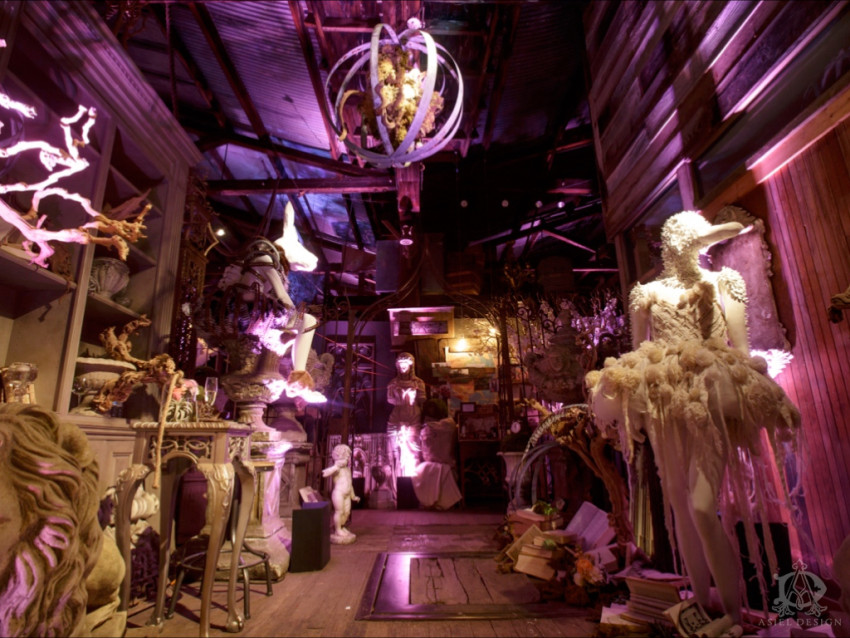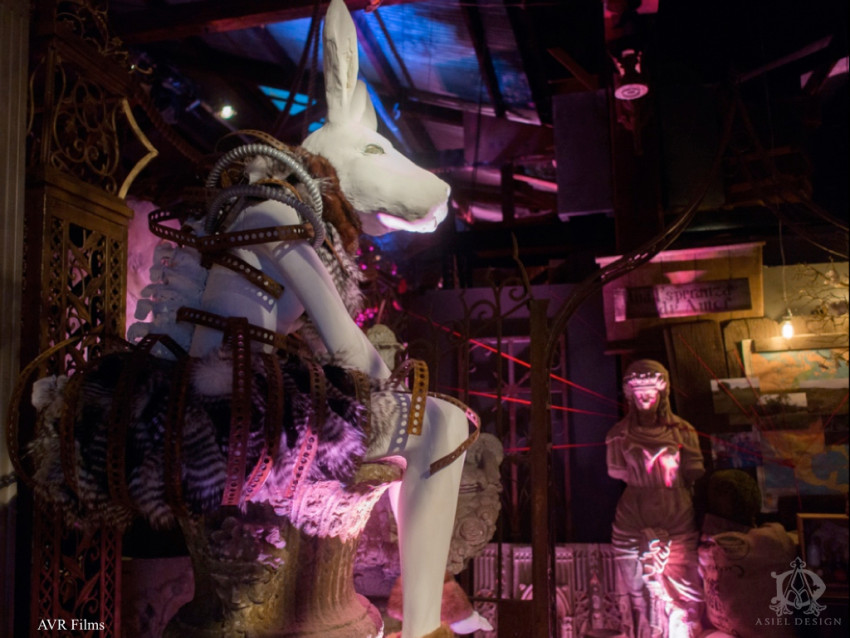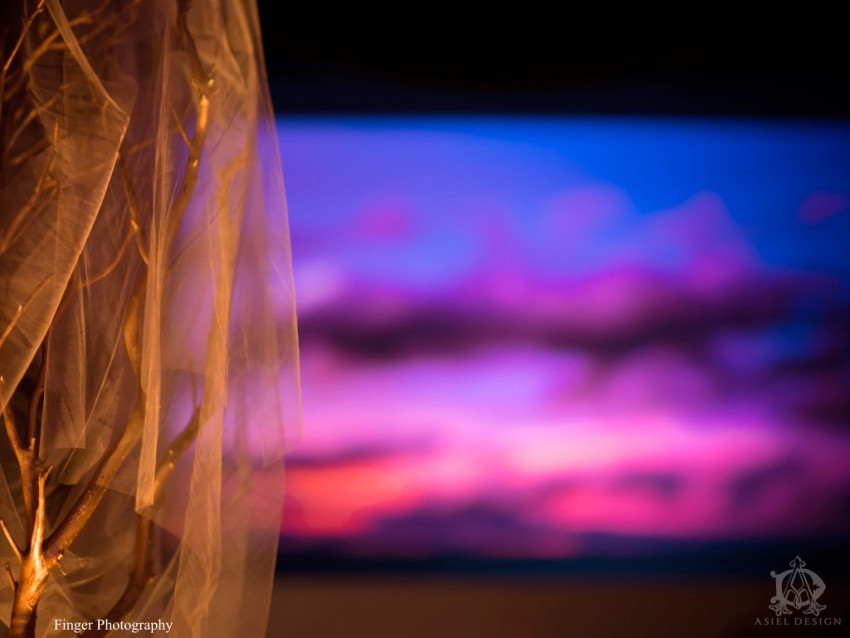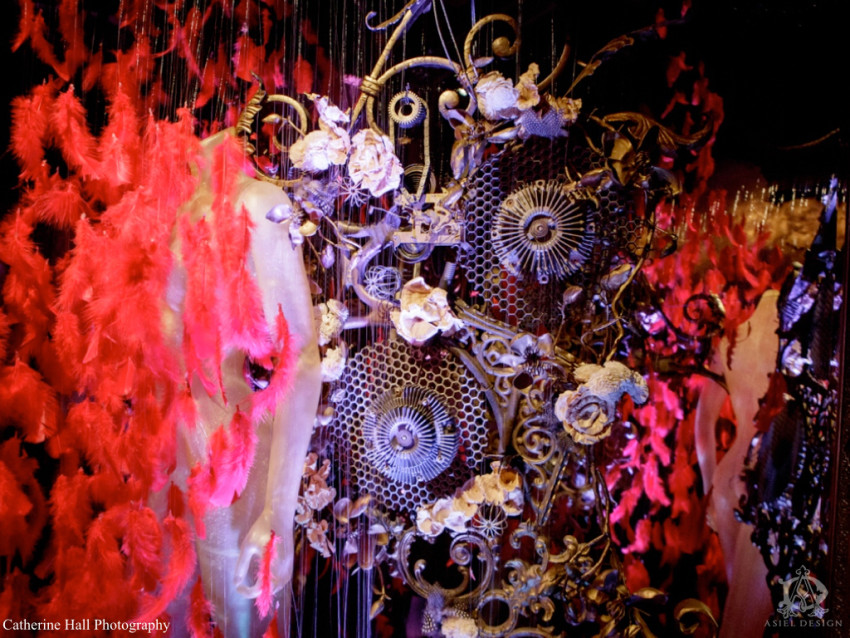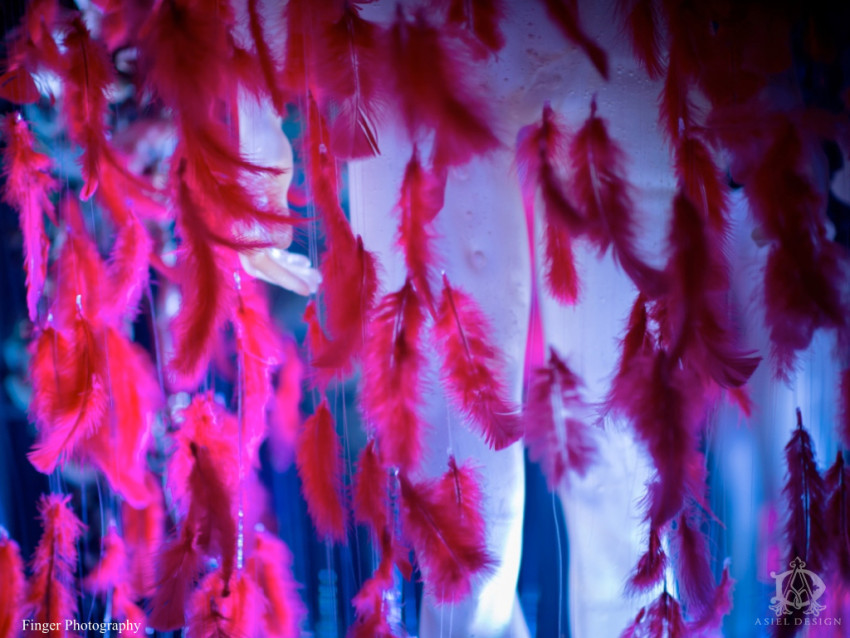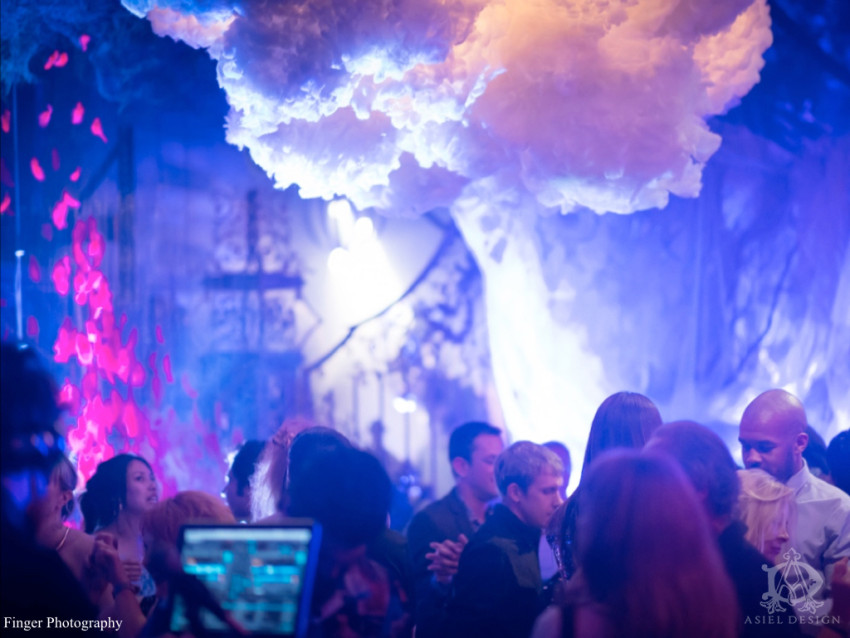 official photos | LUCID DREAM
Art + Design + Theater = Experiential Events
As many of you know, we recently hosted Lucid Dream at our warehouse in San Jose to launch the newest service that Asiel Design has to offer: B.SPK.N Events (bespoken).
ART
Was represented in our gallery area featuring works of some of the bay areas' most promising artists. Many of them featured works that were created especially for this event. With the likes of local artists such as Andre Hart, Jaclyn Alderete, Lydia Rae Black, Avery Palmer, Erin Salazar, Jean Davis, Jen Renzel, Josiah Valdez, Theresa Because and Lacey Bryant, the art display was bound to be a success; Drew Clark curated this portion of the event and he did a fabulous job. We also had art installations that were created by Tulio Flores, Patrick Hofmeister and Lacey Bryant, which added another dimension of art that was presented. Art was everywhere and it worked seamlessly with the design.
DESIGN
First and foremost, ASIEL DESIGN is a design company that focuses on event design and space transformation. For Lucid Dream, we really pushed the envelope of what a space could become. From Led Light clouds to video projections, our goal was to make our guests feel like they were in a dream. The event lighting provided by Enhanced Lighting and décor elements provided by ASIEL DESIGN created a whimsical feel that swept through the night. Volunteers such as Betsy Allen, Lucy Ghelfi, Sarah Brough, Sarah Joy, Sandy Carvalho and Joey Furtado worked tirelessly to assist Linnae Asiel, Tulio Flores and myself to create this world of dreams that continues to dance inside our heads long after the event has closed. Even the event staff and musical performers were stylized by the fabulous talents of Dustin David Salon, the Academy for Salon Professionals, Sheryl Gamboa and Dustin David himself creating seamless design that tied into the theme and décor perfectly.
THEATER
By theater we mean the performers, both models and musical performers. We had very talented group of musicians; including Isaiah Pekary (violin), Rachel Larson and Giovanna Saldana (opera singers), Freya Seeburger (cello), April Ghee and Adam West (of Containher) and finally, Aaron Robinson of Emoi accompanied by Noren Shoyeb. In between this incredibly lineup Aaron LaMorte of AVL Entertainment did a fabulous job of orchestrating all of the performances and was literally the pulse of the entire event. After all of the stage performances, Aaron LaMorte of AVL Entertainment kept everybody on their feet with a late night dance party that didn't end until the following morning!
In addition to the incredible talent, the model installations blew my mind. I think as I write this blog, it is the sheep (Jonathan Stoddard), the goat (Lee Onnista) and the angel (Jana Molder) that is so emblematic of how special the night was. None of this would have come true without the artistic direction of Linnae Asiel and Tulio Flores. But, they couldn't have done it without the help of Armando Sarabia (hair and make up) Erica Felton Parisi and Laura Kennedy (wardrobe for the sheep model), Black Lotus Clothing (wardrobe for the angel model and April Ghee) and finally Vanessa Plumina Lee (lead body art) and Elizabeth Nguyen (assistant body art).
These 3 elements were the key pieces of what made Lucid Dream a success and there is no other way launch our B.SPK.N Events. At the end of the day, we can talk about our dreams for the future and ideas for industry events, but it is only with a family of talented, creative artists are we able to create Design That Evokes Emotion: B.SPK.N Events.
Sincerely,
Jonathan
artistic direction & event production | ASIEL DESIGN
catering | MICHI EVENTS | THOMAS JOHN EVENTS
bar staff | THOMAS JOHN EVENTS
staffing | THOMAS JOHN EVENTS | DUSTIN DAVID SALON | ASIEL DESIGN
lighting, projections & fabric drape | ENHANCED LIGHTING
day of coordination | KRISTIN PFUND
cupcakes | JEN'S CAKE
media | KISSED CREATIVE | CONTENT MAGAZINE
wine sponsors | HULTS RESTAURANT | GUGLIELMO WINERY
beer | M.E. FOX & COMPANY
special thanks | BIG INK PRINTING | MOISES NAVARRO | STACY ZINN & CARLOS RAMIREZ
special thanks | JON GOMEZ SR. | DUSTIN BOLDT
led platforms | JOEL NELSON PRODUCTIONS
asiel design | WAREHOUSE
You might like: