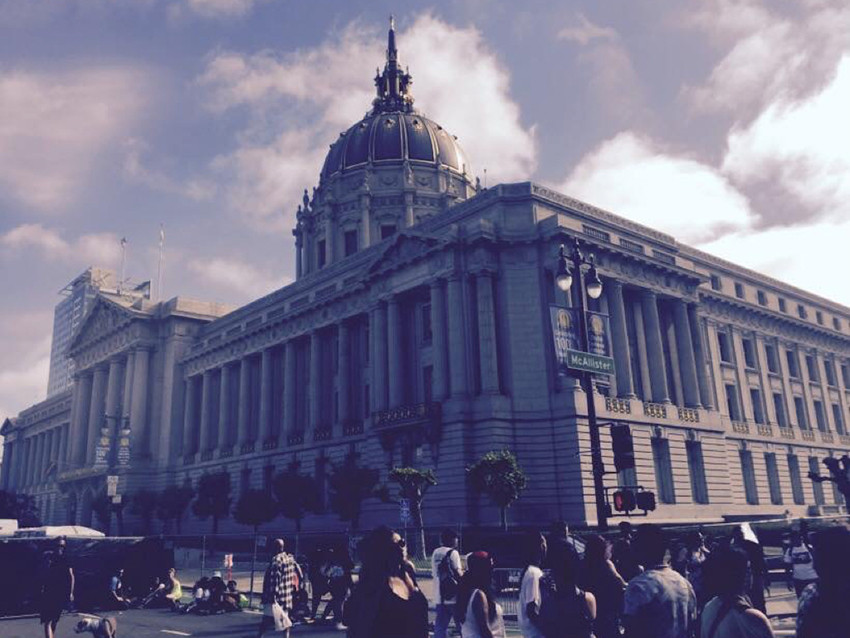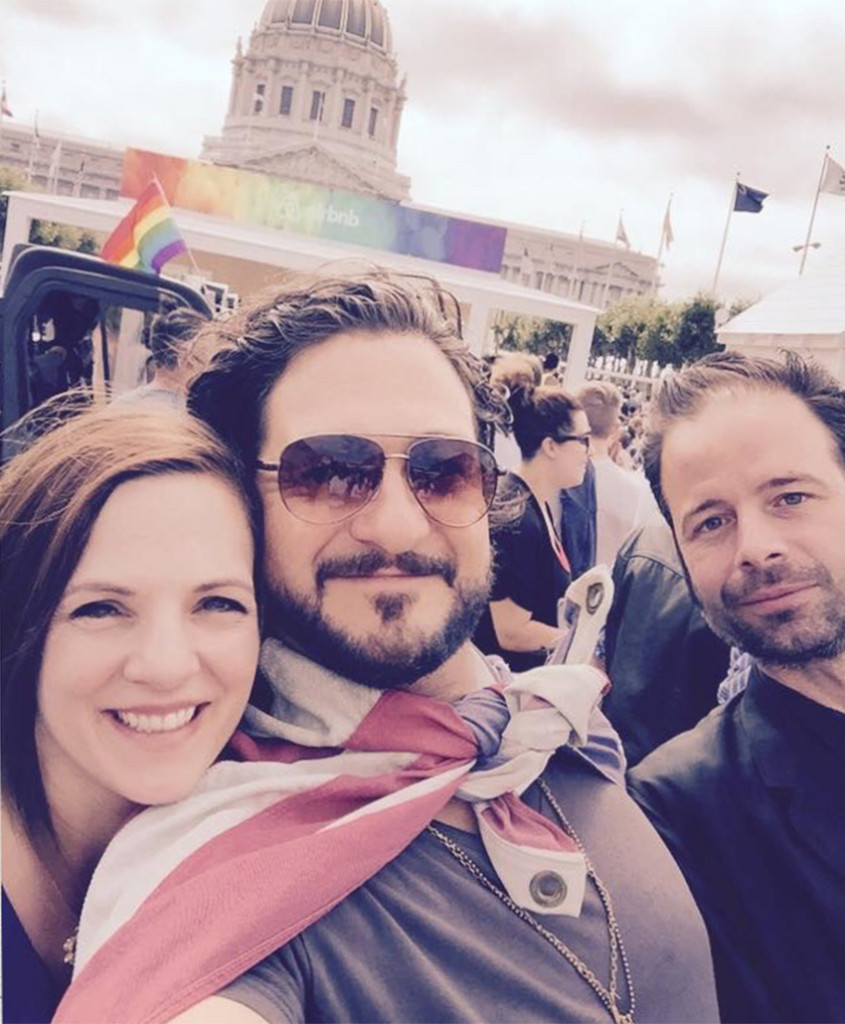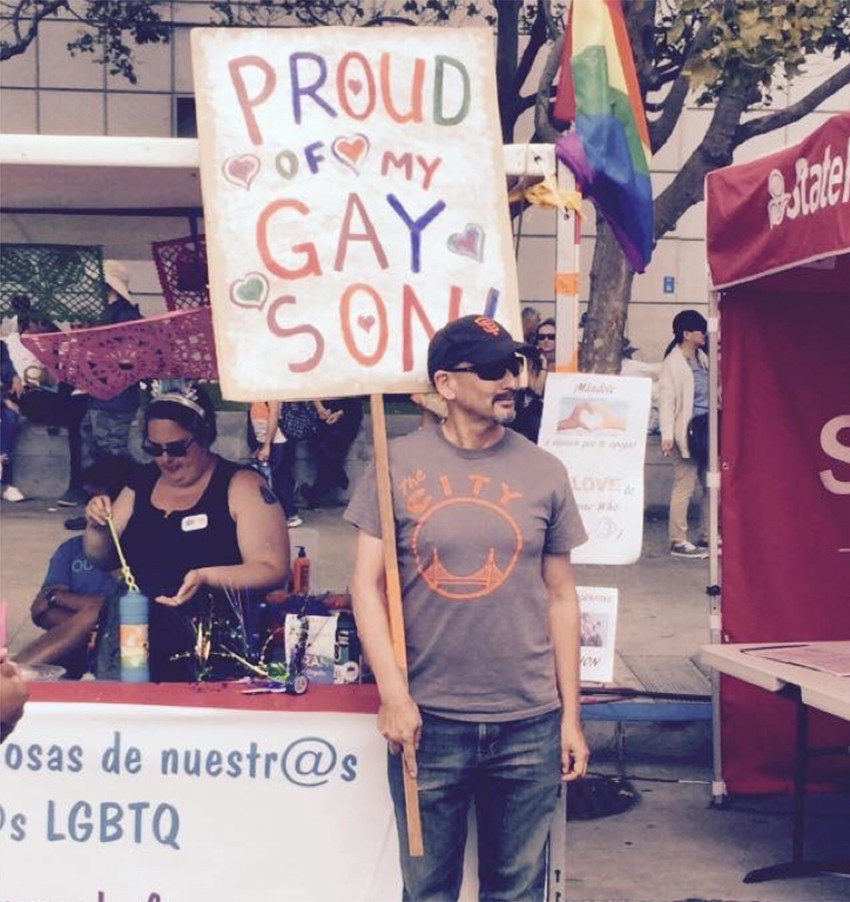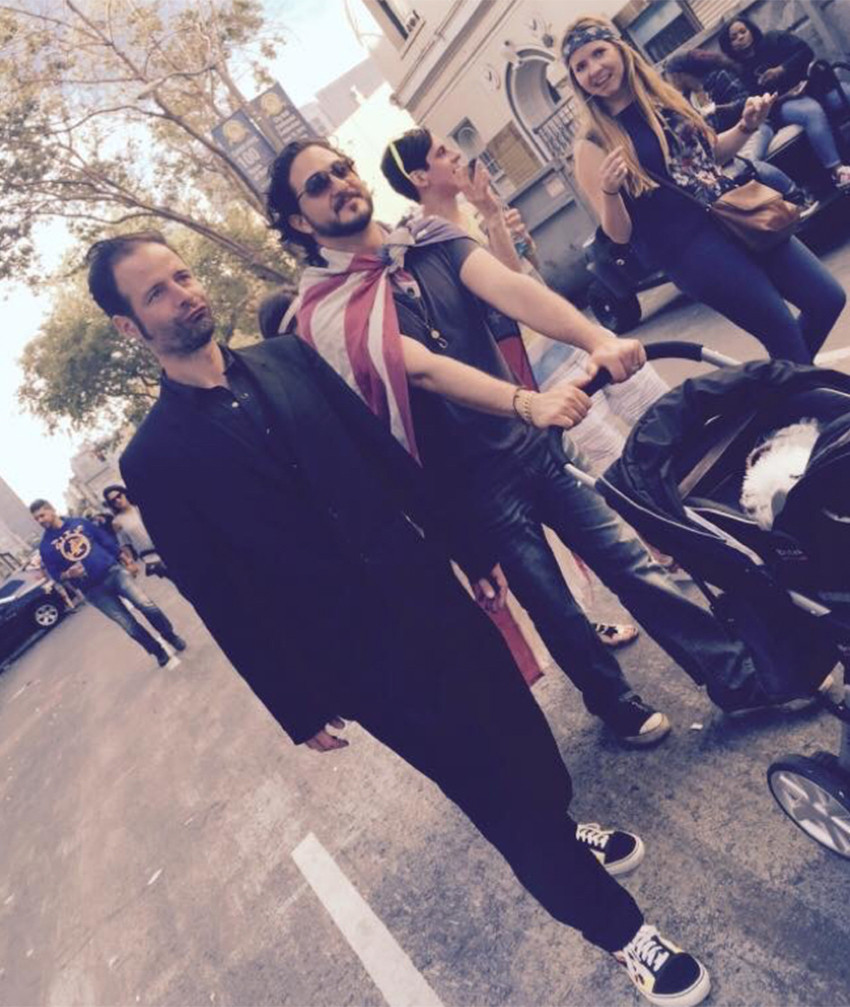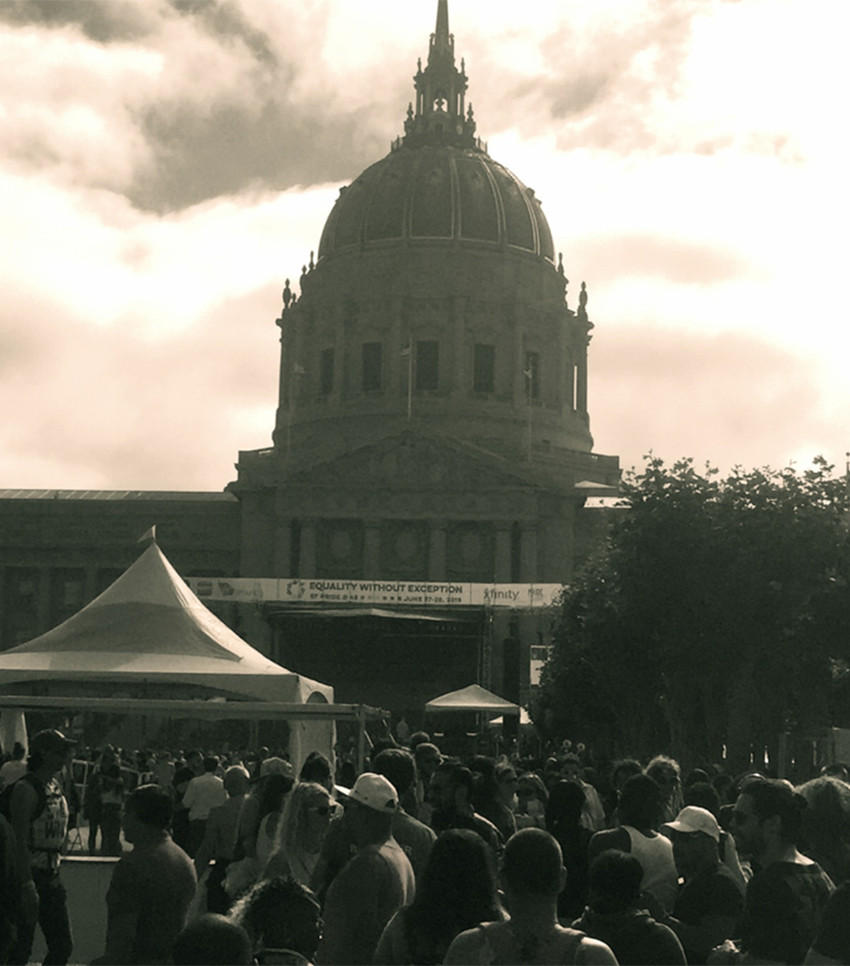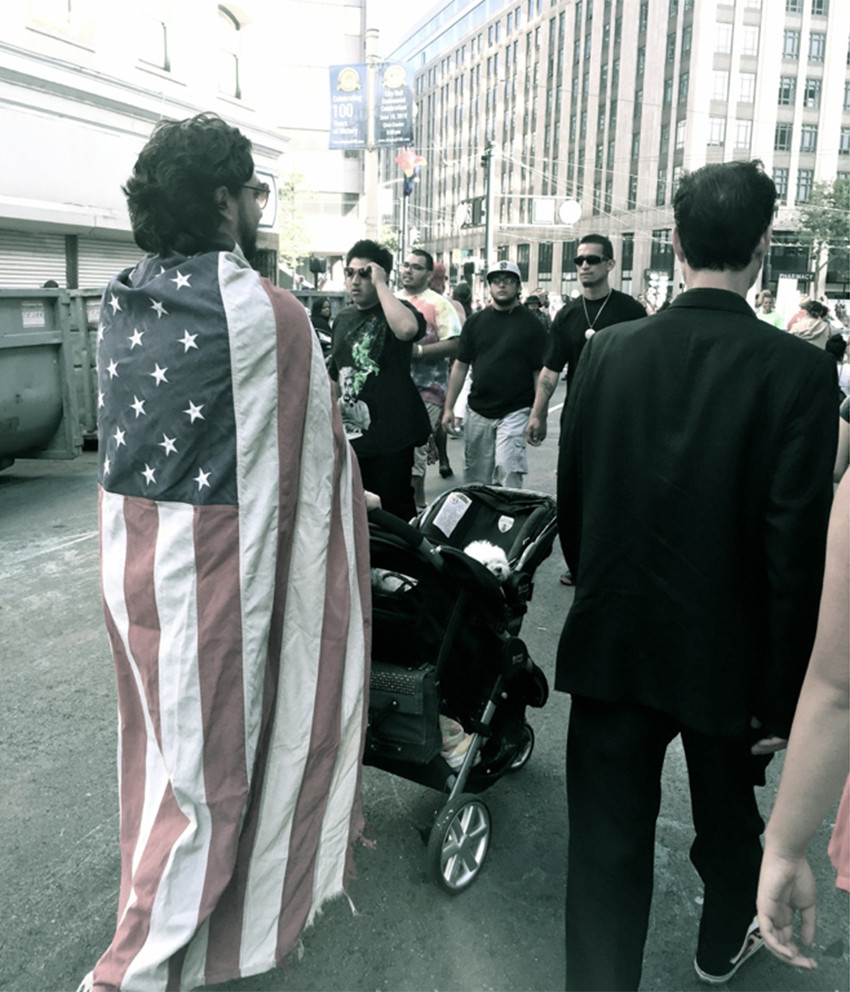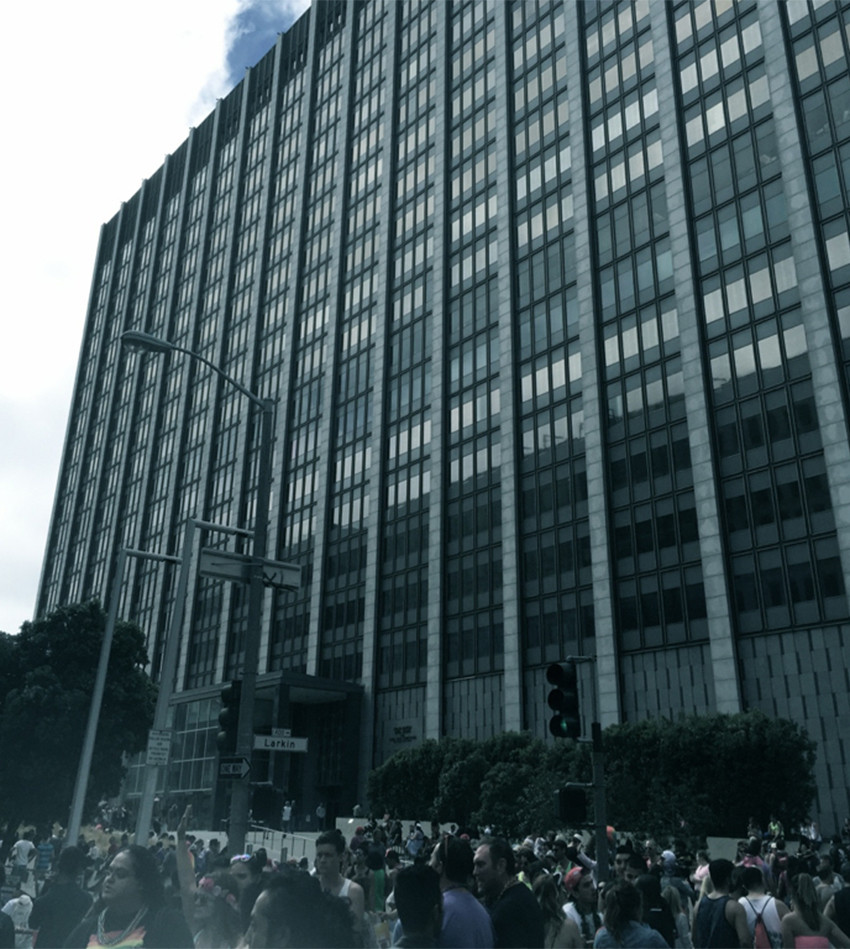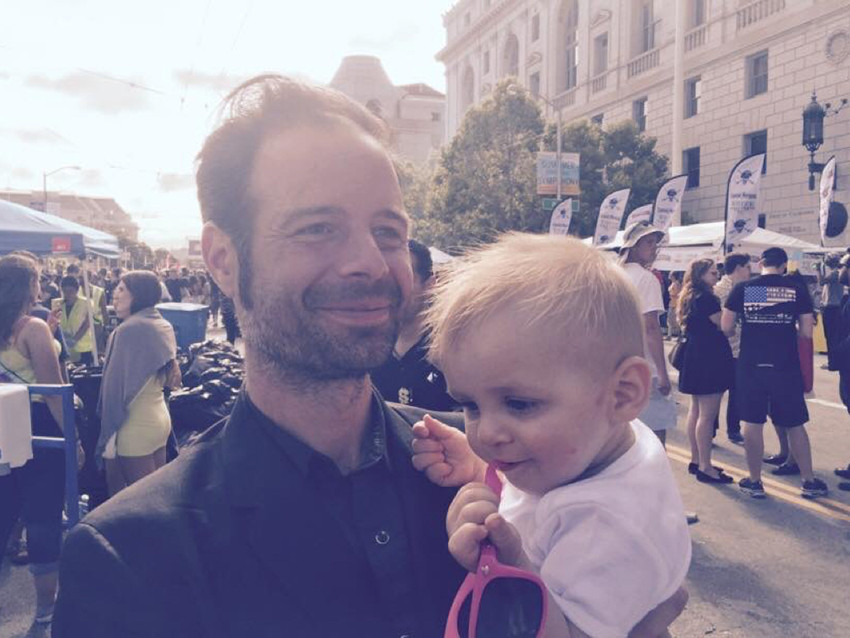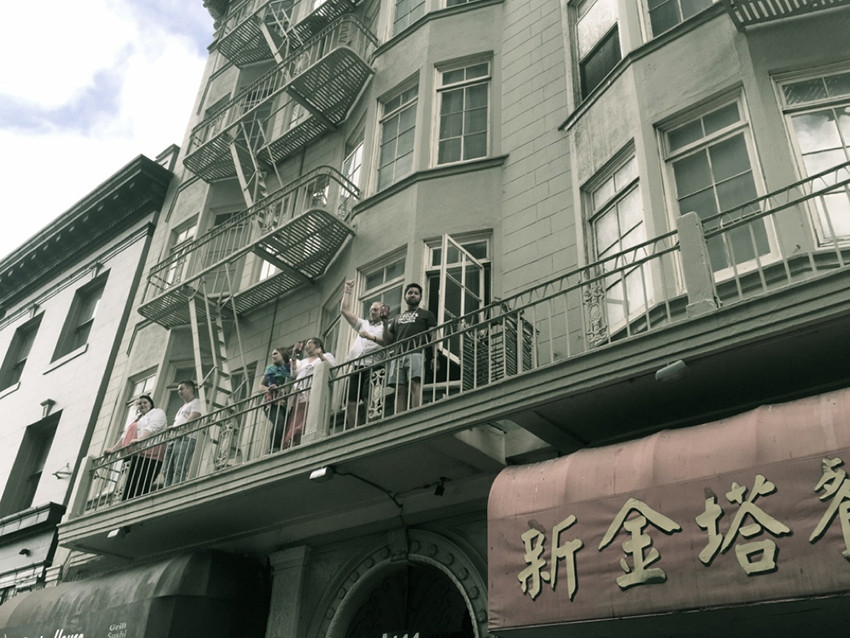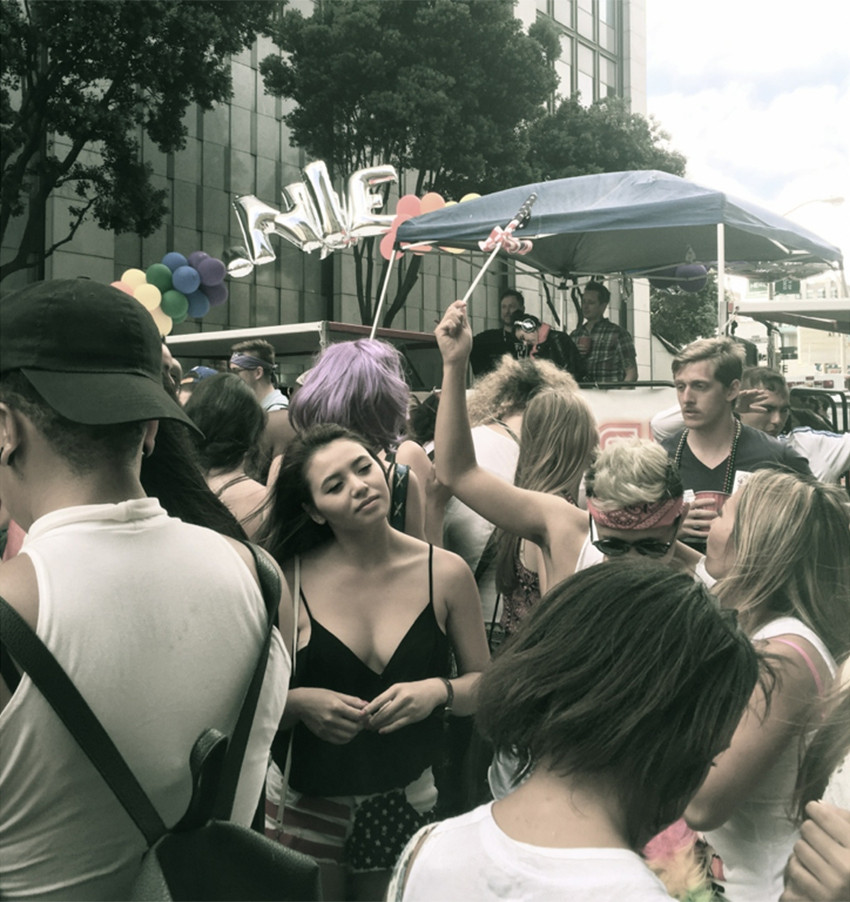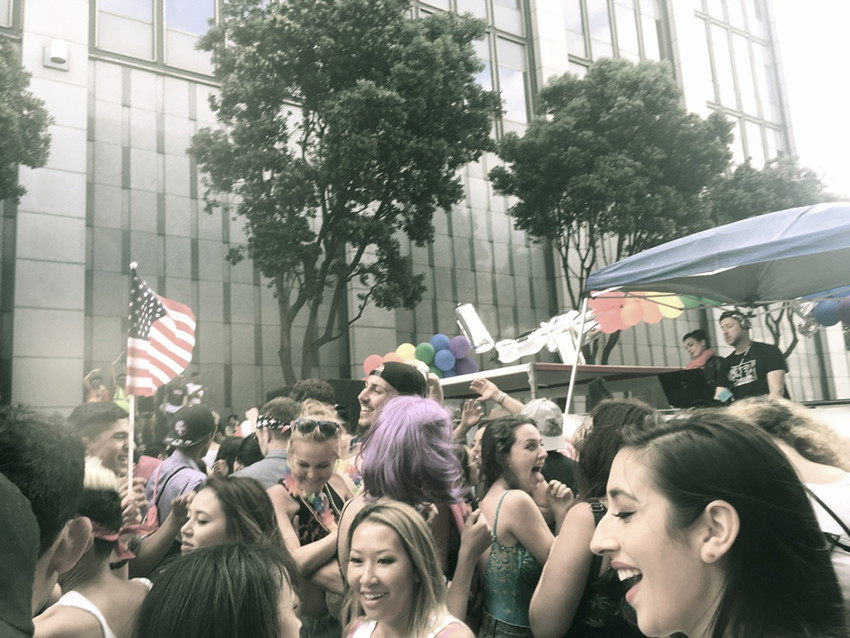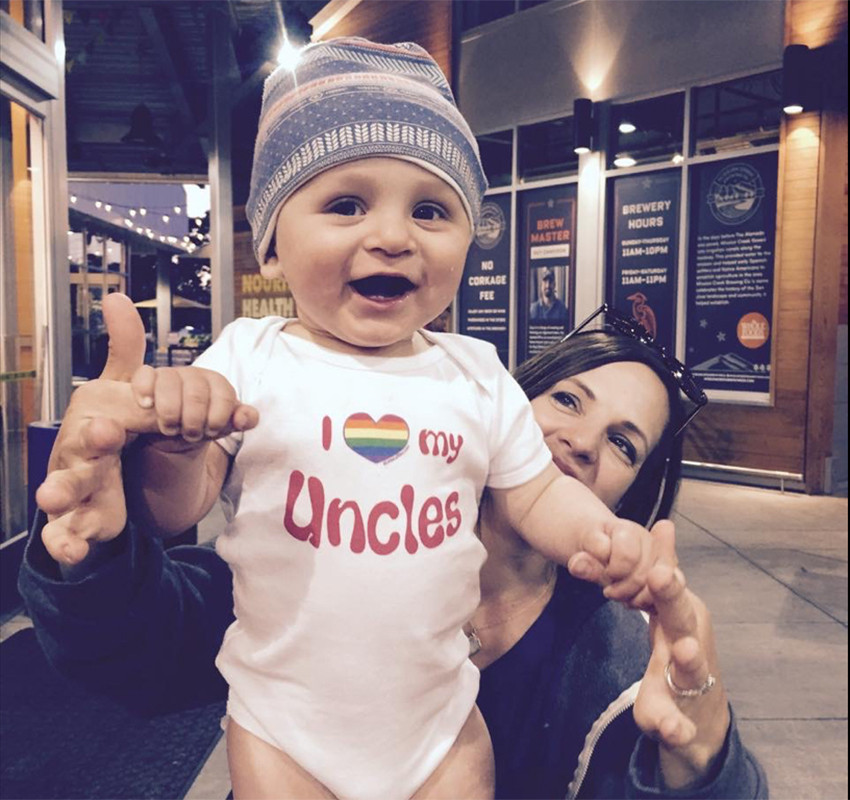 love wins | SF PRIDE
Linnae and I had planned to go to SF this past weekend without knowing it was the weekend of San Francisco Pride. We were in hopes of a new adventure and had planned on embarking on something that we had not done before. The conversation of riding a trolley came up, amongst a few other things, but as soon as we heard that the festival was an option, we abandoned all other possibilities and jumped on it!
On the way to SF, we drove by the train station and saw my long time friend Dave walking by – it was a magical day already. We found that he was also on his way to Pride, so he hopped in the car and we were on our way! I had a feeling that this day would be an adventure reminiscent of my 20's – so far, so good.
Because we had not initially planned on going to SF Pride when we left our home we did not have any outfits to wear. I did, however, find a vintage flag at the Alameda Flea Market, our first stop, and I hesitantly decided to wear it wrapped around my shoulders like a cape. I was a little nervous about wearing the flag because I knew that there was some high tension in America about the newly passed law on Marriage Equality. That said, San Francisco and America impressed me that beautiful day! I mentioned on a Facebook post that, although, I was wearing this flag, not one person out of the thousands I walked by gave me a dirty look. The times, they are a changing. This gathering was about Love and Acceptance and, although, I was afraid of being judged, it was by those who have been judge the most who accepted us with the warmest of invitations.
As I stood there in the middle of the crowd, I saw a mixture of ethnicity, different sexual orientations and I assume that there were different religions represent here too…but then it hit me, we are all ONE AMERICA, and I couldn't help but smile. This country was founded as a melting pot and that principal alone is what has made it work; the idea that there was enough room for the next person, no matter their origin.
I usually don't share these next thoughts on a business blog, but I feel that this time it's necessary. Full Disclosure: Linnae and I are Christians, however, we left the Church many years ago. We did not leave because of doctrine, we left church because of the way our church saw the world. The marriage equality movement has selected the platform that #lovewins and love will win….ALWAYS. Here is the disconnect though, Love is also the foremost platform of those who follow Christ. Anyway who has studied the life of Christ cannot deny that what He taught and lived out was first and foremost: Unconditional Love. Christians are to be known by their Love, not for being "right" about their 'interpretation' of the bible, but instead LOVE. It has been said that you don't have to agree with a person on anything to get along with them. I believe this is true because LOVE truly and always wins.
Sincerely,
Jonathan
Photos by Jonathan Gomez
You might like: