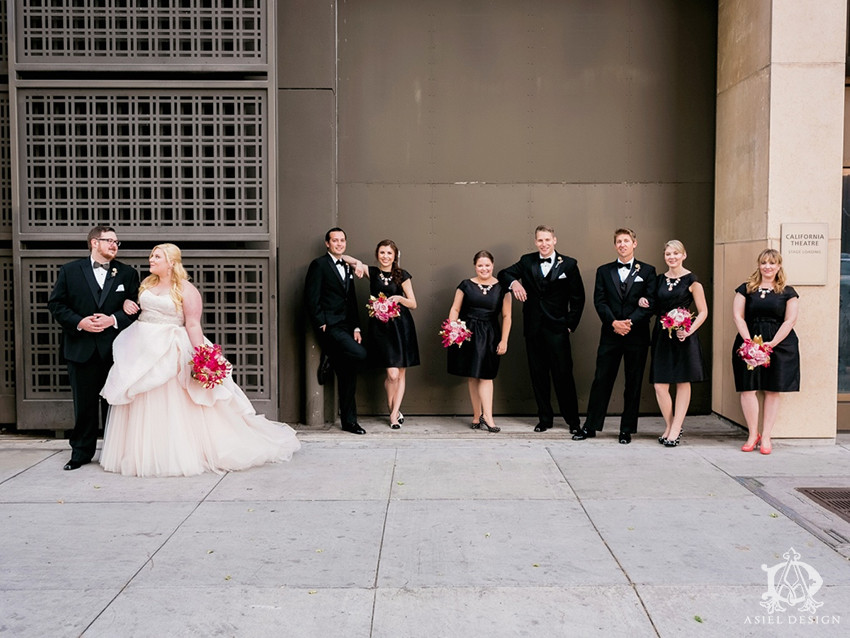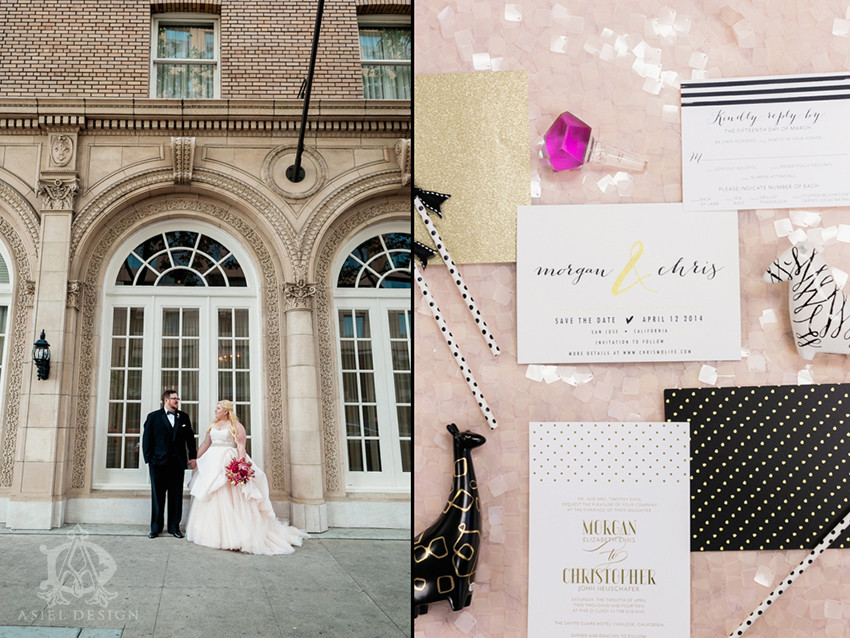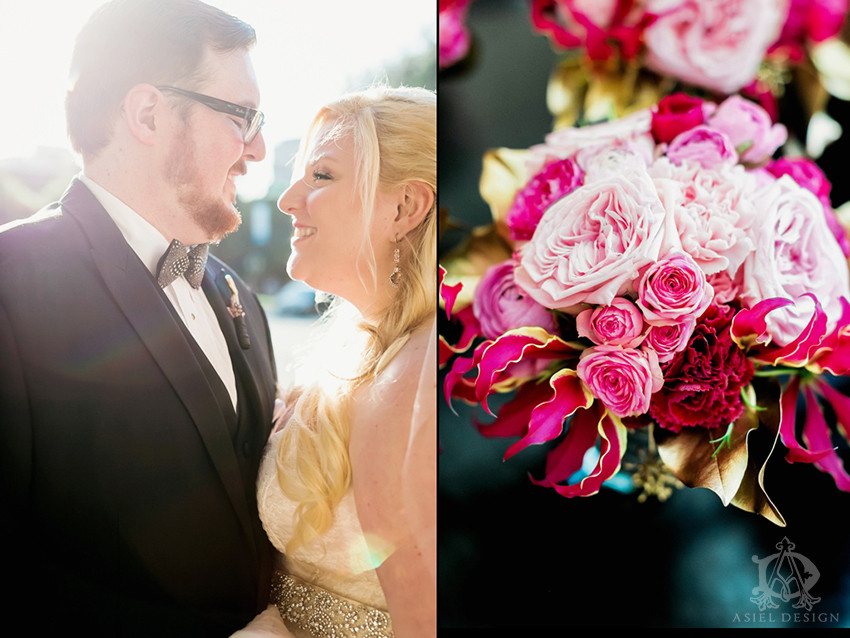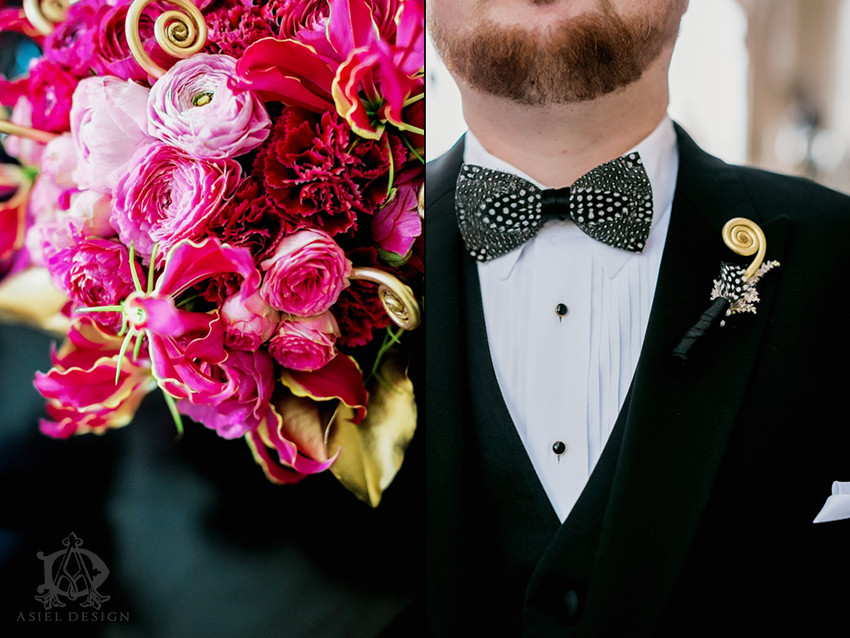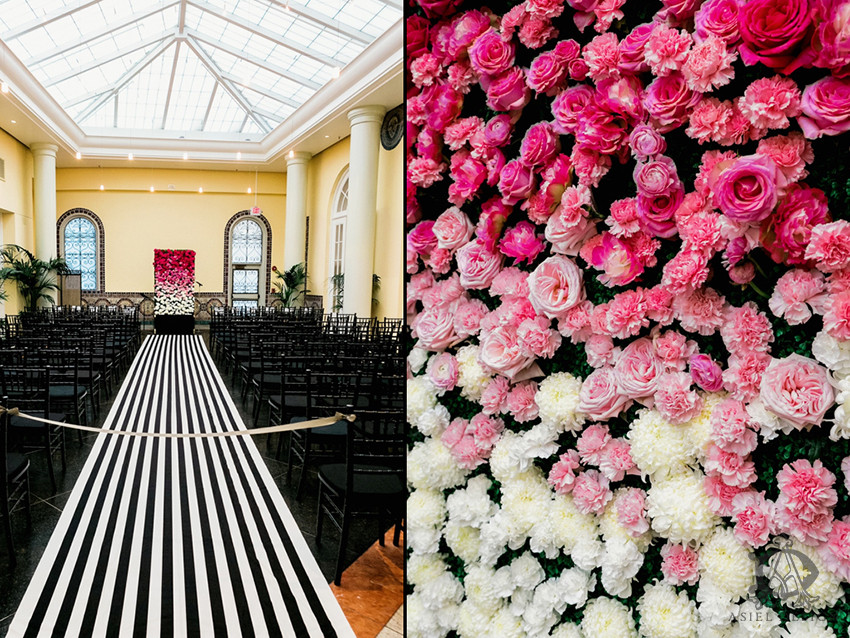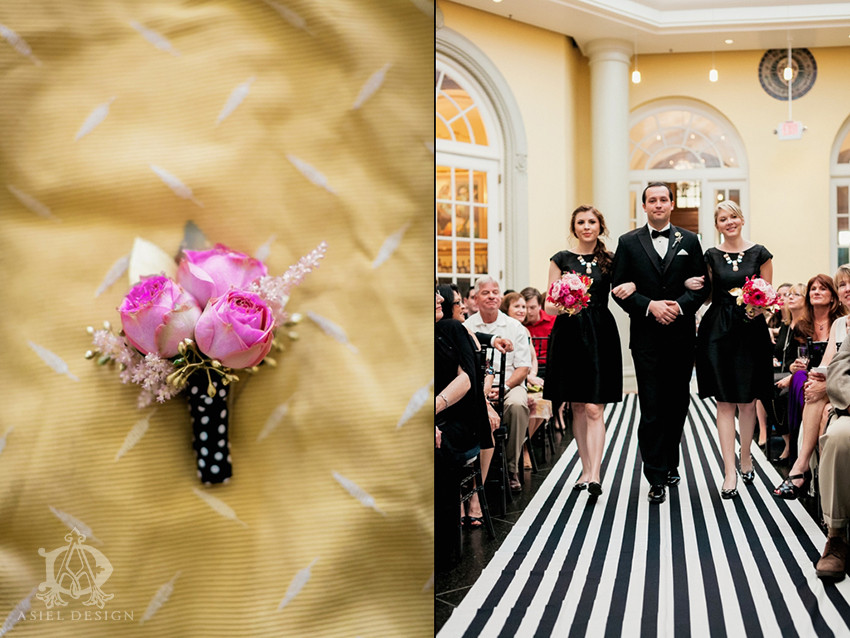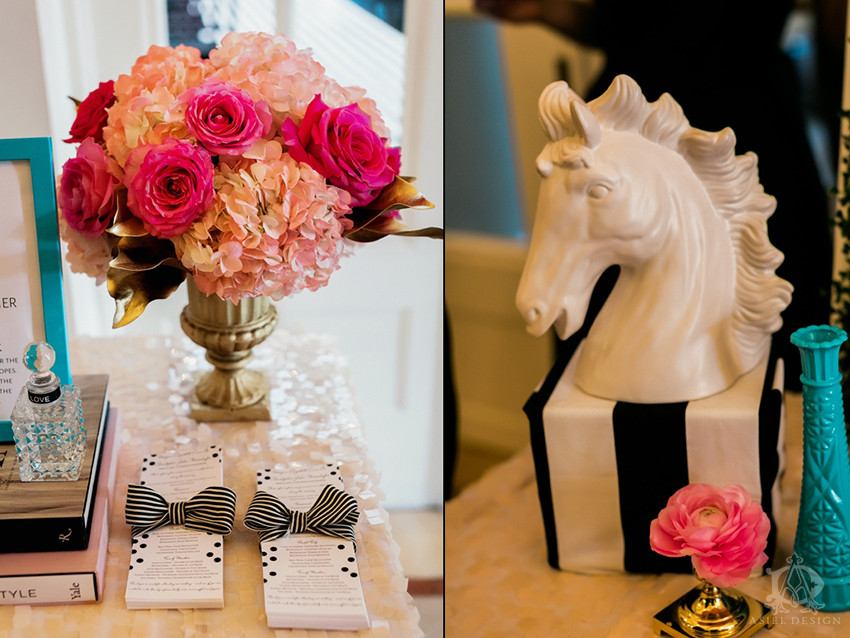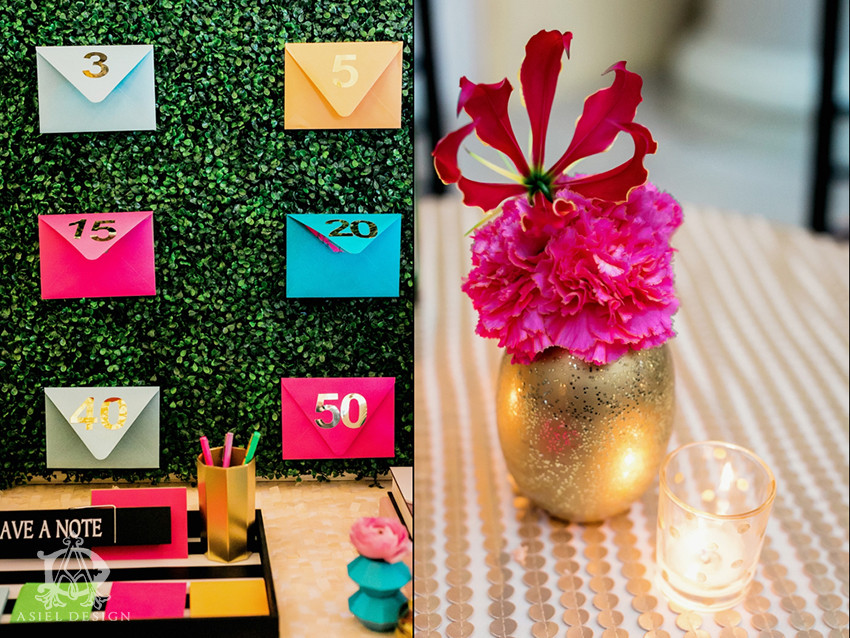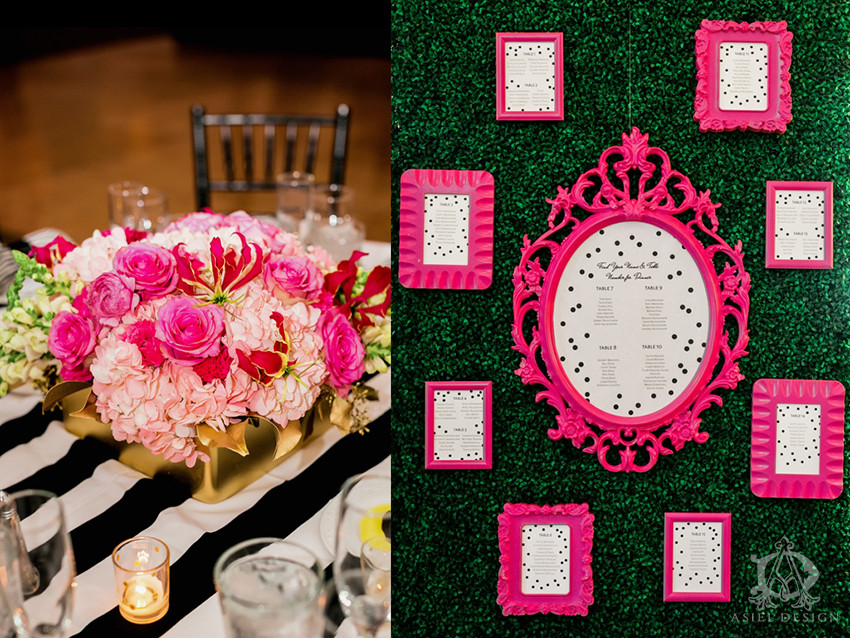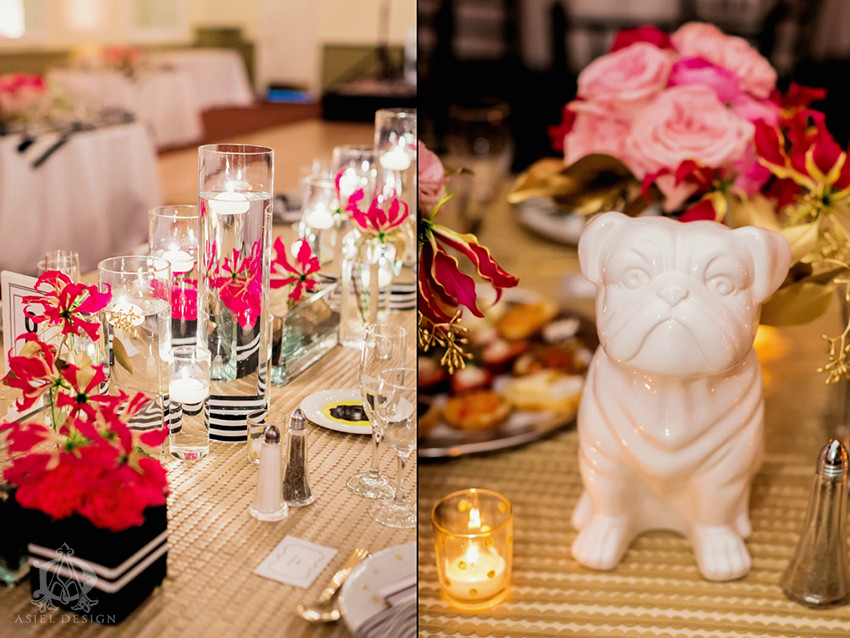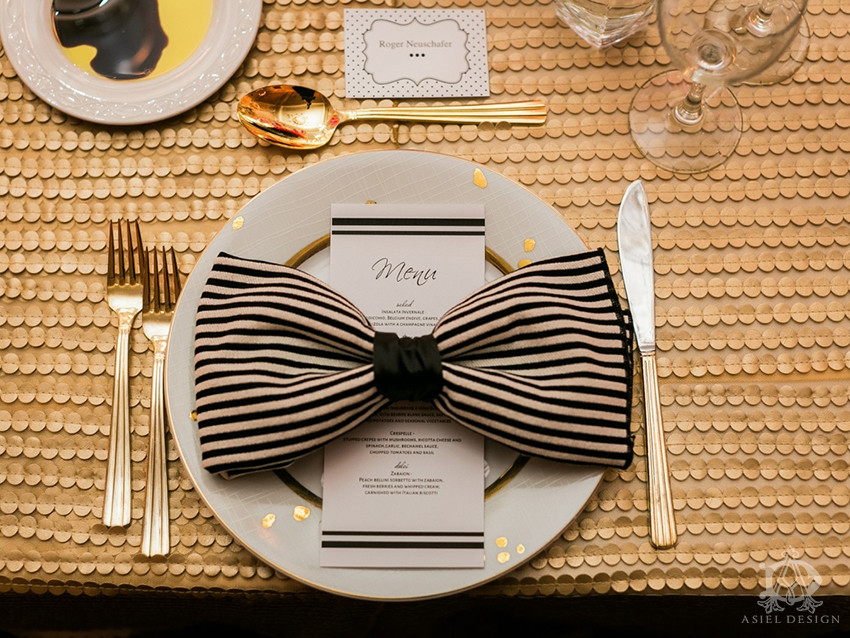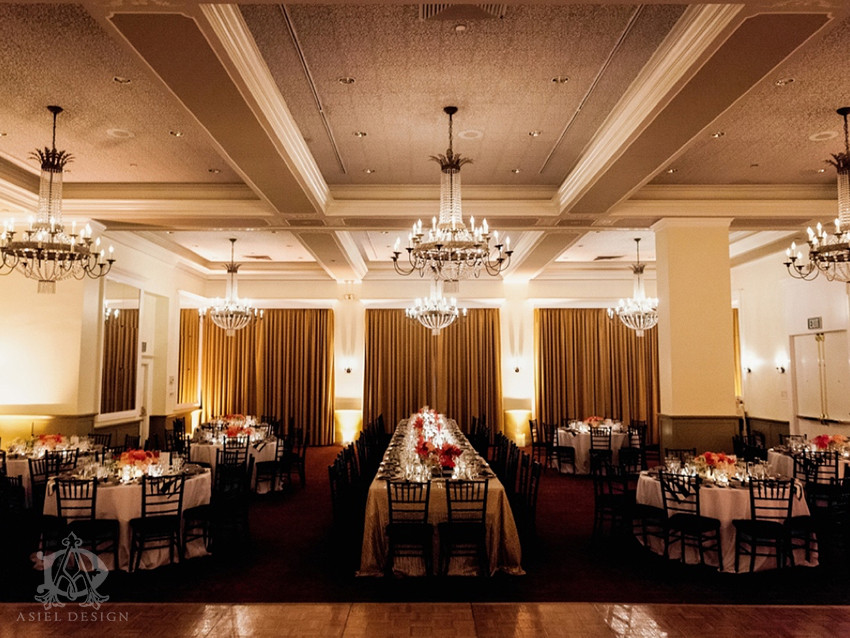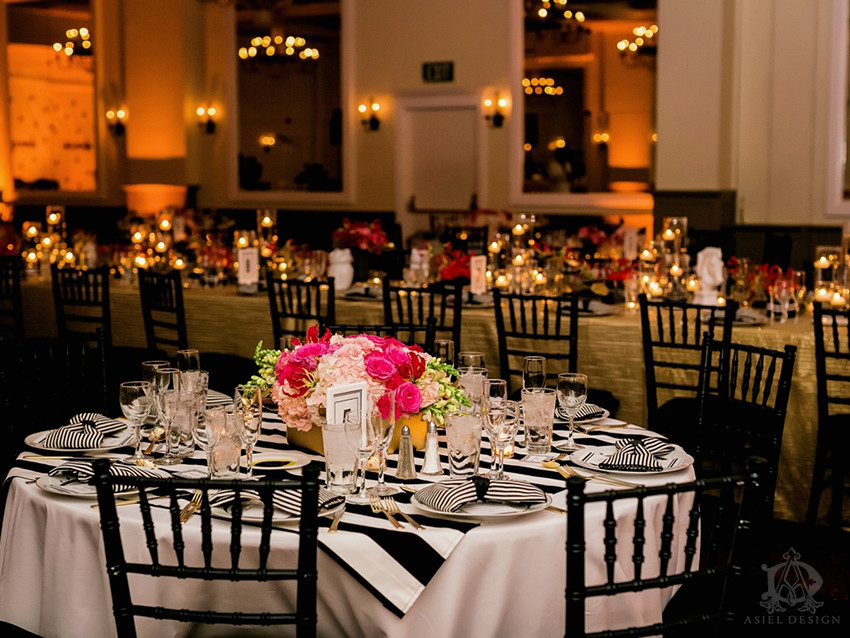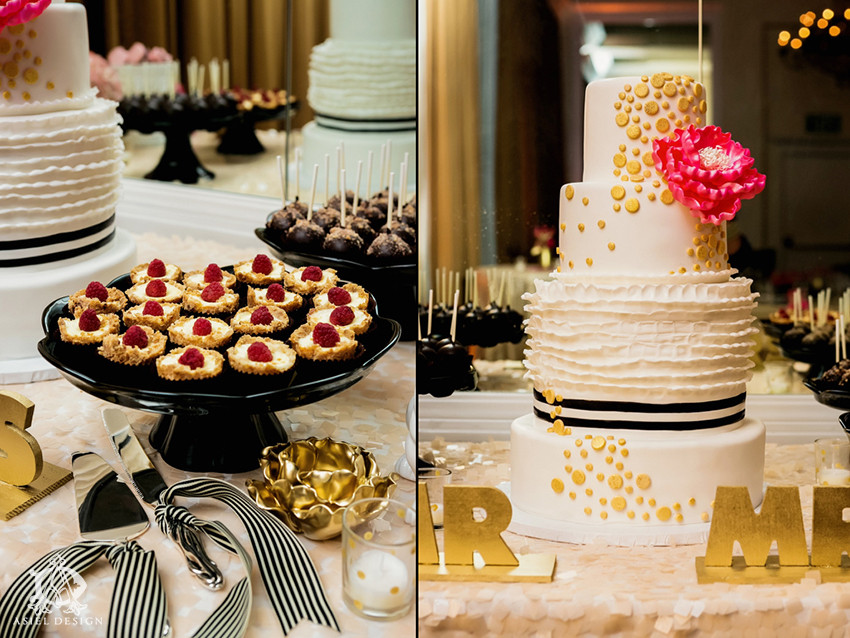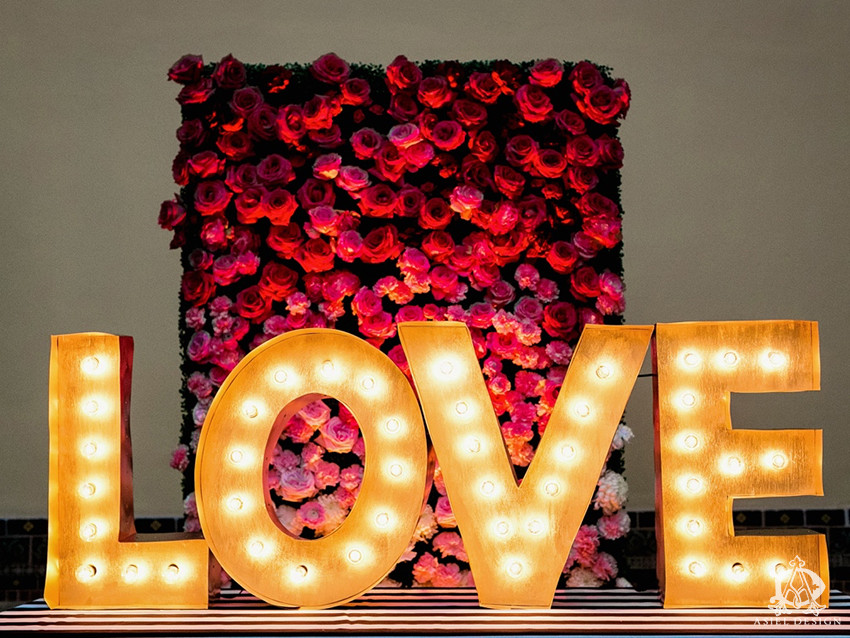 morgan + chris | THE WESTIN HOTEL SAN JOSE
Morgan and Chris were married at The Westin Hotel in San Jose, formerly known as The Sainte Claire Hotel, and this wedding was a lot of fun to be a part of!
Over the years, I have noticed that weddings tend to play in two arenas, 1) Living The Fantasy / Classic Dream Wedding or 2) Designing a Unique Wedding that is a true representation of the bride and groom's personality. And, what made this wedding so much fun, was that it was completely personality driven!
Immediately, words like "Fun", "Playful", "Funky" and "Eclectic" come to mind when I think about Morgan and Chris's Wedding. With a striped runner, ombre floral wall of roses, Porcelain animals on the tables and accents of the Helmeted Guinea Fowl (the polka dot design), this wedding was sheik and hip and felt like Alice, herself, came back from Wonderland to help with the design. Riddled with hot pinks, pastels, deep reds this wedding was rich and vibrant.
For the ballroom, we used a King's Table decorated with clear glass vases with floating Gloriosa Lillies and Porcelain animals sided by Round Tables decorated with black and white stripes and bright pink and soft pink roses. There is no question that LOVE was in the air as it illuminated our evening and reminded people why we had "gathered here today." Positioned in front of a wall of roses, this LOVE sculpture reminded me of the north star.
Needless to say, this was a fun, trendy wedding to be apart of and orchestrate the floral design!
Sincerely,
Jonathan
floral + event design | ASIEL DESIGN
venue | THE WESTIN HOTEL (formerly the sainte claire hotel)
You might like: