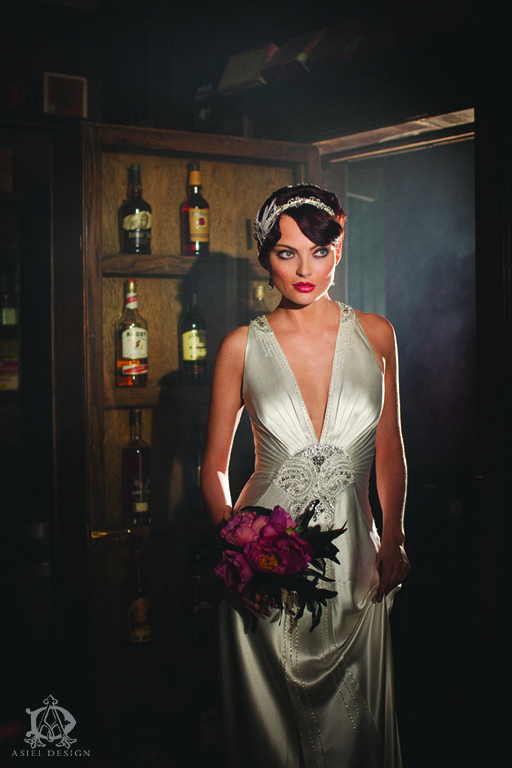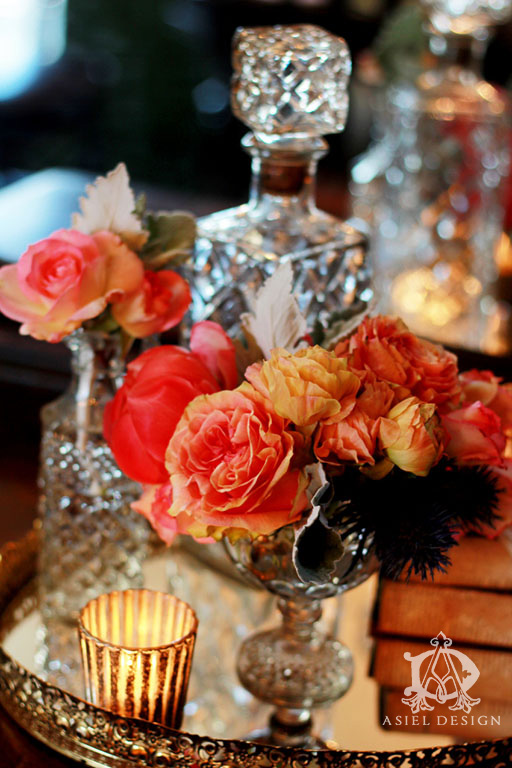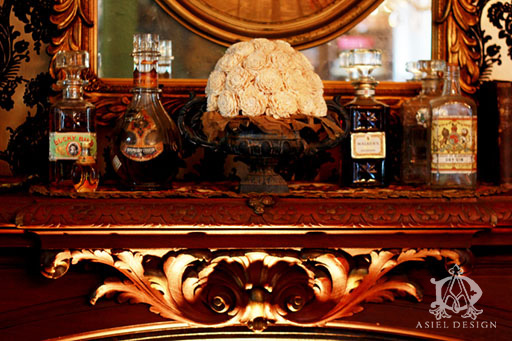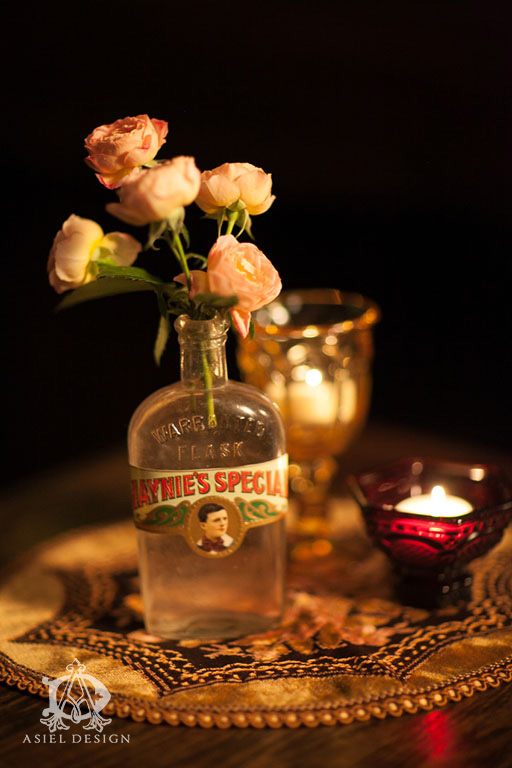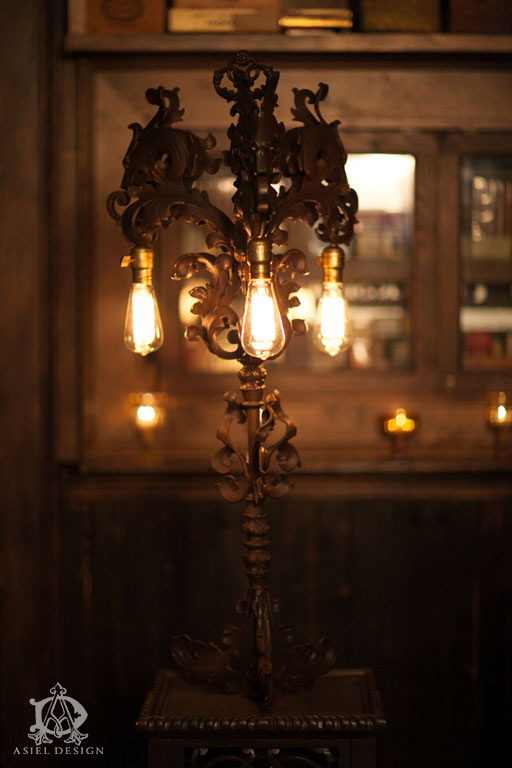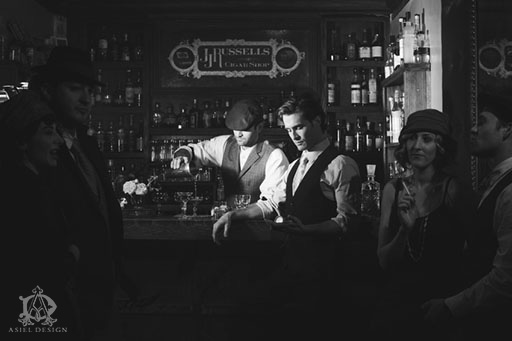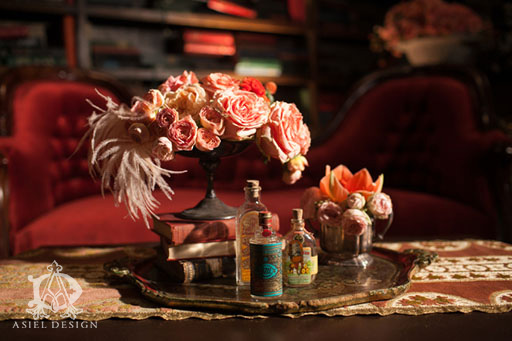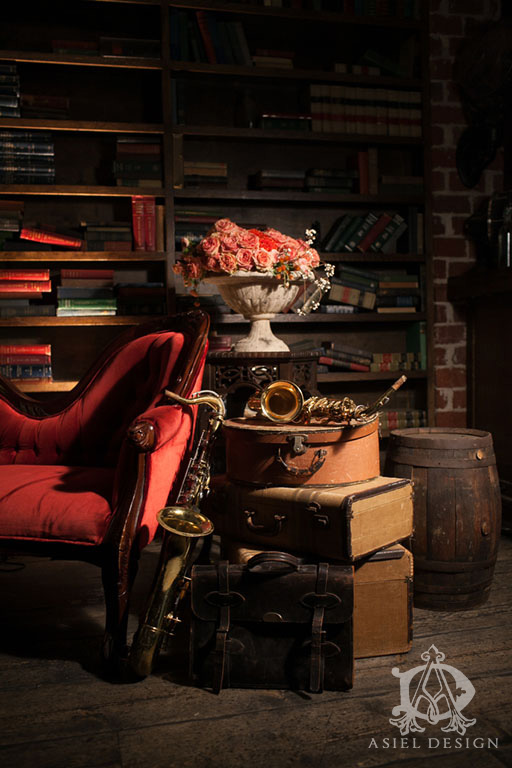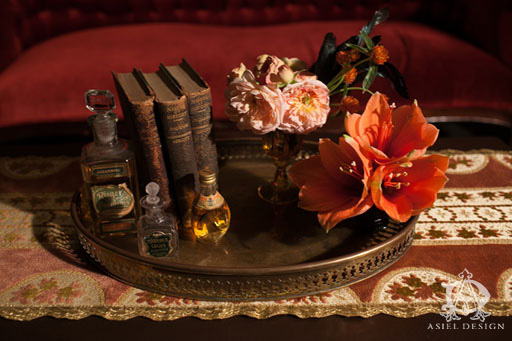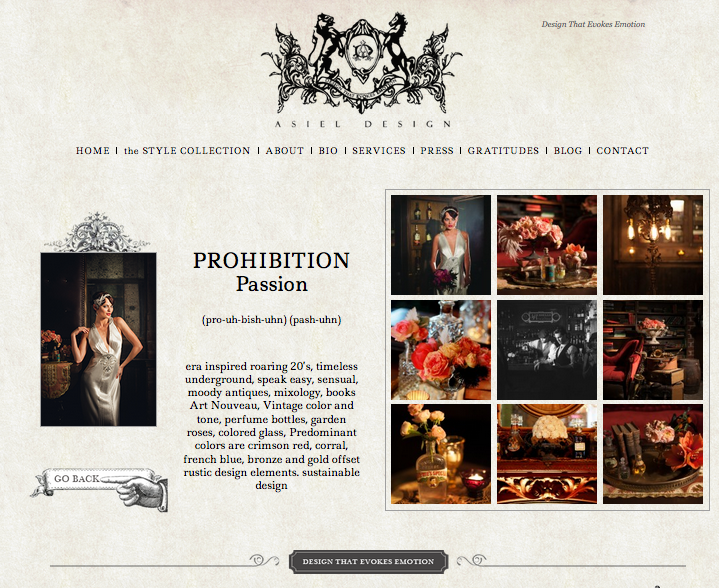 prohibition passion | FEATURED STYLE COLLECTION
FEATURED STYLE COLLECTION
Every Era a new wedding theme is designed and created to such a level of inspiration that it sets a standard for a new Style Collection Tradition. Our "Style Collection" is a page on our website were we specifically showcase these kinds of wedding themes. It's more than just floral design, it's a living, breathing event where every element plays an important part in making this moment / your moment last forever. Asiel Design is proud to showcase this week's Featured Style Collection: Prohibition Passion.
DESIGN ELEMENTS
Prohibition Passion is a timeless, underground wedding theme that has become mainstream over the past 10 years. It's roaring 20's inspired and captures the sensual, moody tension of the times. Think speak easy, class struggle and true love – absolutely delicious!
The roaring 20's spawned a generation of fun seekers with style, class and culture, and most importantly, the roaring 20's symbolized our right to live our lives out from under the thumb of the government and stature. It was the beginning of a cultural shift into equality, hard work, passion, desire, and realized dreams for everyone – perfectly set to realize your dream wedding.
COLORS
This Art Nouveau, 20's wedding theme embraces vintage colors and tones of crimson red, corral, french blue, bronze and gold offset with rustic design elements such as colored glass and perfume bottles.
Garden roses are perfect for this wedding theme one major tip: don't over due it! It can be easy to load your wedding with tones of flowers – not with this theme. Prohibition Passion Wedding Theme is beautiful in it's floral simplicity and scarcity – these flowers are to be used as accents only because the era itself speaks so romantically.
Contact us if you'd like to learn more about this theme or other wedding themes.
Sincerely,
Jonathan
You might like: