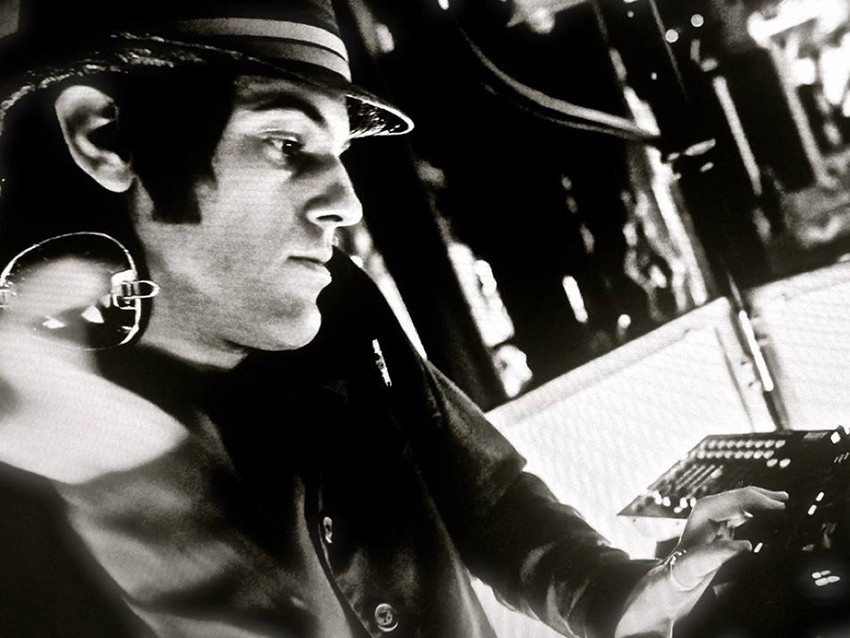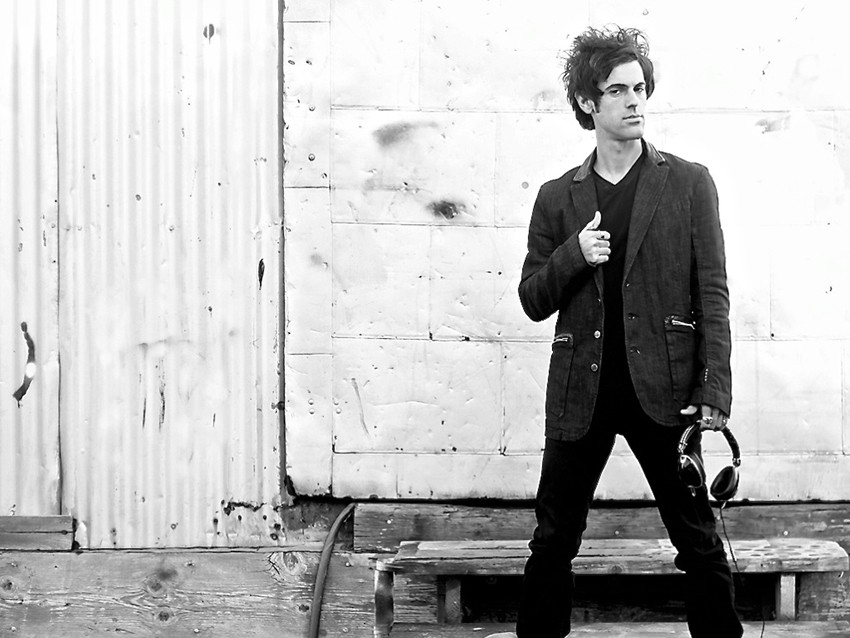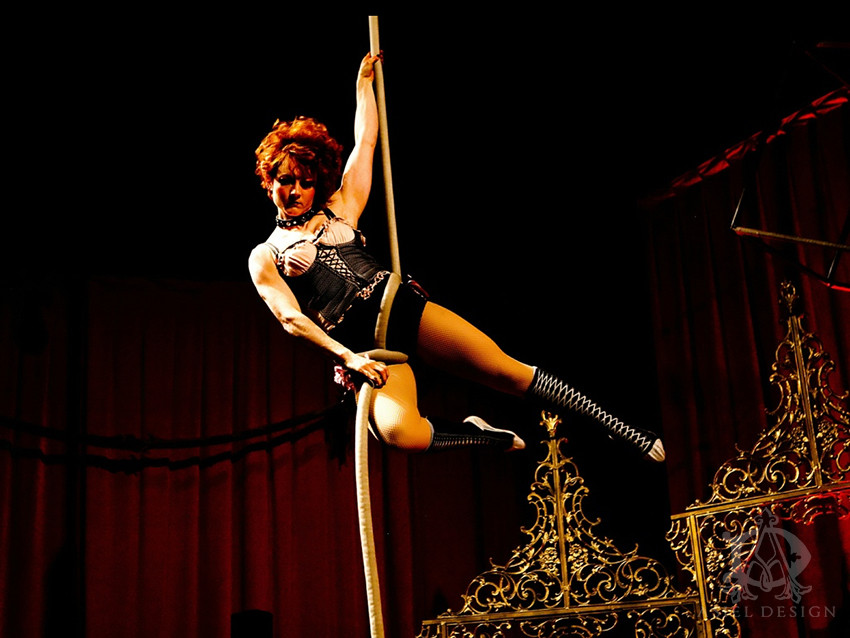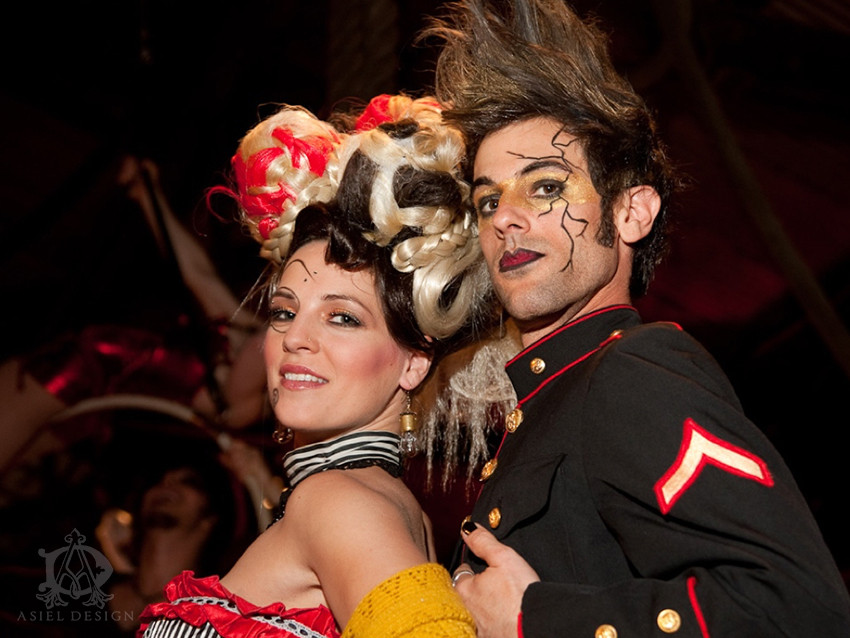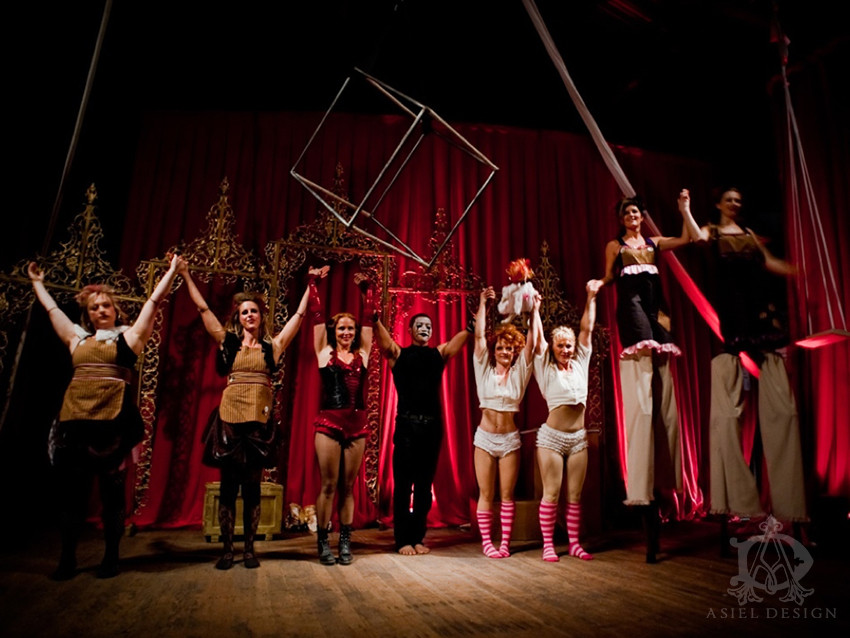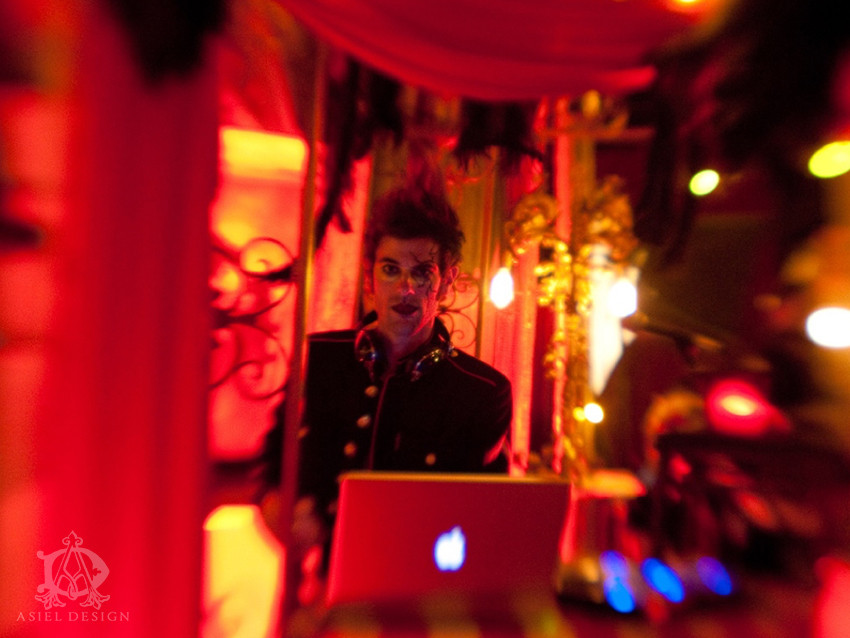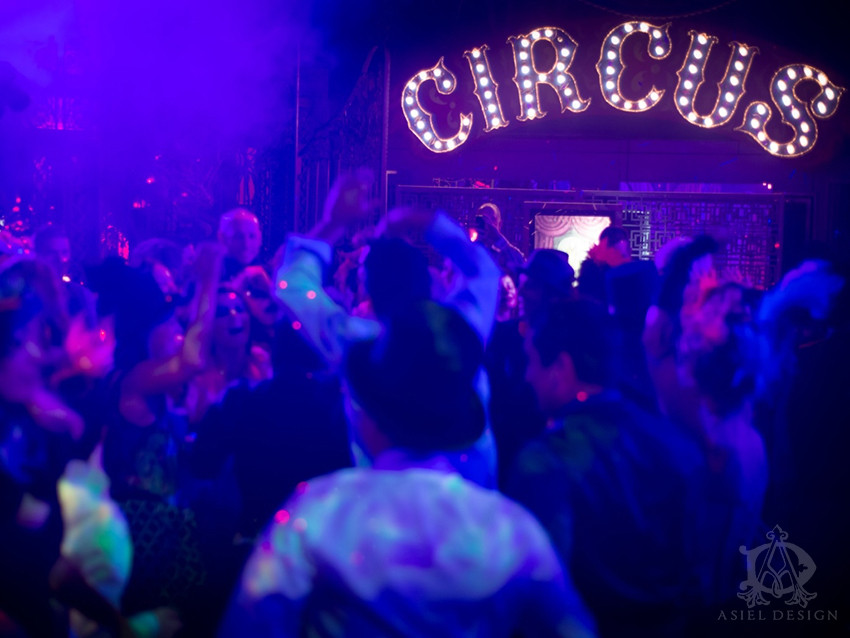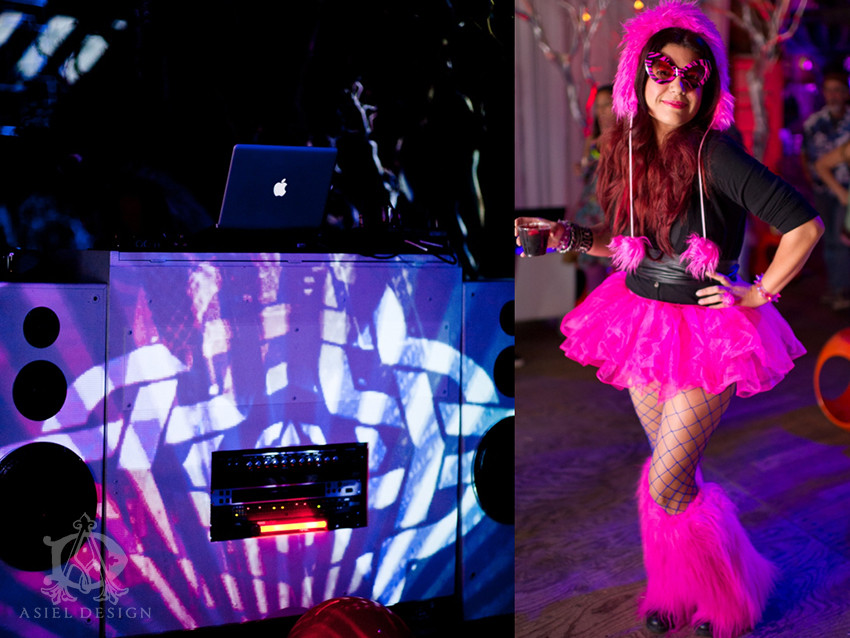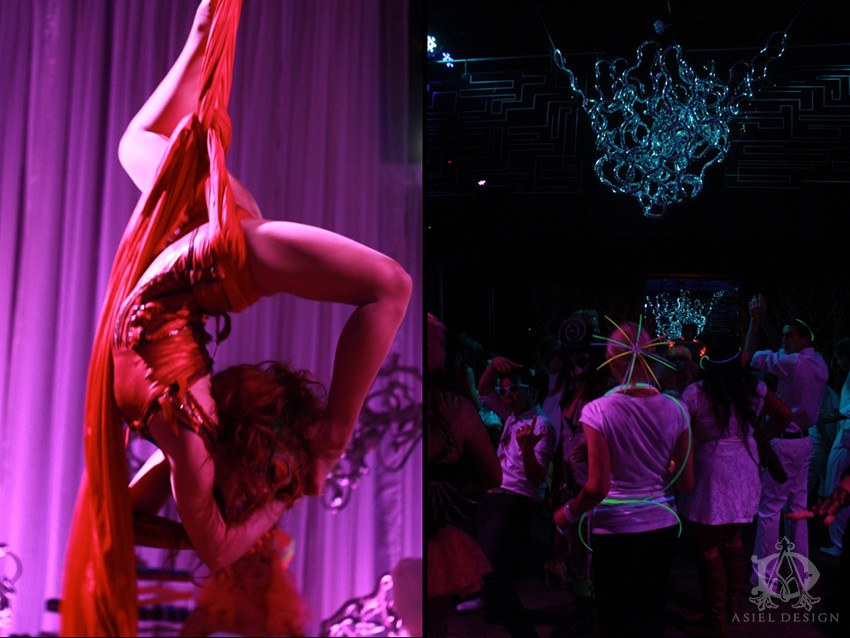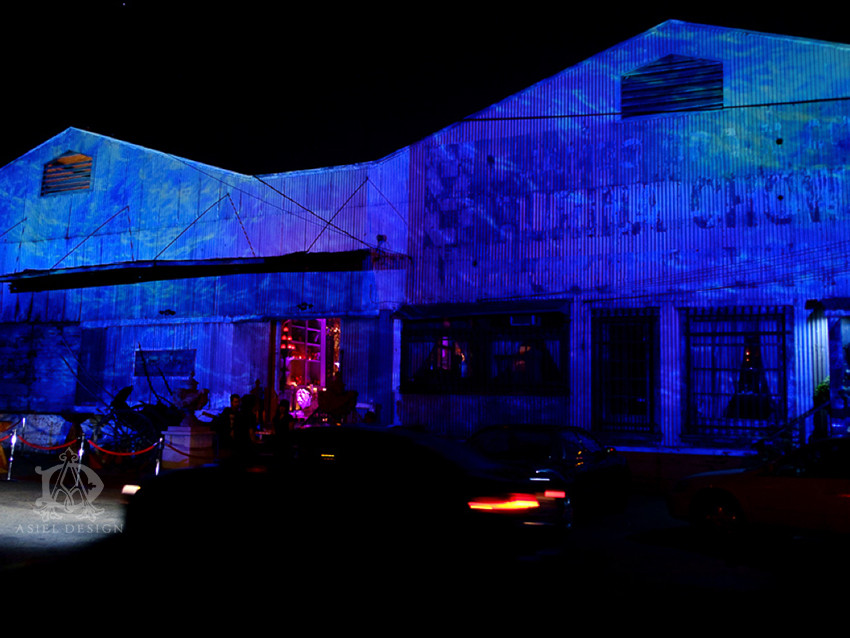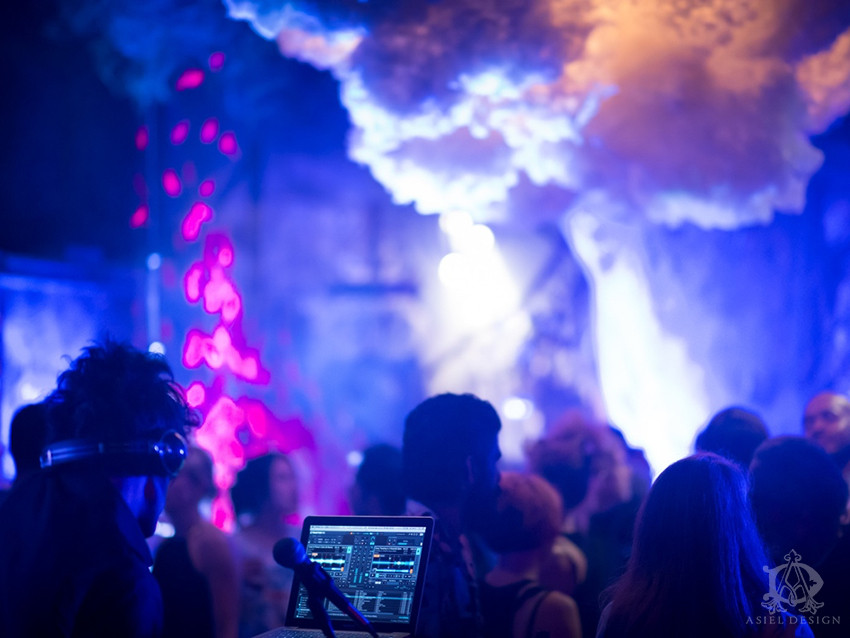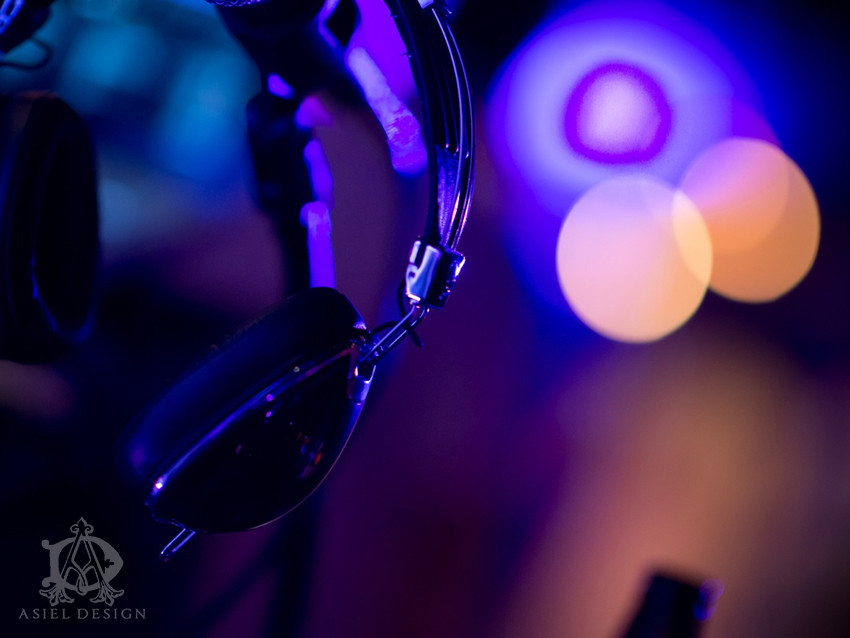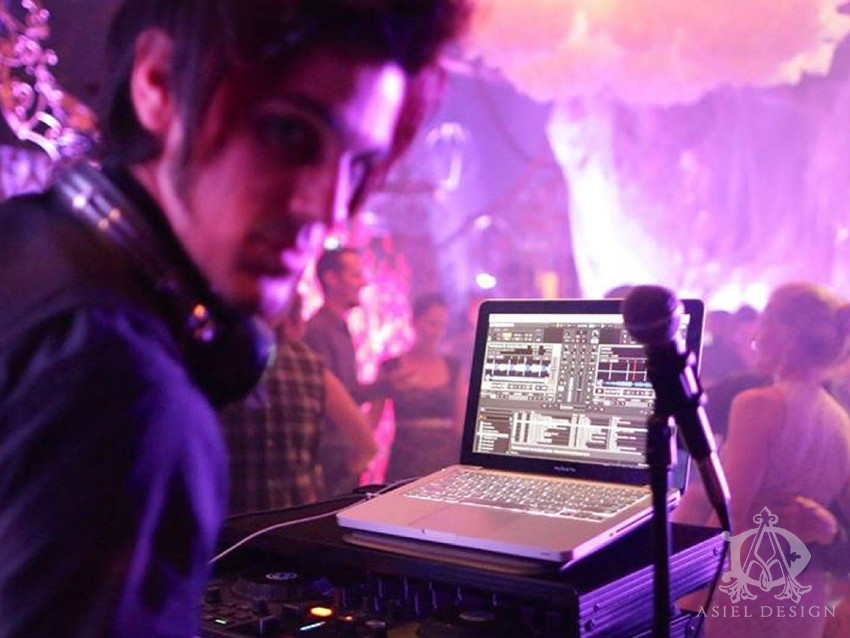 industry spotlight | AVL ENTERTAINMENT
"Music is a moral law. It gives soul to the universe, wings to the mind, flight to the imagination, and charm and gaiety to life and to everything." ~ Plato
Asiel Design has been in the wedding and event design industry for over a decade and we have worked with a lot of industry talent from top photographers, the best caterers and hair & makeup stylists, and of course, some of the best DJs in the world. Aaron Vincent LaMorte of AVL Entertainment is one of those DJs who is revolutionizing sound design and raising the bar for all other DJs. In fact, AVL Entertainment is the 1st DJ/Sound Designer that we call upon and recommend to our clients because his passions and talents are still unsurpassed by anybody else in his field. It is with great honor that I bring to you this Industry Spotlight with Aaron Vincent LaMorte, the creator and mastermind behind AVL Entertainment.
This interview / narrative was conducted by Jonathan Asiel, co-owner & styling director of Asiel Design. Although, it is not the most thorough and complete set of questions and answers, it is nonetheless the most extensive discussion yet available with Aaron Vincent LaMorte about his incredible work as Northern California's Premiere sound designer and entertainer – Someday, the rest will be filled in, but in the meantime, it's a pleasure to present this as a starter.
There are so many things that I'd like to say about Aaron Vincent LaMorte and I will do my absolute best to capture everything I can regarding this talented, passionate and dynamic artist. It is my hope, that you read this entire article because here is a man who is breaking the conventional rules and offering so much more than what he gets paid for. Also, the following format will be a mixture of my own personal narrative mixed with a personal one on one interview I had with Aaron Vincent LaMorte. So, let us begin.
Narrative
AVL Entertainment, formerly known as AVL Sound Design, is not your typical DJ company, to say the least. At first look, Aaron is a rock and roll, wild-child; usually sporting a cool, hip haircut and your first thought might be, "This guy is a Master of Sound?" or "You want this guy to DJ our wedding?
The Answer: YES!
In fact, hiring AVL Entertainment might be one of the greatest decisions you could possibly make for your wedding or event. He puts more time, heart and soul into each job than any other DJ I know and it's because he is passionate about creating "The Soundtrack of Your Life."
Interview
What drives you to put so much of yourself into each event?
I love people and I love music. [Aaron laughs] And, honestly, all I know is that I've never had a client walk away and not book me, and I think it's because they can tell that I want this event to be as special for them as they do. I love creating a unique experience for their special day and when I get hired, they are giving me a chance to a part of one of the most memorable days of their lives. I don't take this lightly and I give it everything I've got.
Can you tell us a little bit about AVL Entertainment and why it changed from AVL Sound Design?
I switched from 'AVL Sound Design' to 'AVL Entertainment' in the beginning of 2014 because I noticed more and more clients were asking me for additional services on top of the music and emceeing. This led to things like visuals that I incorporate into the cocktail areas or behind my booth to create visual stimulation, or even bringing in various musical performers, circus artists, aerialists or dancers which can really create different kinds of experiences based on the clients' needs. I think being dedicated to service in anyway, always invites a natural progression of any company.
Narrative
Circus Artists? Aerialists? Dancers? Yes, it's true and I have to say, having worked with Aaron for many years, I can tell you that clients absolutely love him and rave about how incredible he was to have at their wedding for both the performers and his sound design.
Being a 'Sound Designer' which is different than being a typical DJ, is a concept Aaron built his entire company on. He doesn't just play the Top 20 hits. He really labors and puts a lot of time into each client, most of the time starting from scratch and building them a unique musical experience – what he calls, "A Soundtrack for Your Life." To do this, he has one of the largest repertoires of music I've ever seen and he can do anything from Jazz to Depeche Mode to Michael Jackson to British Rock, and the list continues. I had a chance to talk to him about this…
Interview
What's it like to be a couple setting up their wedding and working with you? What does that process look like and how do you or they pick out the songs to be played?
When a couple comes in, they can be involved as little or as much as they want. Some clients come in and they don't know where to start with music. So, we start by talking about some of their favorite songs and then move into what kind of vibe they'd like to have throughout their wedding or event. From there, the soundtrack is already beginning to build itself. A classic wedding is going to have a different soundtrack then a steampunk wedding, which is different than a circus wedding like mine was – then it becomes something we build together. Some clients like to be very involved and some clients want to be very hands off and not worry about anything. Either way, I see myself as a conductor of an orchestra – feeling the event and finding graceful ways to take it to the next level, higher and higher as the party increases.
You recently got married yourself – can you tell us about your circus wedding? I understand you married an aerialist.
[Aaron laughs] I did, I did. I married Sydney, the love of my life…We met 4 years ago at a carnival / circus event hosted by Asiel Design for a Charity event. I was the director of entertainment for music and Sydney was performing as an aerialist and was in charge of the other circus performers. We worked together and fell in love…From there, we had the wedding or our dreams mirroring the circus event where we met. Asiel Design coordinated the entire event and brought our wedding to life.
So, is this a family business?
It kind of is. I can tell you that I wouldn't be here today without her…She is a hair stylist by trade, but her passions are the aerial arts and uni-cycling in addition to now being a new mother to a beautiful boy! [Aaron smiles] She has helped create that circus environment and 'Entertainment' aspect of AVL Entertainment and we love working and creating together – She definitely brings out the theatrical performance element from each of the performers.
A baby boy?! Congratulations! How has that changed your life and company dynamic?
It's enhanced everything! [Aaron laughs] I spend a lot of time with my son during the day while Sydney works and then we trade off when she gets homes and I work on AVL Entertainment at night. My wife and I flip-flop to maintain a schedule that works for the family and because we work really well as a team, business has increased since he's been born. It's amazing and we are doing our best to move forward to accomplish it all.
Is your son going to be in the circus as well?
[Aaron laughs] Who knows! He is definitely a comedian for sure. He has a great sense of humor. He might be performing sooner than we think.
Narrative
Aaron has been one of my best friends for many years and for many reasons. He has a really unique company that's going in a great direction that I am proud to stand behind and recommend him. Thank you
Sincerely,
Jonathan
You might like: