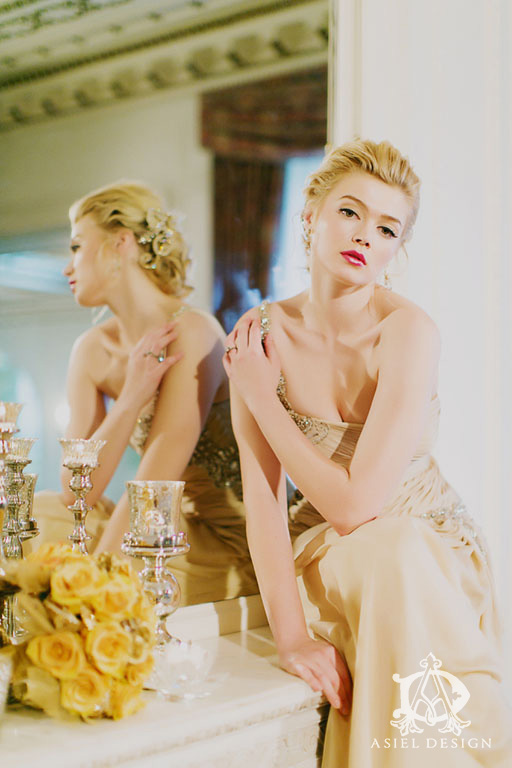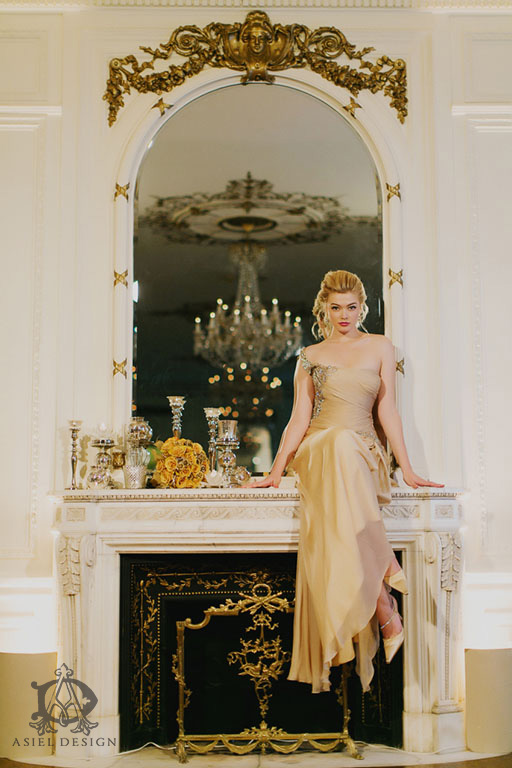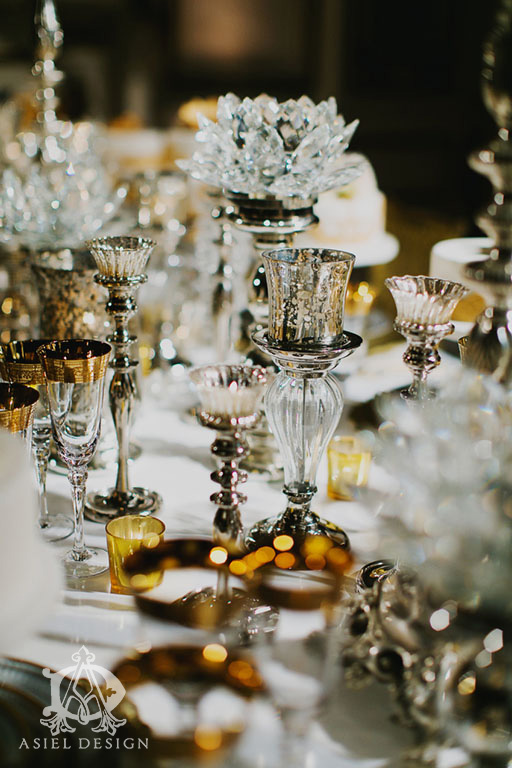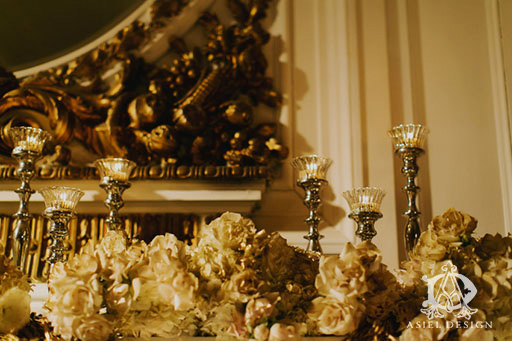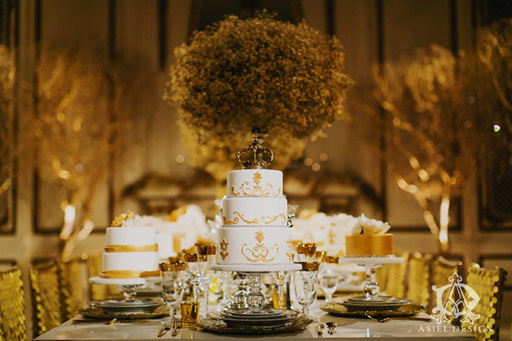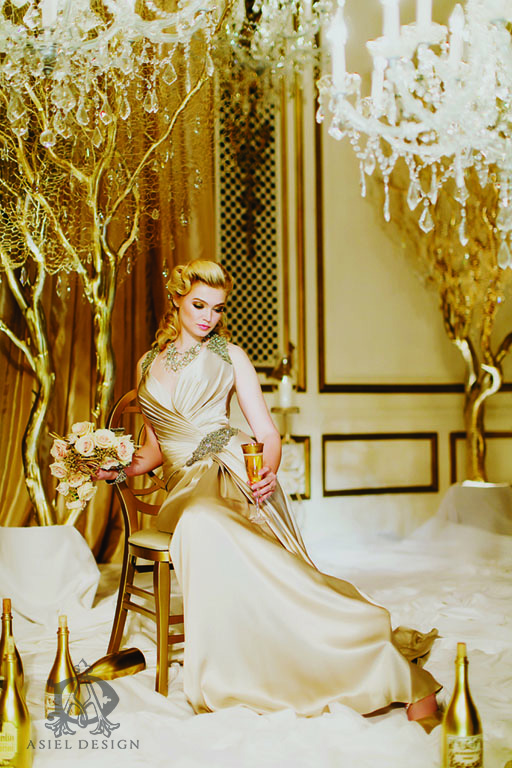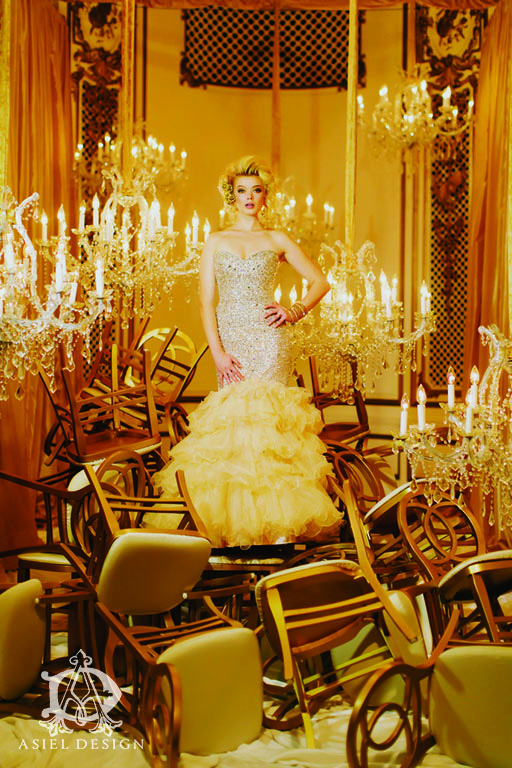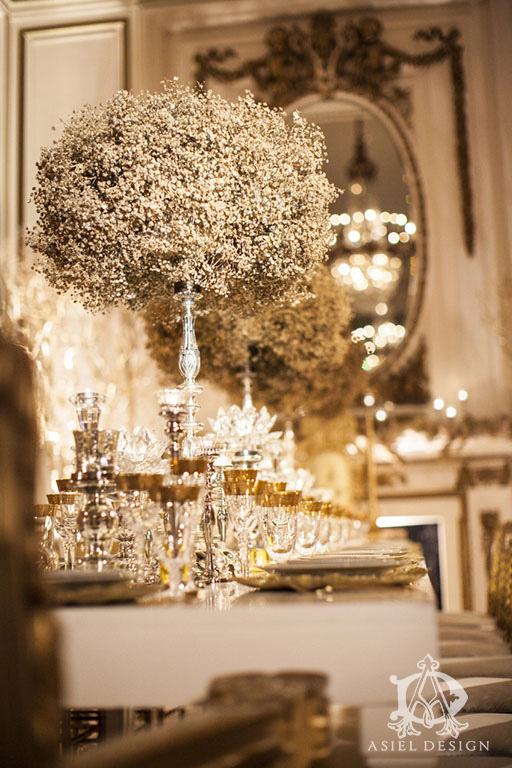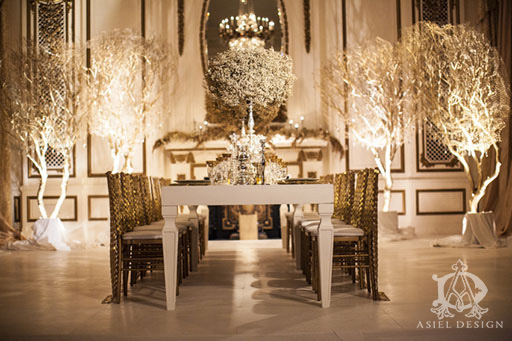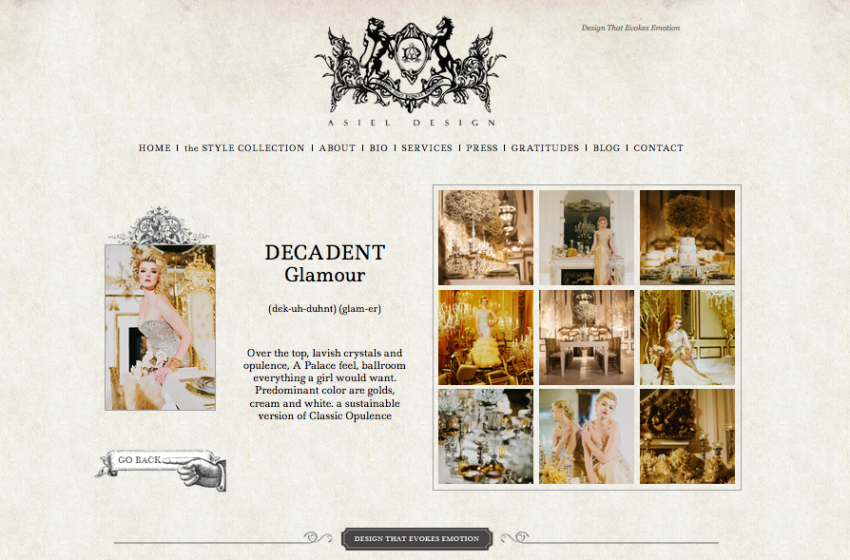 decadent glamour | STYLE COLLECTION
FEATURED STYLE COLLECTION
Every year a new wedding theme is designed and created to such a level of inspiration that it sets a standard for a new Style Collection Tradition. Our Style Collection is a page on our website where we specifically showcase these kinds of wedding themes. It's more than just floral design, it's a living, breathing event where every element plays an important part in making this moment / your moment last forever. Asiel Design is proud to showcase this week's Featured Style Collection: Decadent Glamour.
DESIGN ELEMENTS
Get ready! Decadent Glamour is 'over the top', lavish crystals and opulence. It's THE VOGUE of wedding themes; and for your wedding, for one of the most memorable days of your life, why wouldn't you go all out? With a grandiose, extravagant heartbeat, Decadent Glamour has a palace/ballroom feel and is literally everything a girl could want in a wedding.
Anything with a Midas touch, breathtaking shimmer, or that fits into a classic Disney princess movie belongs in Decadent Glamour.
COLORS
This color scheme is made up of golds, creams and whites and is sometimes considered a sustainable version of Classic Opulence. Its an elegant color pallet that invites only the best. If you're going to indulge, better make it worth it with DECADENT GLAMOUR.
Contact us if you'd like to learn more about Decadent Glamour or other wedding themes.
Sincerely,
Jonathan
You might like: