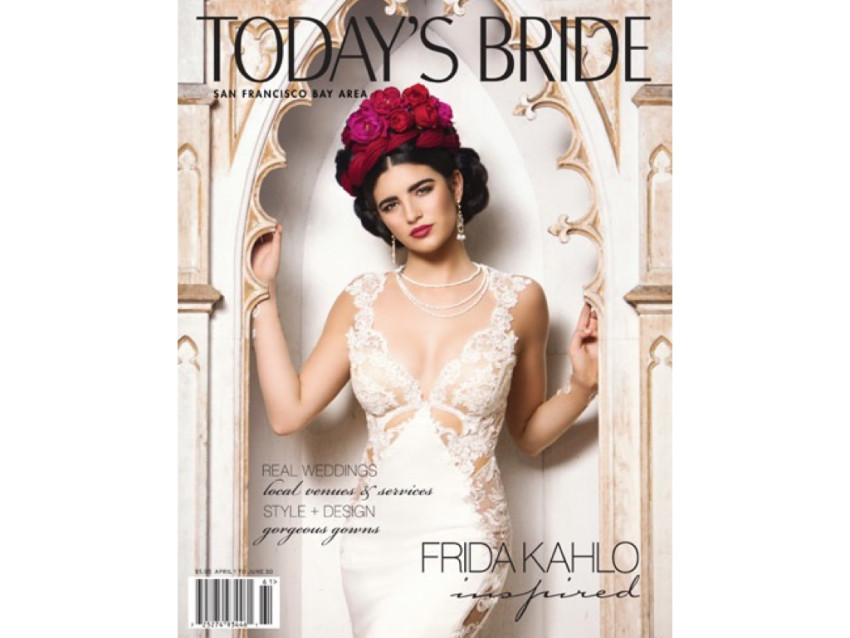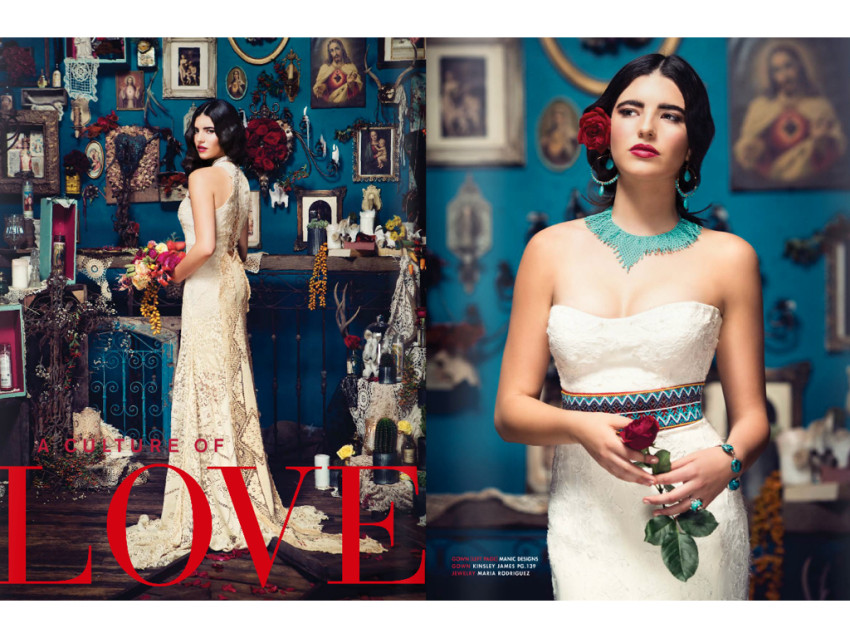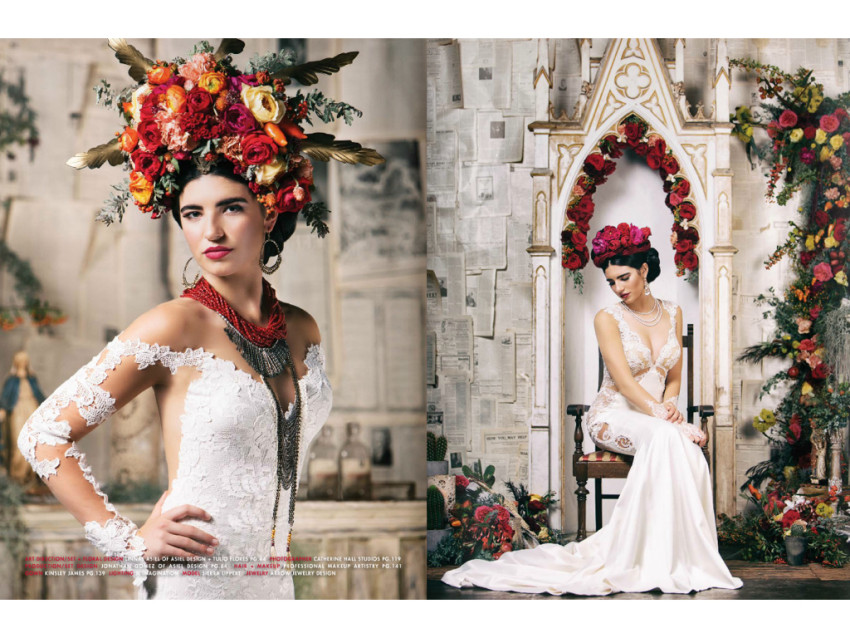 frida kahlo inspired | COVER SHOOT
FEATURED INSPIRATION
One of the most adored, feminist icons from the 1920s, when feminism, if you will, was taking one of its very first breaths; is a woman and artist named Frida Kahlo. Apart from being an icon for feminism, her personal energy and dynamic legacy continue as many men and women around the world follow her paradigm.
A major inspiration for Linnae Asiel, Frida Kahlo induced the vision for an extraordinary photo shoot done at ASIEL DESIGN's warehouse.
DESIGN
The blue set (shown in slide 2) embraced sacred undertones using religious art from the warehouse that Jonathan and Linnae cherish, as well as focused on the intent of embodying a Latin inspired feel. Ironically, Frida Kahlo grew up in a blue house, also known as, "Casa Azul", which made the blue wall that much more appropriate. Linnae Asiel of ASIEL DESIGN and Tulio Flores relished working on this set, and did so, with much adoration towards Frida Kahlo. Rachel Riot of Manic Designs crafted the wedding gown on the left and Kinsley James of Kinsley James Couture Bridal created the gown on the right. Maria Rodriguez, Engracia Jewelry is noted for the beautiful jewelry in the blue set.
The white set, slide 3, was remarkably salient in its simplicity. The white walls gave more of a clean contrast verses the blue walls; and on the right, you see the back drop dressed in newspaper archives. The iconic cover shot on slide 1 and the right hand-side photo of slide 3 use an ornate white and gold, religious-like niche which helped to develop the religious undertones once more. The model's luminous floral headdresses with reds and pinks were inspired by the vibrancies known to Latin culture. Floral design by Linnae Asiel of ASIEL DESIGN and Tulio Flores is carried through the set on slide 3 (right) with placement under the arch of the niche as well as an implementation of floral design framing the right hand side of the shot. The gowns on this set, by Kinsley James of Kinsley James Couture Bridal were remarkable, as well as the jewelry by Arrow Jewelry Design.
BOTH sets comprised of the eloquent art direction/set and floral design by Linnae Asiel of ASIEL DESIGN and Tulio Flores. Articulate production/set design was headed by Jonathan Gomez of ASIEL DESIGN. Photography was beautifully captured by Catherine Hall, Catherine Hall Studios; lighting produced by Julio Lujan, JL Imagination; modeling by the gorgeous Sierra Lippert, Scout Talent Agency; and hair + makeup by Maria Chang, Professional Make up Artistry.
Sincerely,
Jacqueline

art direction, floral and set design | Linnae Asiel of ASIEL DESIGN + TULIO FLORES
production and set design | Jonathan Gomez of ASIEL DESIGN
photography | Catherine Hall, CATHERINE HALL STUDIOS
gown design | Kinsley James, KINSLEY JAMES COUTURE BRIDAL
gown design | Rachel Riot, MANIC DESIGNS
hair and makeup | Maria Chang, PROFESSIONAL MAKEUP ARTISTRY
lighting | Julio Lujan, JL IMAGINATION
model | Sierra Lippert, SCOUT TALENT AGENCY
venue | ASIEL DESIGN
You might like: