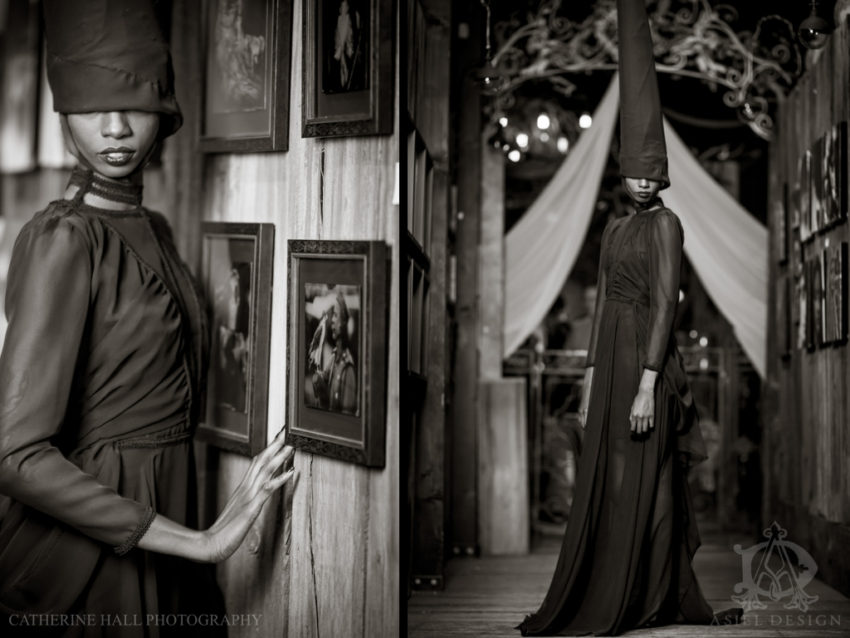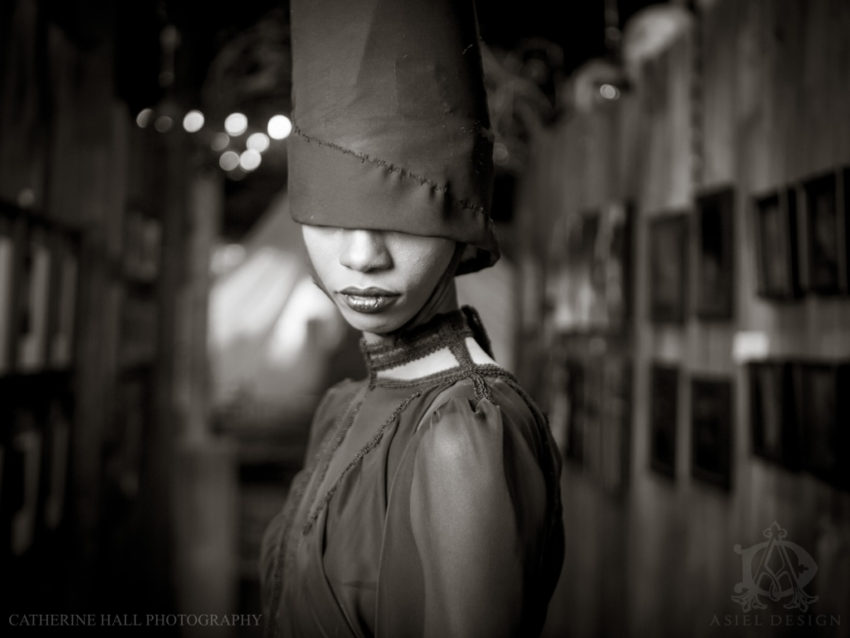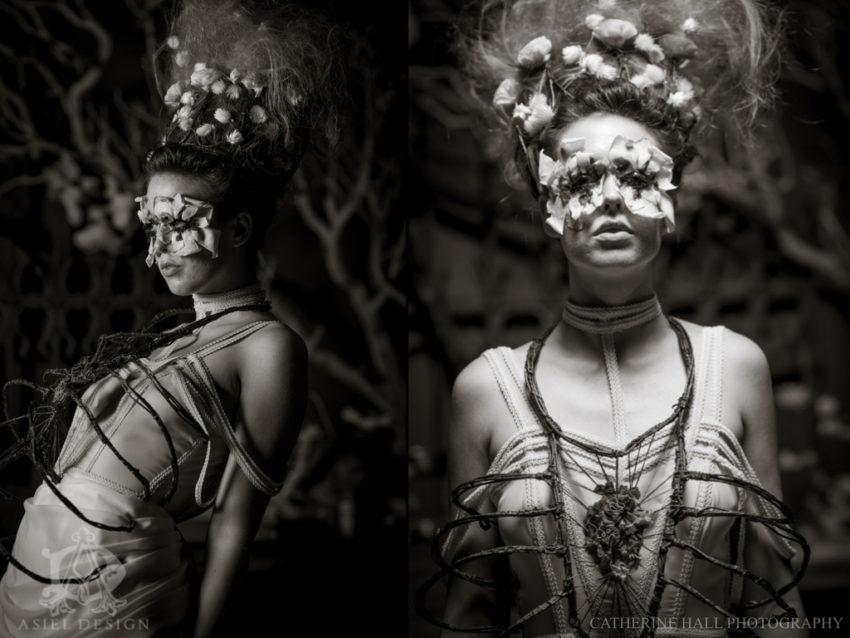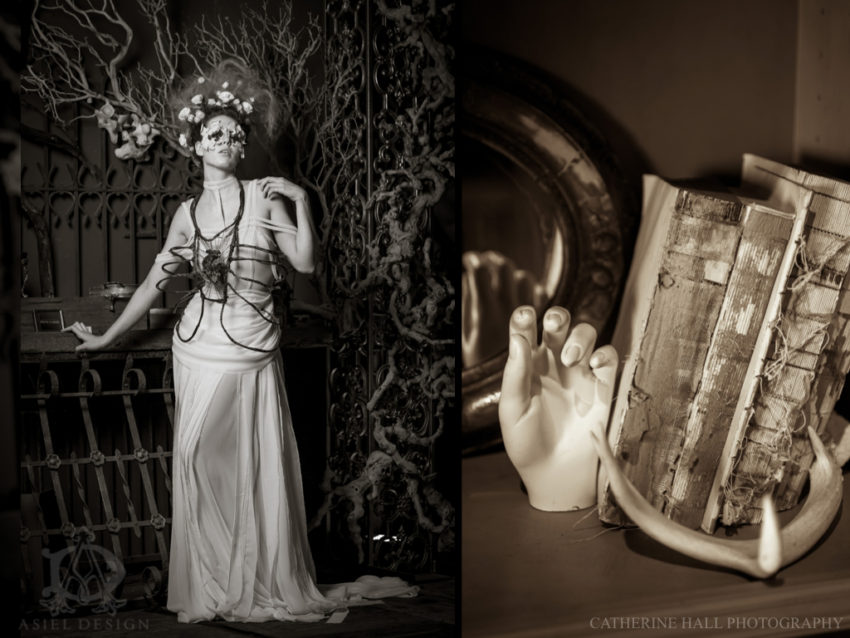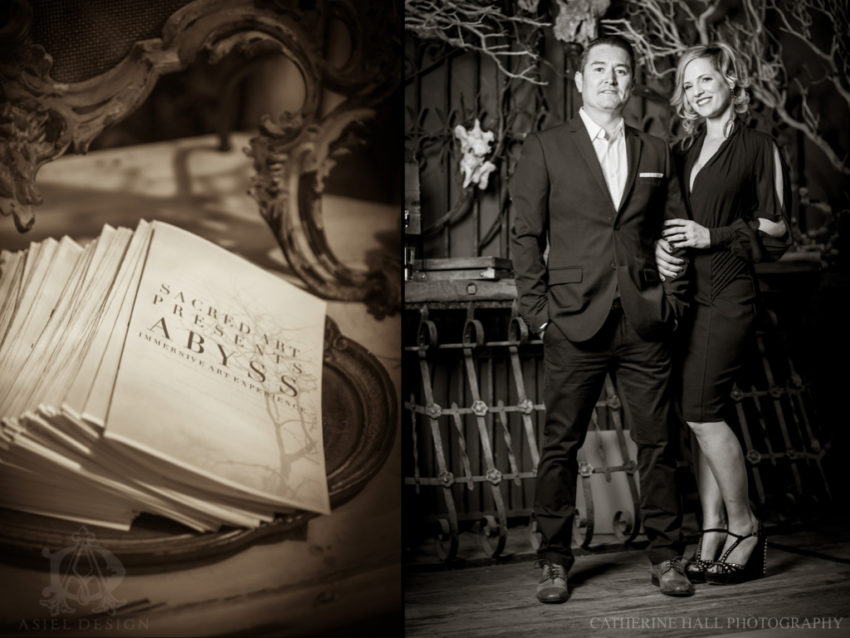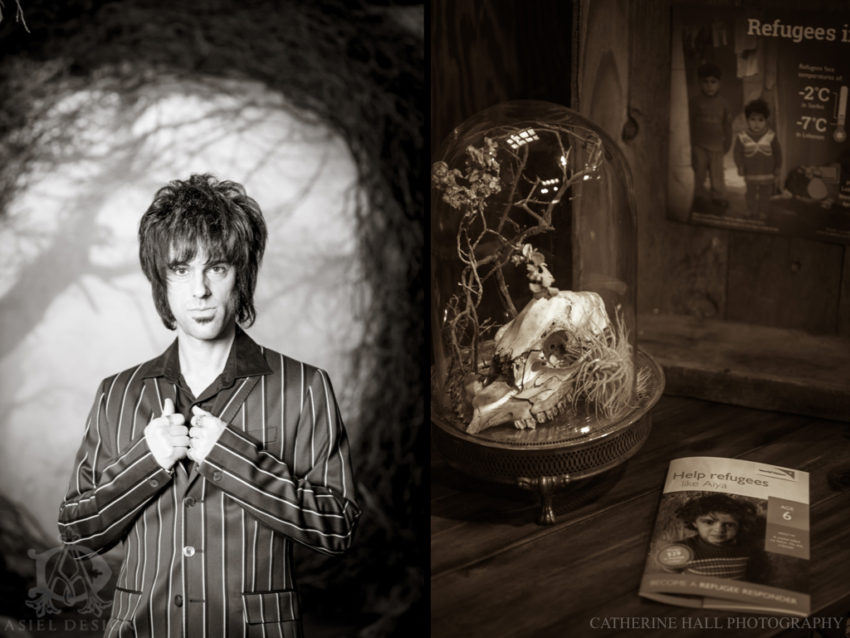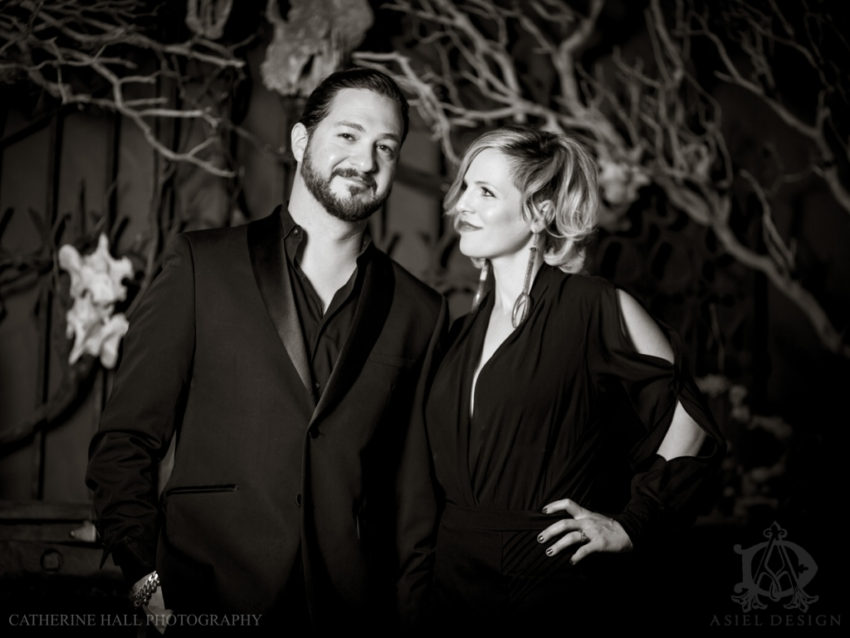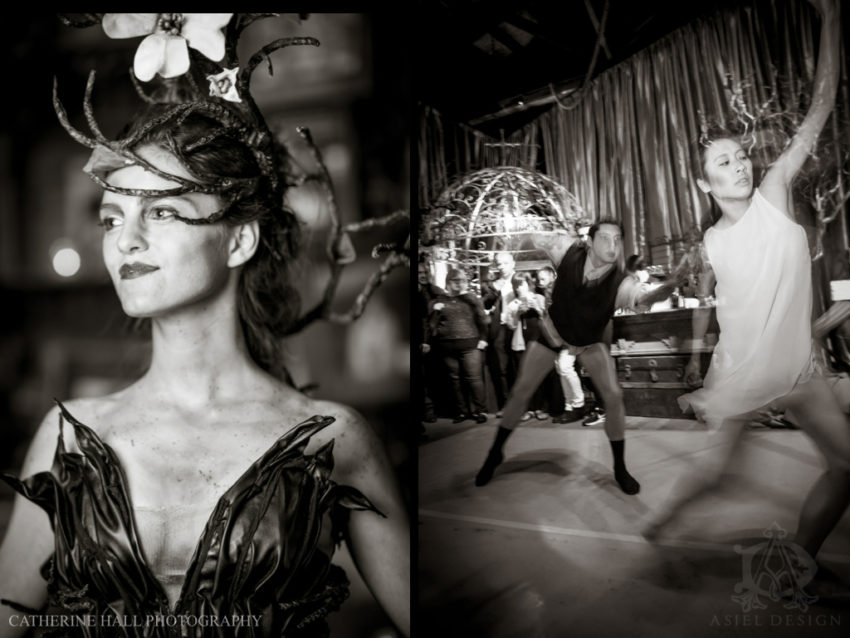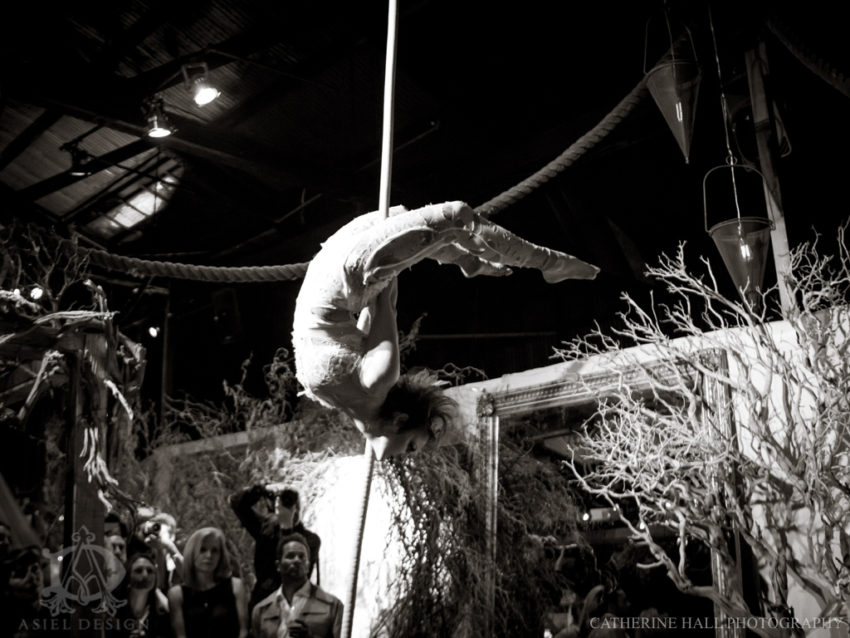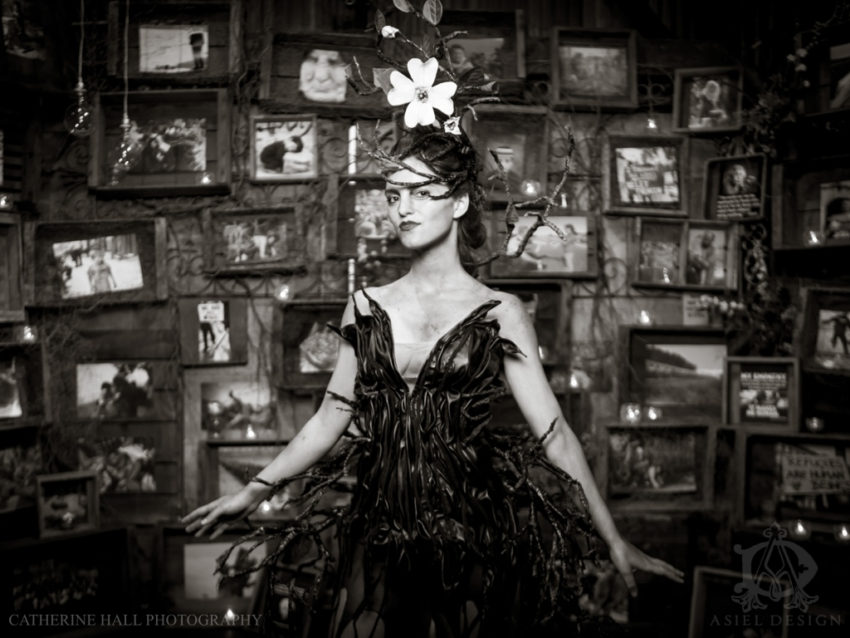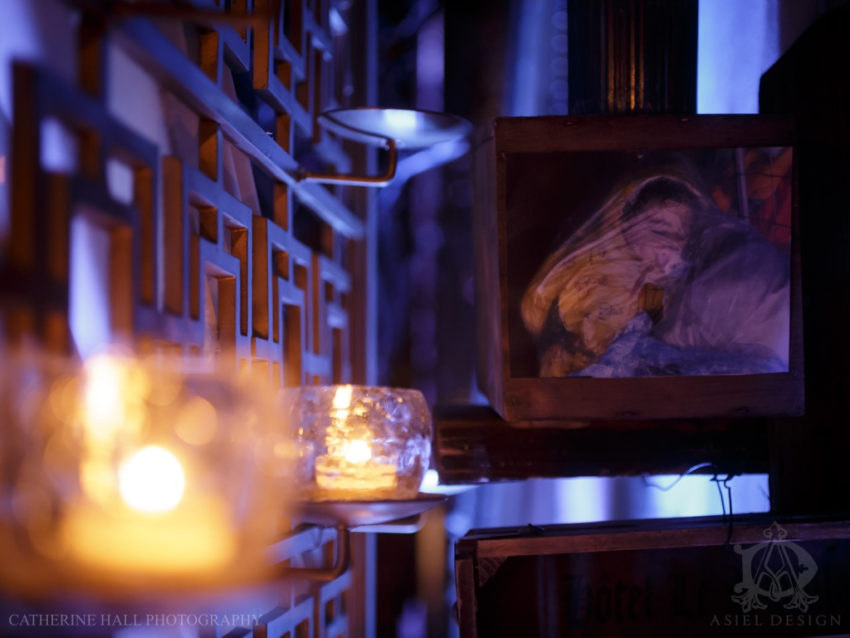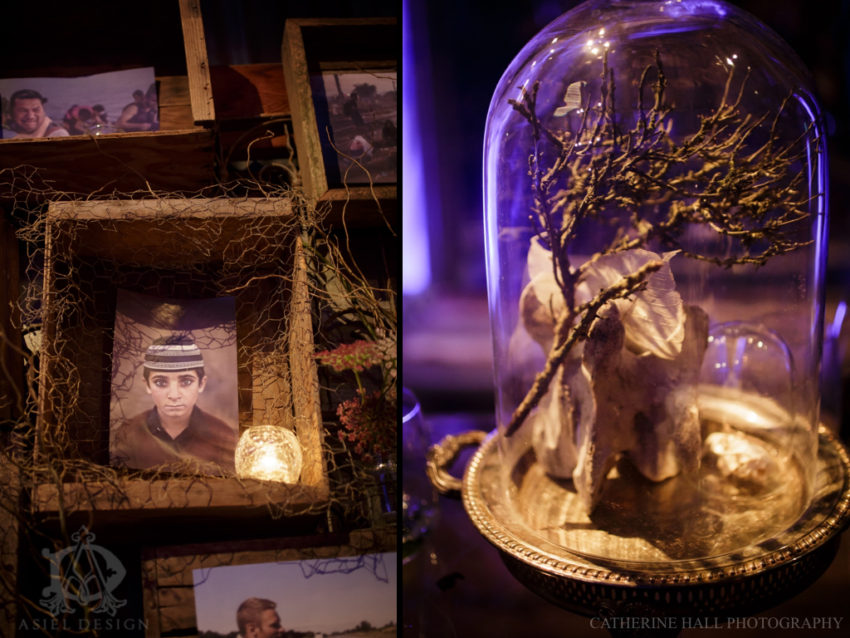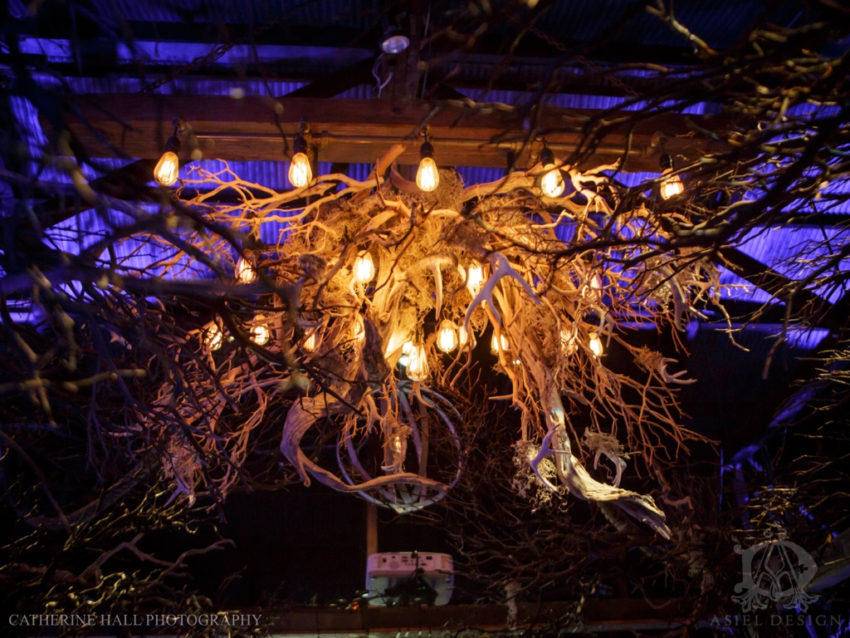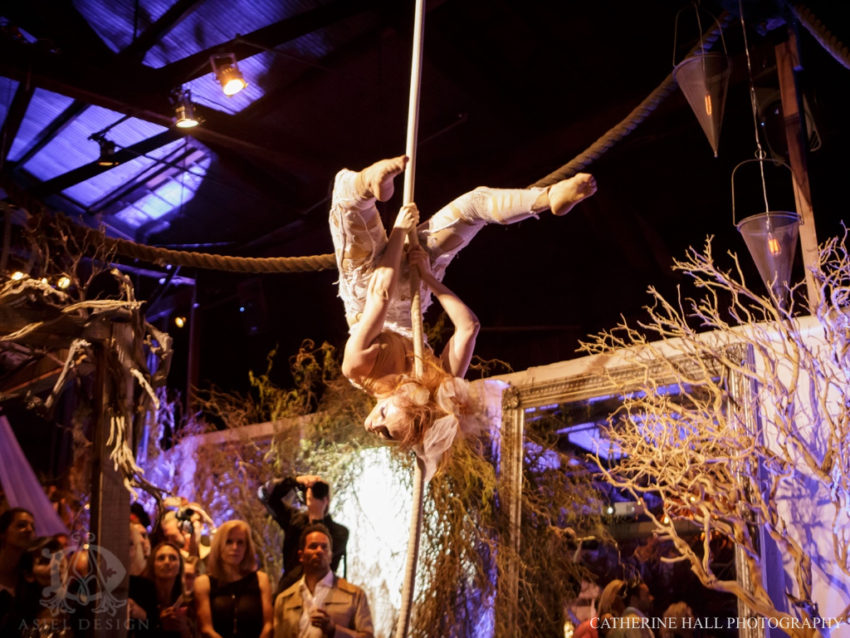 preview party and portraits | Sacred Art presents ABYSS
"Sacred Art presents ABYSS" is officially done and it was one of our best Sacred Art events so far. Our art and event industry community pulled together to create a truly transformative event and I'm deeply grateful for all who participated in it.
This blog will be the first of 2 blogs about this event. The first blog will feature our preview (or VIP) party which took place on Thursday night as well as portraits of model installations and key members of the Sacred Art Dream Team. The next blog will focus on Saturday night's event. All photos, within this blog, were masterfully captured by Catherine Hall of Catherine Hall Photography.
ABYSS was characterized as an immersive art show with spiritual themes. The themes throughout the night were Life, Death and Renewal. The model installations that were created by Tulio Flores, Rachel Riot, Erica Felton, Linnae Asiel and Dustin David of Dustin David Salon also echoed the themes. Our stylist team did a phenomenal job of creating these concepts and they were one of the highlights of the event.
We also recreated the interior of the warehouse into another world with dark yet magical elements. Julio Lujan of JL Imagination was instrumental with this transformation in his lighting design and projections that were featured in one of our major art installations. The sound design and entertainment was impeccably curated by Aaron LaMorte of AVL Entertainment and we were thrilled to debut the Ballet Artists Collective.
The reason that I say that this show was transformative is because we all slowed down from the busy pace of Silicon Valley life to think about what matters most. One of the topics that we focused on was the Syrian Refugee crisis that we aimed to raise funds and awareness for.
The refuge installation that was led by Linnae Asiel was touching yet disturbing. This art installation measured 10' tall by 20' wide and encapsulated pictures of refugees in their plight. It's so easy to stay busy and unaware of the pain that exists in this world, but Linnae created a gripping installation that tactfully sticks with many of us today. We also partnered with World Vision to raise funds for this crisis and we were able to get nearly 30 ongoing monthly refugee sponsorships. If you were one to give, we say THANK YOU for supporting this cause. Lives are being changed through these very efforts.
Check out our first official Sacred Art presents ABYSS video by Jeremiah Hutchins.
Check back next week for the second edition of Sacred Art presents ABYSS.

Event Design & Production | ASIEL DESIGN and Tulio Flores
Entertainment & Sound Design | AVL Entertainment
Lighting Design & Projections | JL Imagination
Catering | MICHI SUSHI & JCLUB CATERING (April 28th)
Wine provided by MILLS WINE GROUP
Beer provided by STRIKE BREWING CO.
BALLET and STAFF STYLIZING | DUSTIN DAVID SALON, Cheryl Gamboa, Linnae Asiel and The Salon professional Academy
LIFE and MODEL INSTALLATIONS | Tulio Flores and Jimmy VO | Wardrobe by Rachel Riot & Tessa Spangler
RENEWAL MODEL INSTALLATION AND WARDROBE| Erica Felton, Laura Kennedy
MODELS | Tessa Spangler ("Life" Model), Leeonista ("Death" Model), and Lacey Rose Lacky ("Renewal" model)
BALLET PERFORMANCE | Ballet Artists Collective (BAC) Damir Emric, Cindy Huang, Alex Kramer Francisco Preciado, Ryan Nicolas Preciado, Ihosvany Rodriguez, Raul Salamanca and managed by Alex Sempel
AERIAL SILK PERFORMANCE | Sydney LaMorte
MUSIC | Alan Chen (violin), Isaiah Perkary (violin), Peter Colclasure (piano) and April Gee (singer)
EVENT PHOTOGRAPHY | ATLAS PHOTOGRAPHY, CATHERINE HALL PHOTOGRAPHY, MACHOUSE PHOTOGRAPHY, CROMWELL SCHUBARTH, JEREMIAH HUTCHENS
Sponsors | Anne and Mark's art Party
ART CURATION | Jonathan Gomez
ARTIST'S GALLERY | Avery Palmer, Jaclyn Alderete, Jenifer Renzel, Andre Hart, Nadja Martens, Josiah Valdez, Theresa Merchant , Colin Thomas Frangicetto and Sarah Collins
PHOTOGRAPHY ART GALLERY | Phil Bongiorno, Tanja Lippert, Tony Sehgal and Curtis Finger
COFFEE | CHROMATIC COFFEE
CUPCAKES | JEN'S CAKE
Glassware provided by WILLIAMS PARTY RENTAL
CHARITY | WORLD VISION
BARTENDERS | Mason Zinniel, Josey Spasaro Sharp, Carolyn Kao
VOLUNTEERS | Lara Brough, Tim Karey, Kody Beaver, Dustin Boldt, Dmitry and Sara. Special Thanks to Linnae Asiel!!
VENUE | ASIEL DESIGN warehouse
Sincerely,
Jonathan Gomez
Art Director and founder of Sacred Art
You might like: