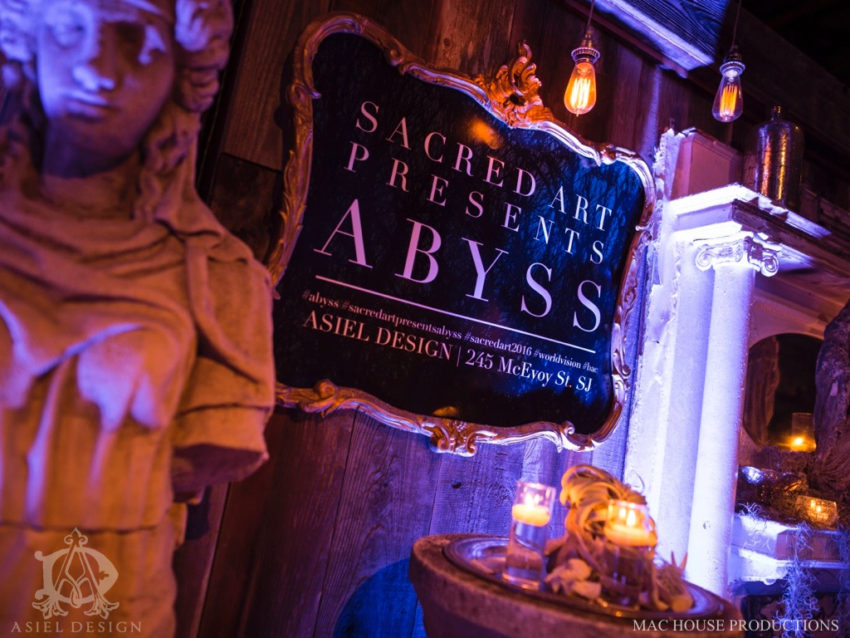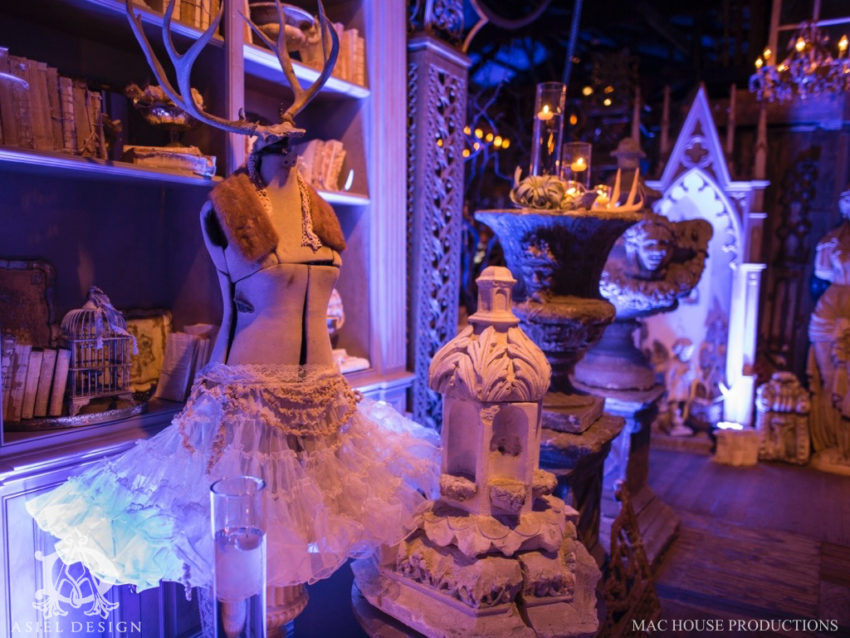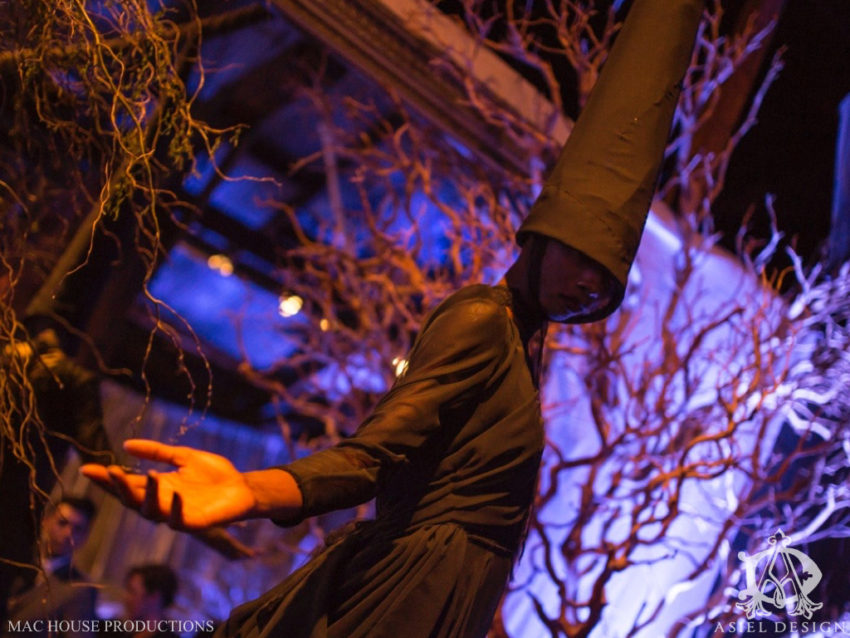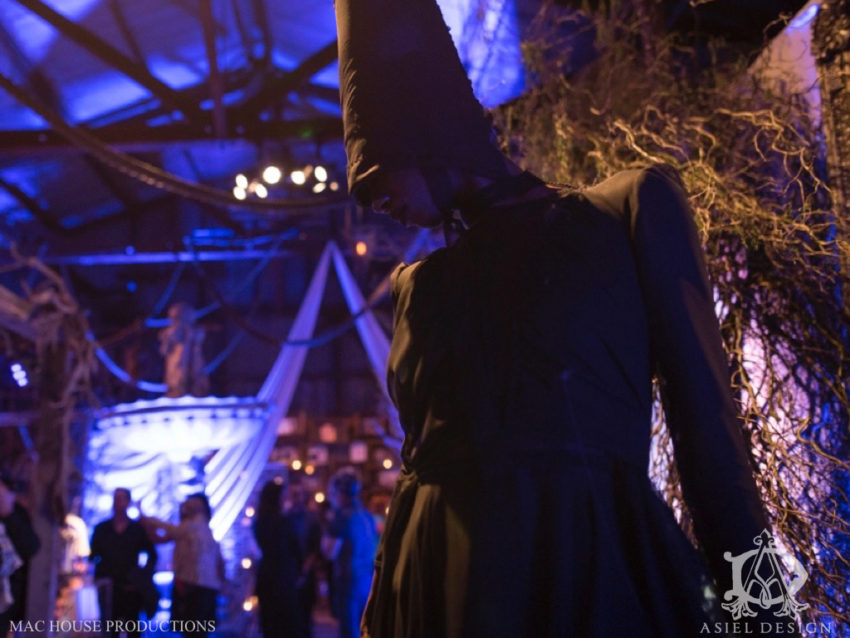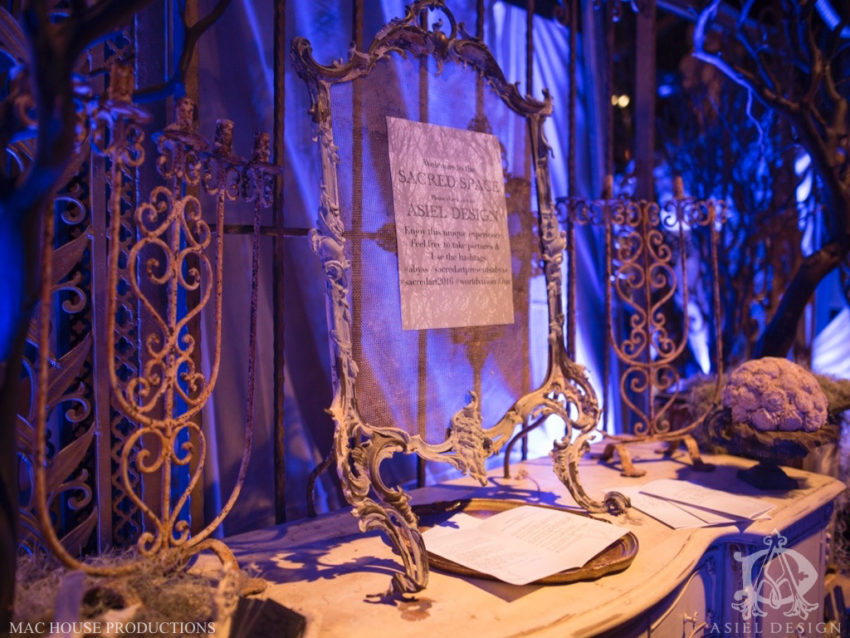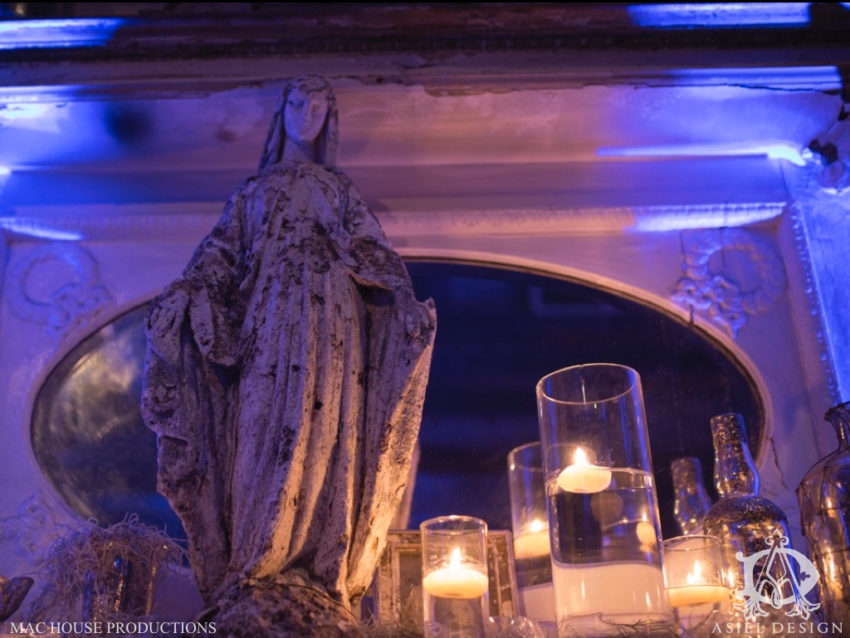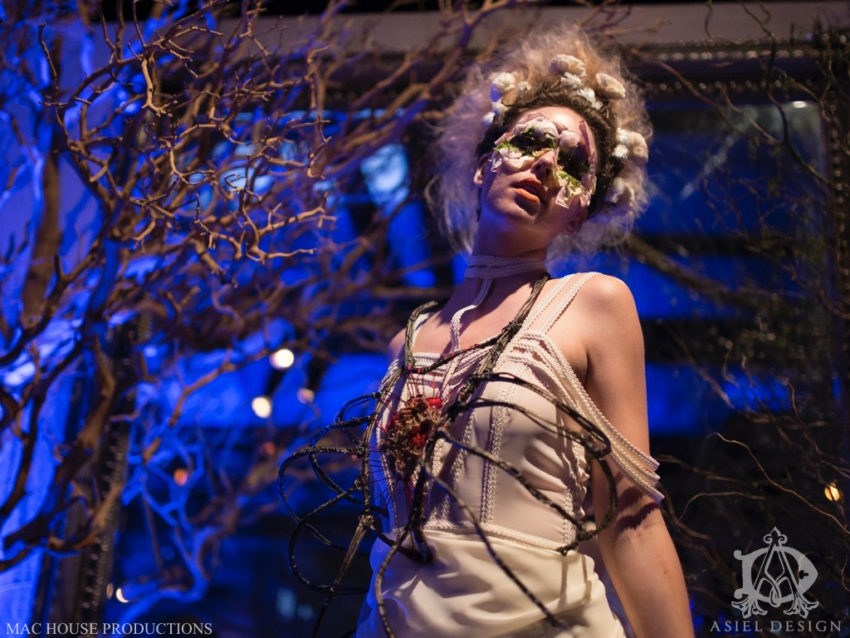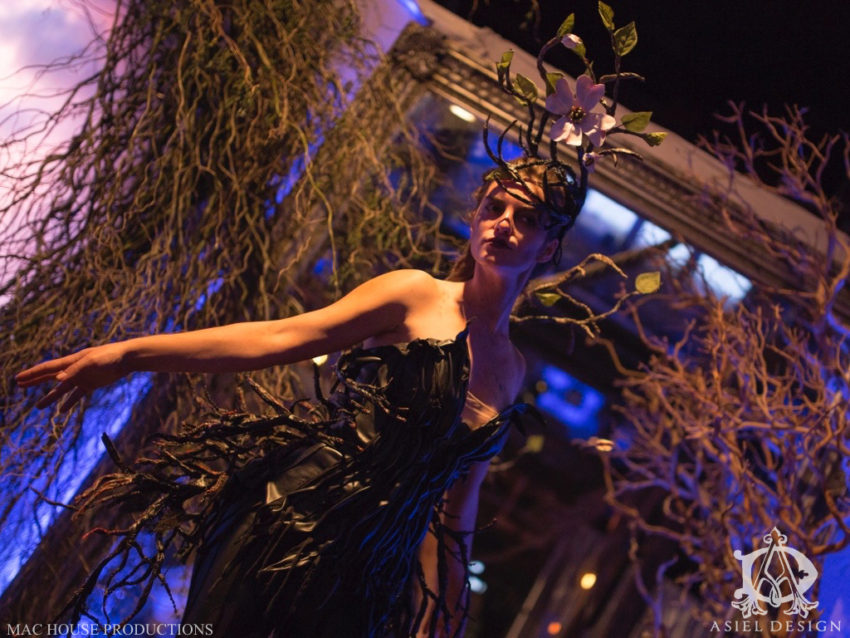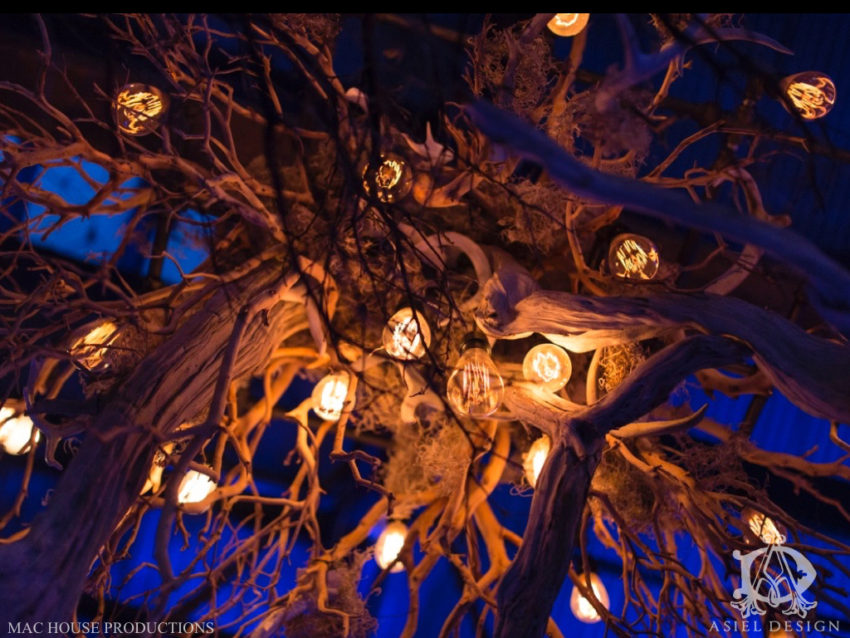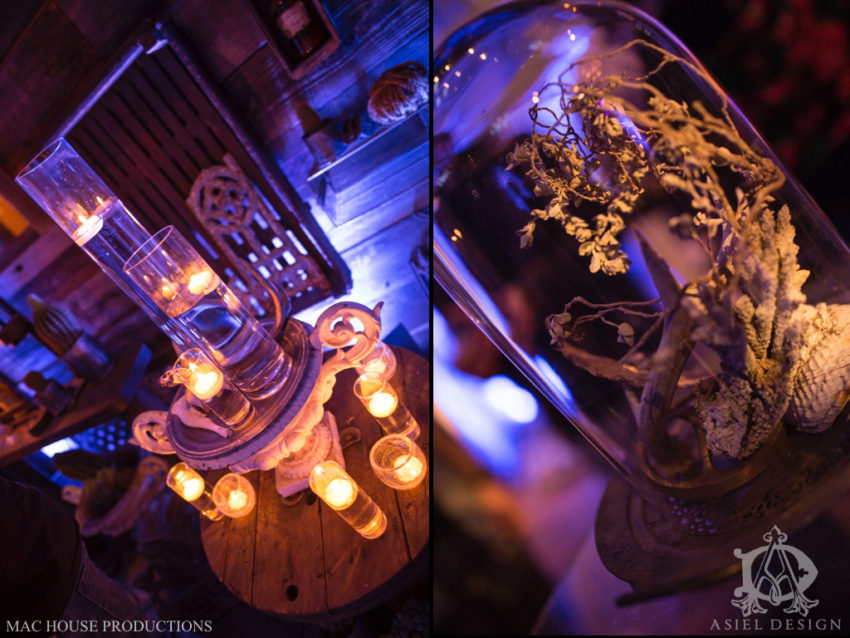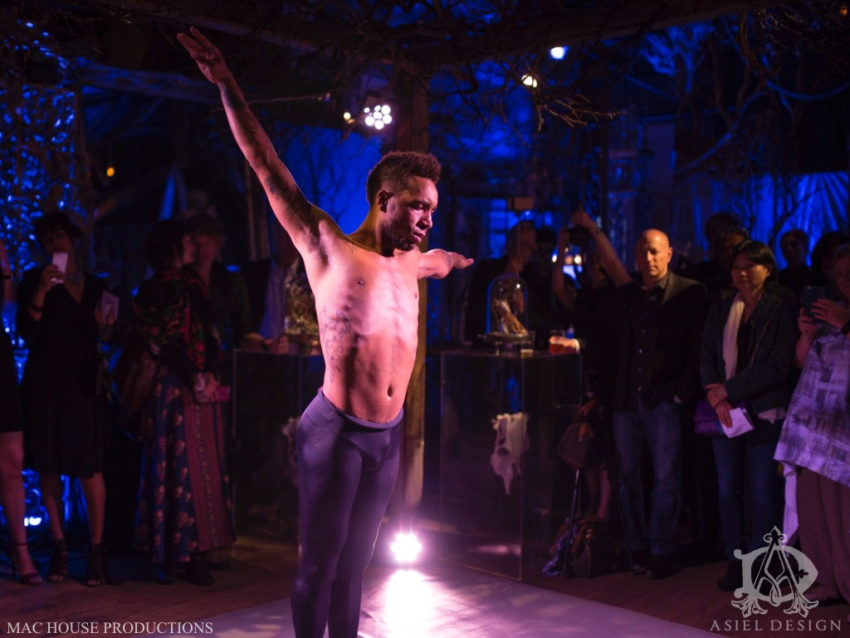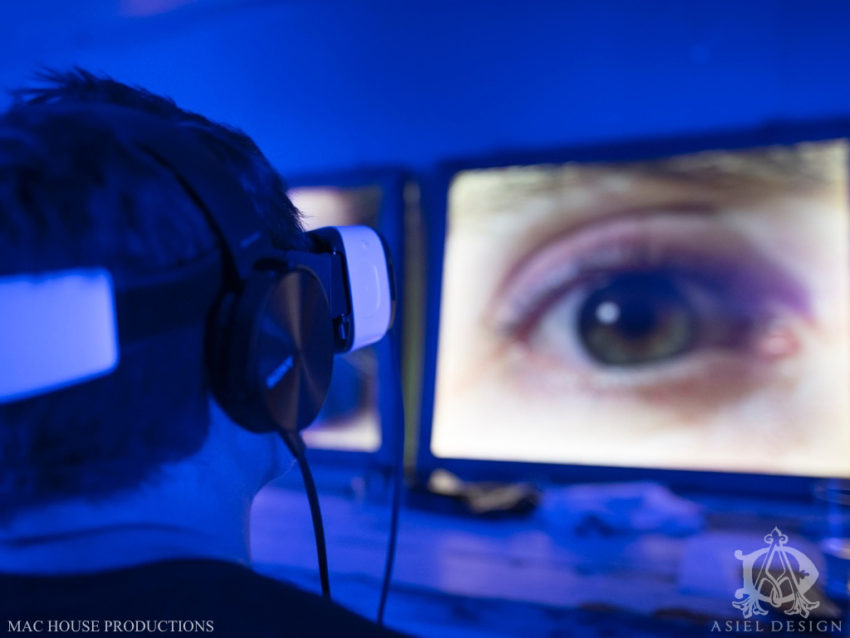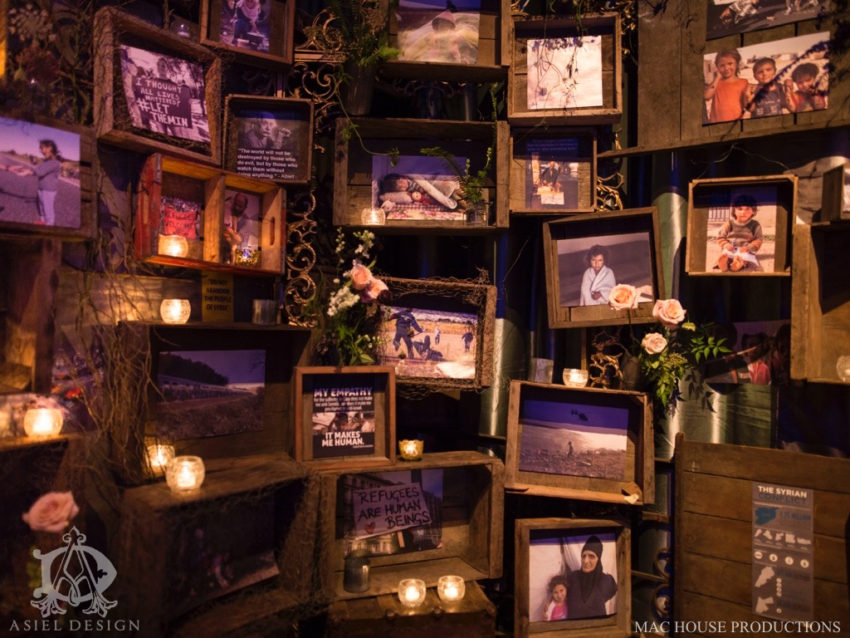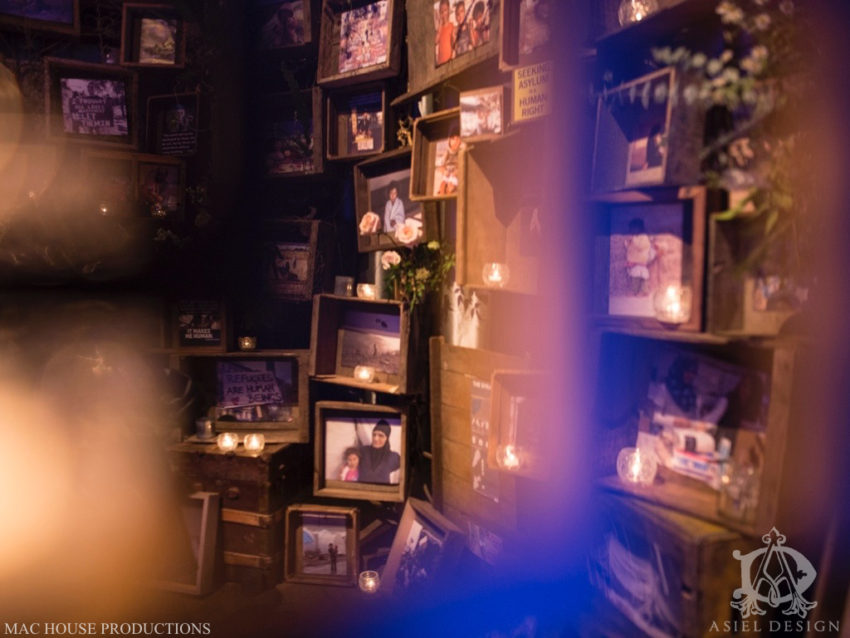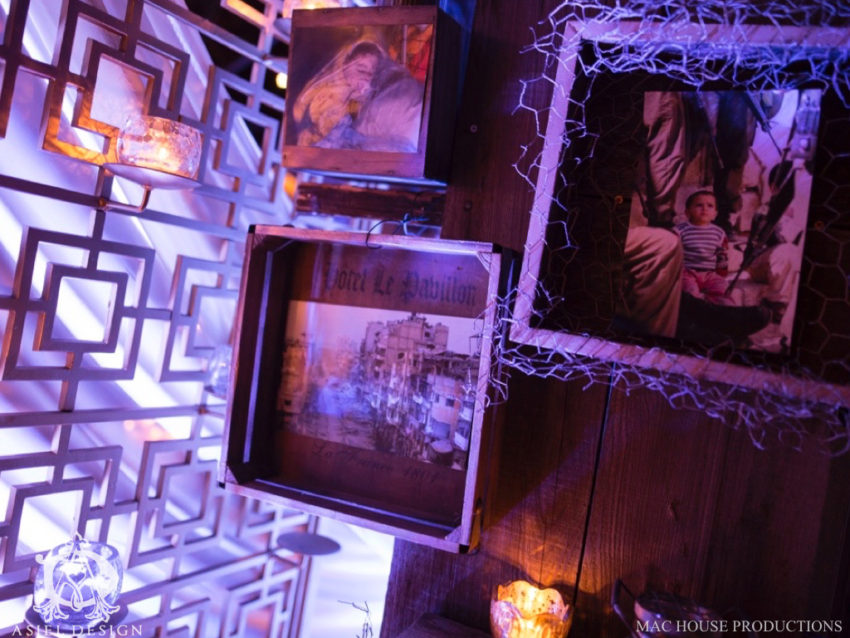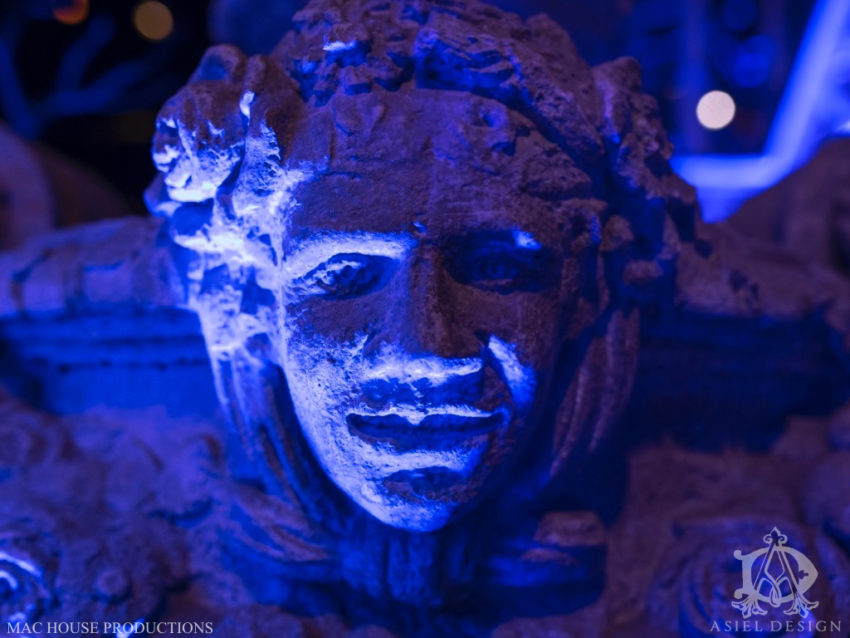 second night | SACRED ART Presents ABYSS
This is our second and last post regarding the ABYSS Events. As many of you know we annually produce the Sacred Art Events and each year the theme changes. The first year we had Sacred Art (at the time, it was called Sacred heART, due to the subject matter) the inspiration was a Catholic Church in ruins amongst 100's of candles. The first year was a groundbreaking event unlike any I've experienced before. Last year we created Lucid Dream, which was inspired by the Heavens; this was also the year we launched B.SPK.N, an immersive experience, which incorporates art, design and theater.
Since we focused on the concept of Heaven last year, I thought it would be appropriate to explore the flip-side of Heaven,……Hell. I did not want to create a "hell event experience" that ended on an abysmal note, so we created a narrative for ABYSS; Life Death and Renewal. The space was transformed into a gothic graveyard and the tone was somber, yet beautiful.
Each year we showcase our artist community while featuring musicians, entertainers, artists and event professionals. As an event designer the experience of collaborating with artisans has brought the event experience to a whole new level. The nights that B.SPK.N Events have taken place in the warehouse have felt like they could be set in another world and another era. ABYSS was no different.
These events are created to bring artists together with Silicon Valley commerce because a city void of art is a city void. In addition, we realize that artists need to make a living off of art to survive here. We also collaborate with charities to raise money and awareness for those who are abroad with the most significant needs. This year's charity (like last year's charity) was World Vision. This year we raised ongoing support for nearly 30 Syrian refugees.
So this, in a nutshell, is what Sacred Art is about. It has been a transformative experience for those who participated. We are so thankful for the Sacred Art team who did so. We are also looking forward to next year's event, whereas the theme has already been selected, but will remain a surprise for the time being.
SACRED ART Presents ABYSS | MAC HOUSE PRODUCTIONS
Event Design & Production | ASIEL DESIGN and Tulio Flores
Entertainment & Sound Design | AVL Entertainment
Lighting Design & Projections | JL Imagination
Catering | MICHI SUSHI & JCLUB CATERING (April 28th)
Wine provided by MILLS WINE GROUP
Beer provided by STRIKE BREWING CO.
BALLET and STAFF STYLIZING | DUSTIN DAVID SaLON, Cheryl Gamboa, Linnae Asiel and The Salon professional Academy
LIFE and MODEL INSTALLATIONS | Tulio Flores and Jimmy VO | Wardrobe by Rachel Riot & Tessa Spangler
RENEWAL MODEL INSTALLATION AND WARDROBE | Erica Felton, Laura Kennedy
MODELS | Tessa Spangler ("Life" Model), Leeonista ("Death" Model), and Lacey Rose Lacky ("Renewal" model)
BALLET PERFORMANCE | Ballet Artists Collective (BAC) Damir Emric, Cindy Huang, Alex Kramer Francisco Preciado, Ryan Nicolas Preciado, Ihosvany Rodriguez, Raul Salamanca and managed by Alexandra Sempel
AERIAL SILK PERFORMANCE | Sydney LaMorte
MUSIC | Alan Chen (violin), Isaiah Perkary (violin), Peter Colclasure (piano) and April Gee (singer)
EVENT PHOTOGRAPHY | ATLAS PHOTOGRAPHY, CATHERINE HALL PHOTOGRAPHY, MAC HOUSE PRODCUTIONS, CROMWELL SCHUBARTH
Sponsors | Anne and Mark's art Party
ART CURATION | Jonathan Gomez
ARTIST'S GALLERY | Avery Palmer, Jaclyn Alderete, Jennifer Renzel, Andre Hart, Nadja Martens, Josiah Valdez, Theresa Merchant , Colin Thomas Frangicetto and Sarah Collins
PHOTOGRAPHY ART GALLERY | Phil Bongiorno, Tanja Lippert, Tony Sehgal and Curtis Finger
COFFEE | CHROMATIC COFFEE
CUPCAKES | JEN'S CAKE
Glassware provided by WILLILAMS PARTY RENTAL
CHARITY | WORLD VISION
BARTENDERS | Mason Zinniel, Josey Spasaro Sharp, Carolyn Kao
VOLUNTEERS | Lara Brough, Tim Karey, Kody Beaver, Dustin Boldt, Dmitry and Sara. Special Thanks to Linnae Asiel!!
VENUE | ASIEL DESIGN
Thank you!!!
Sincerely,
Jonathan Gomez
Art Director and Founder of Sacred Art
You might like: