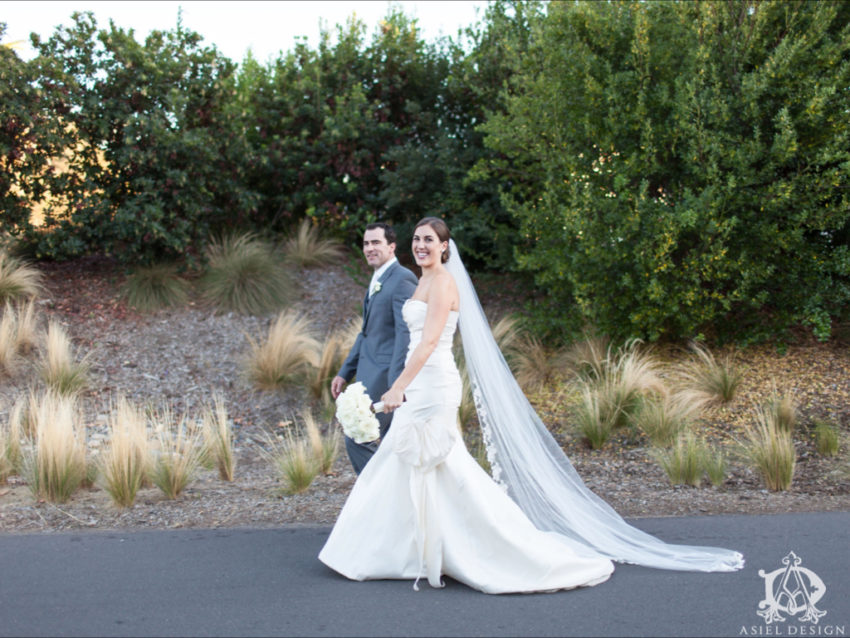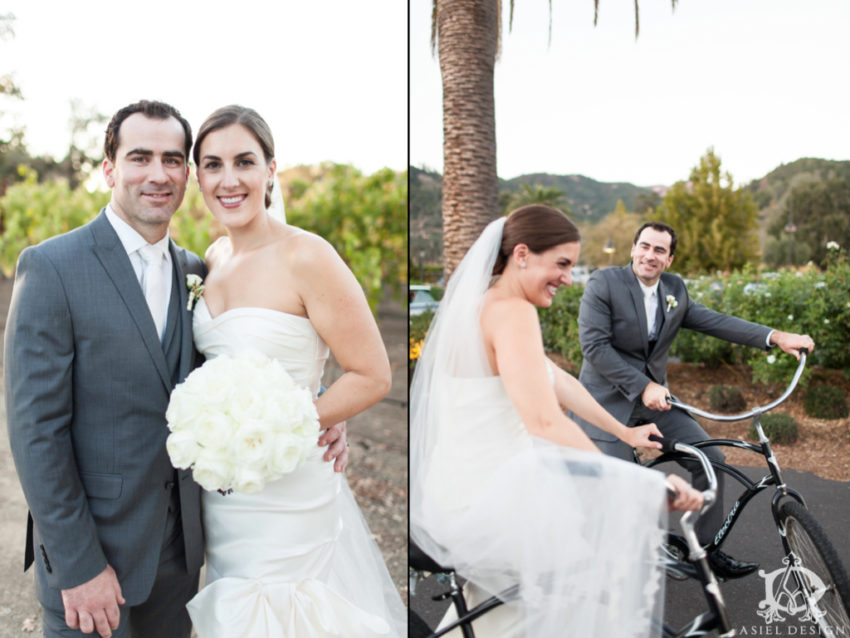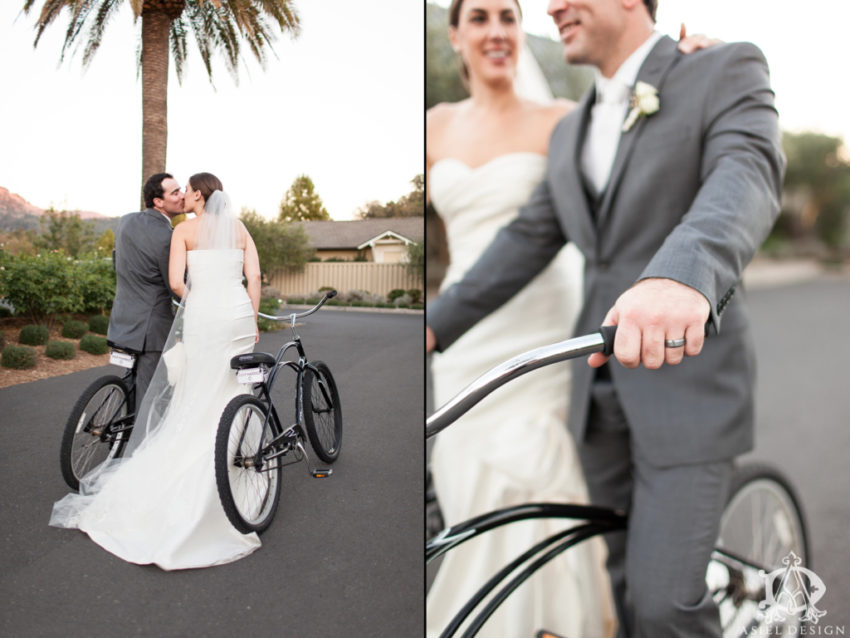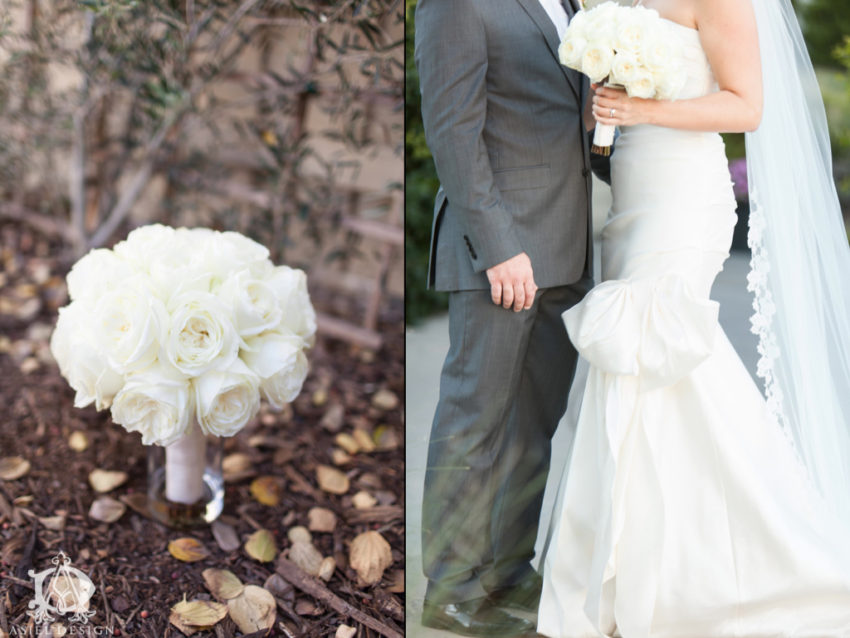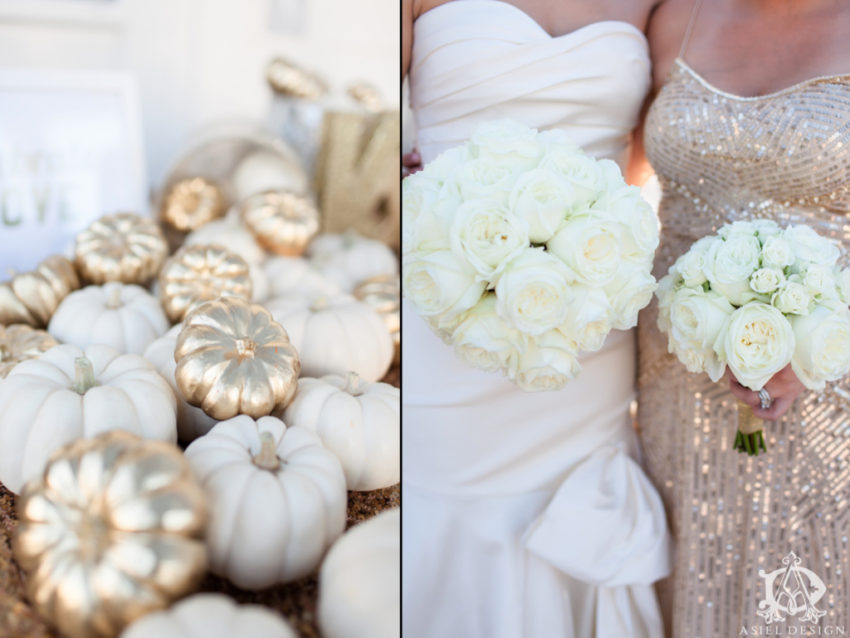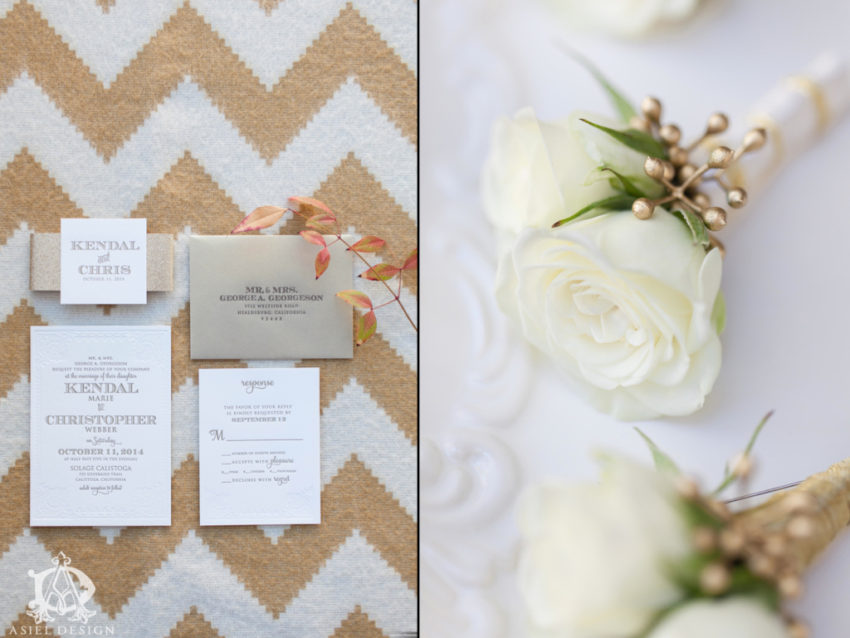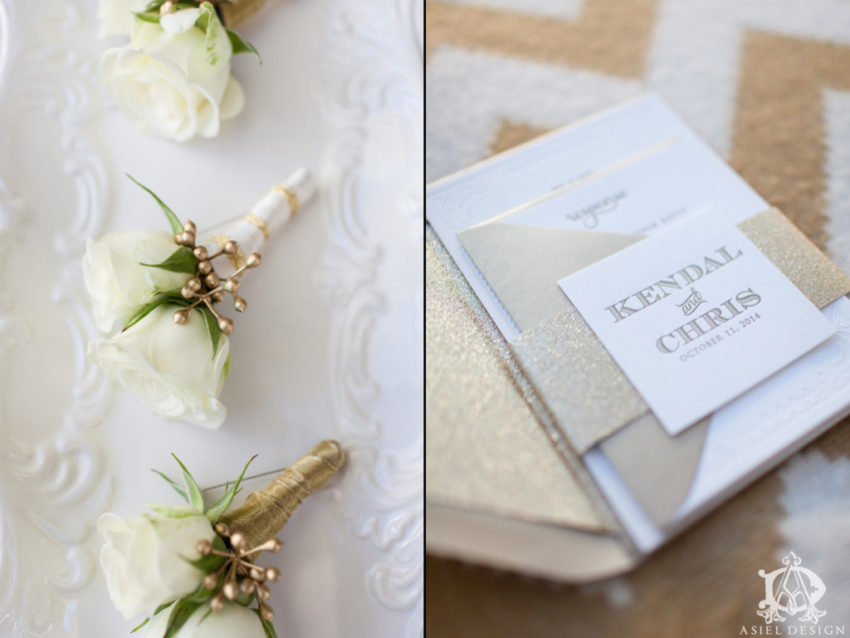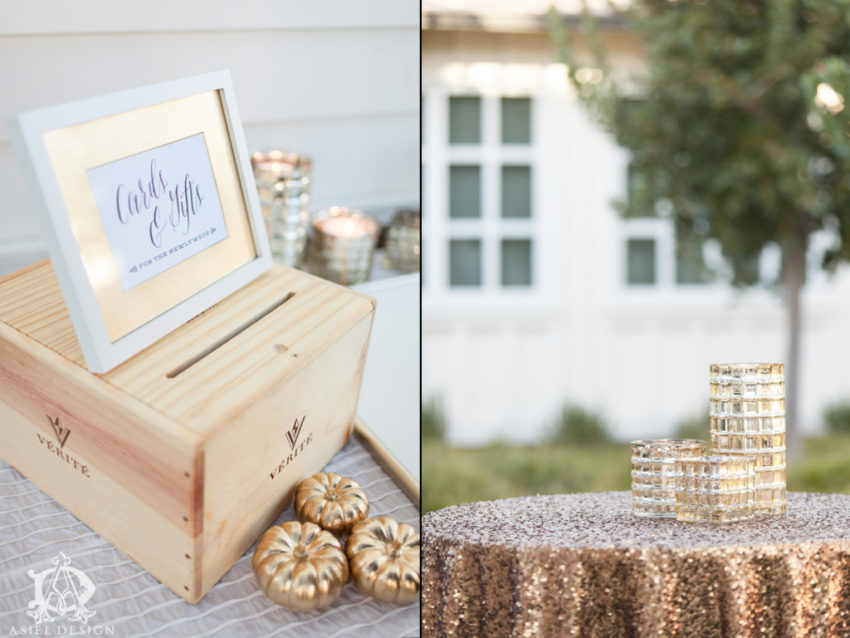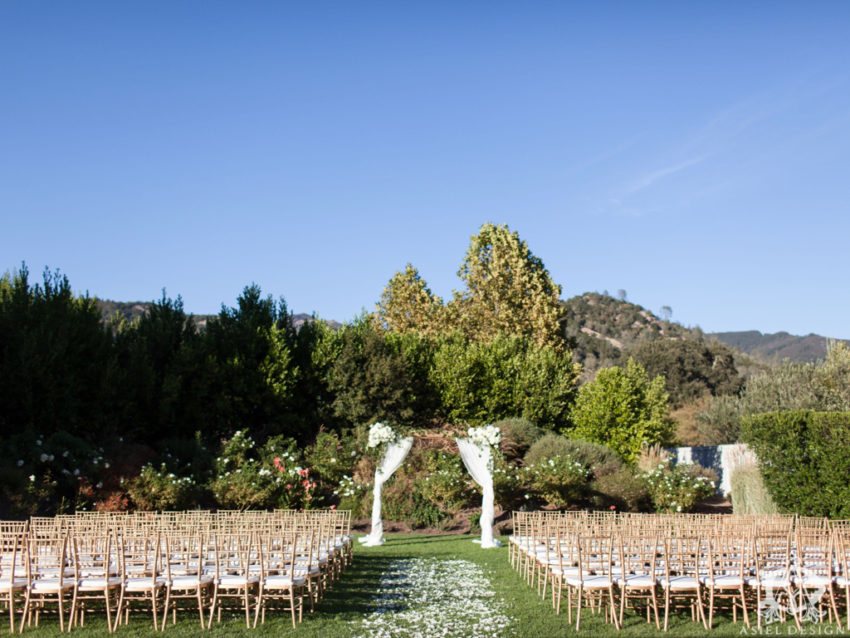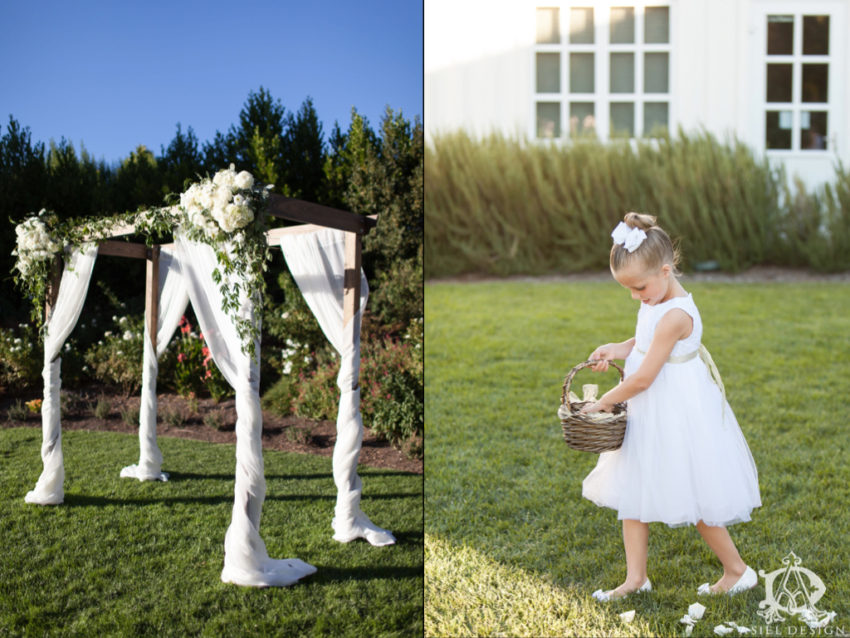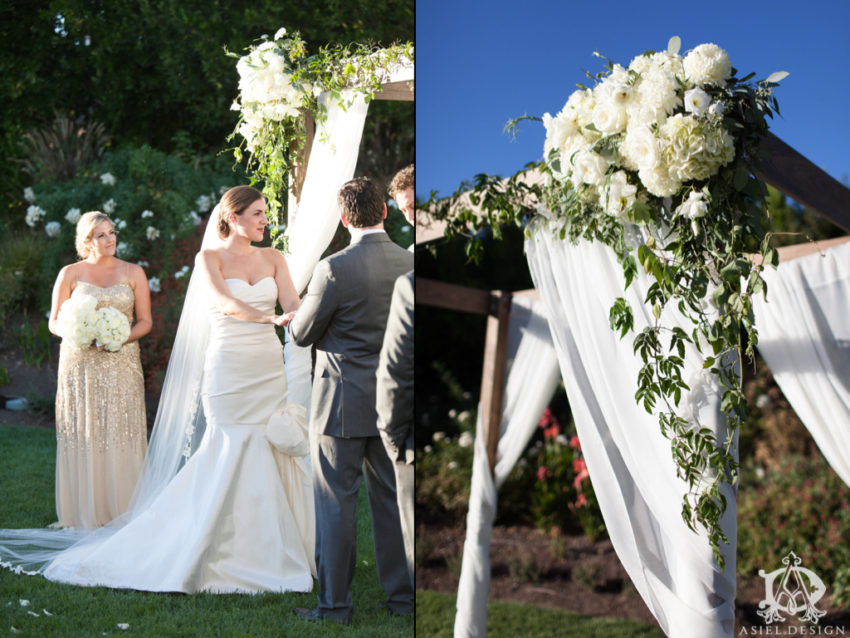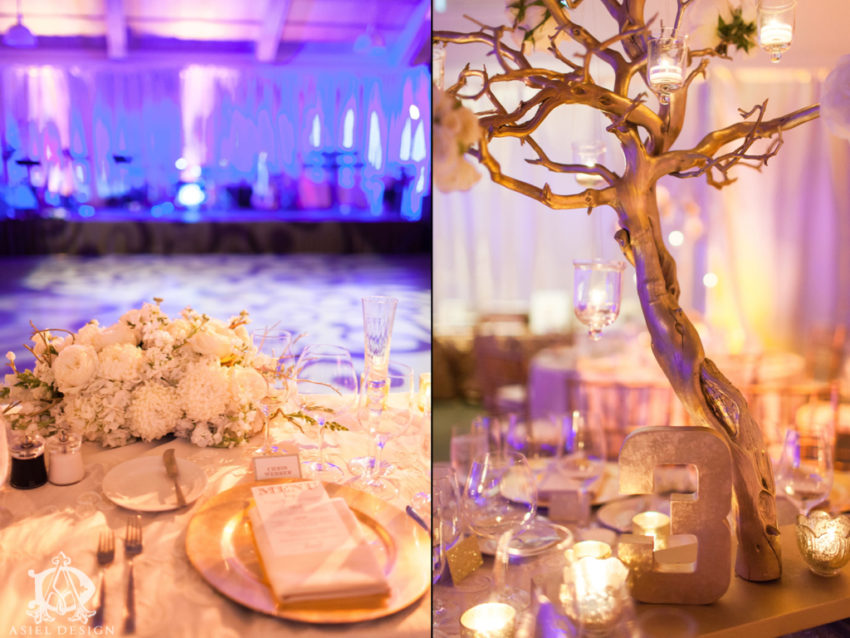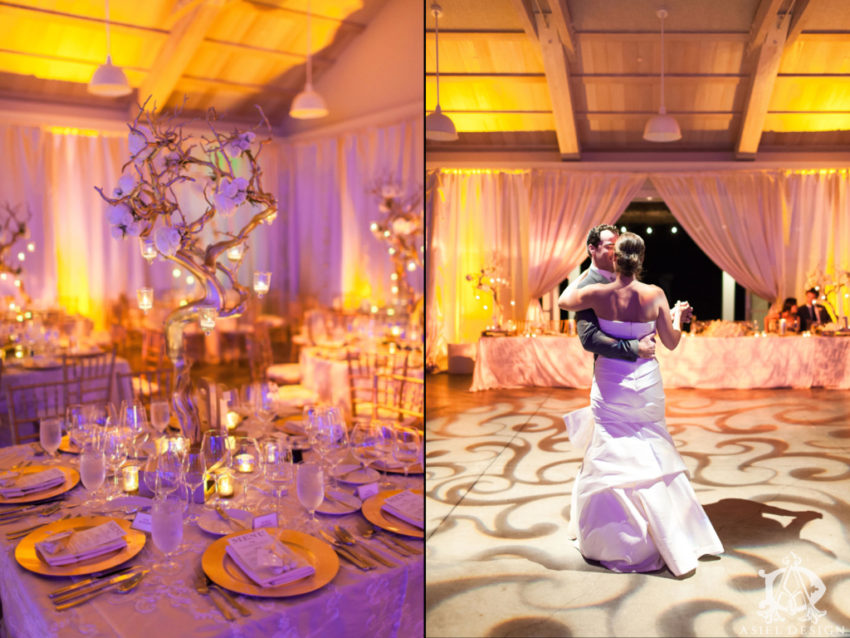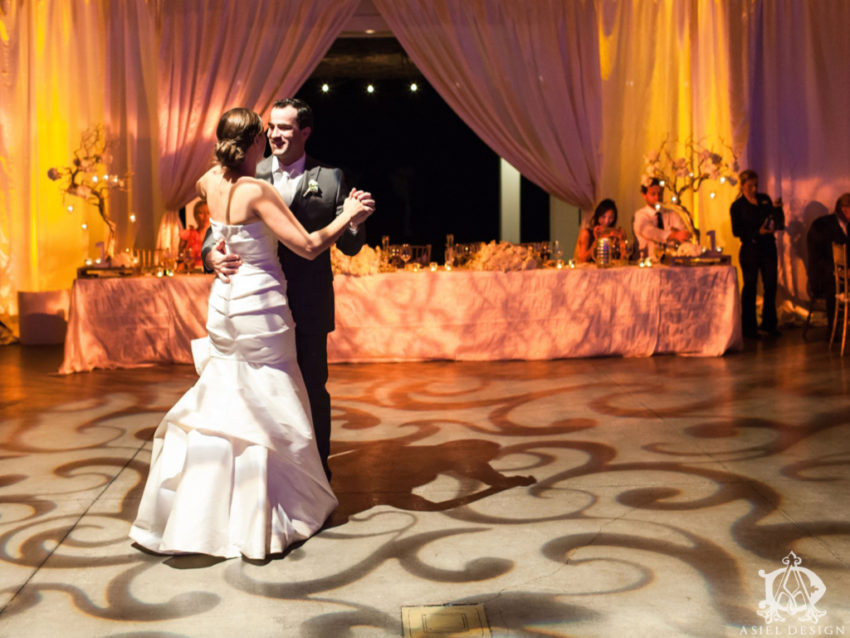 kendal + chris | SOLAGE, CALISTOGA
Kendal and Chris were married at the Solage Calistoga Resort and Spa overlooking the vineyards of Napa Valley. Golds and whites created a harmonious color scheme for their autumn wedding. Her simple bouquet filled with white Ecuadorian roses and the boutonnieres painted with gold berries added to the romance of the countryside wedding day.
The rustic arbor that gave this Napa Valley setting a picturesque focal point, added a nice look to their scenic ceremony. The wooden arbor was adorned with clusters of white flowers and chiffon fabric which gave a romantic setting to their ceremony. In addition, stylish chevron patterns were used for the linens.
Our popular, sculptural manzanita trees used for the reception centerpieces were complimented by saturated LED lighting. This look was able to provide another dimension of design different from the ceremony. The manzanita trees, which were painted silver, were a beautiful asset to the reception. What is interesting about our manzanita trees is that they are a rare form of growth that are called "creepers." These creepers grow as a deformity on the sides of mountains which makes the trees more sculptural and less branchy. The result is an artistic centerpiece that guests can appreciate throughout the night. Phalaenopsis Orchids embellished the centerpieces as they were also accented with mercury votives which gave Kendal and Chris a fuller design.

Photo Credit | Megan Clouse Photography
Sincerely,
Jonathan Gomez
floral design | ASIEL DESIGN