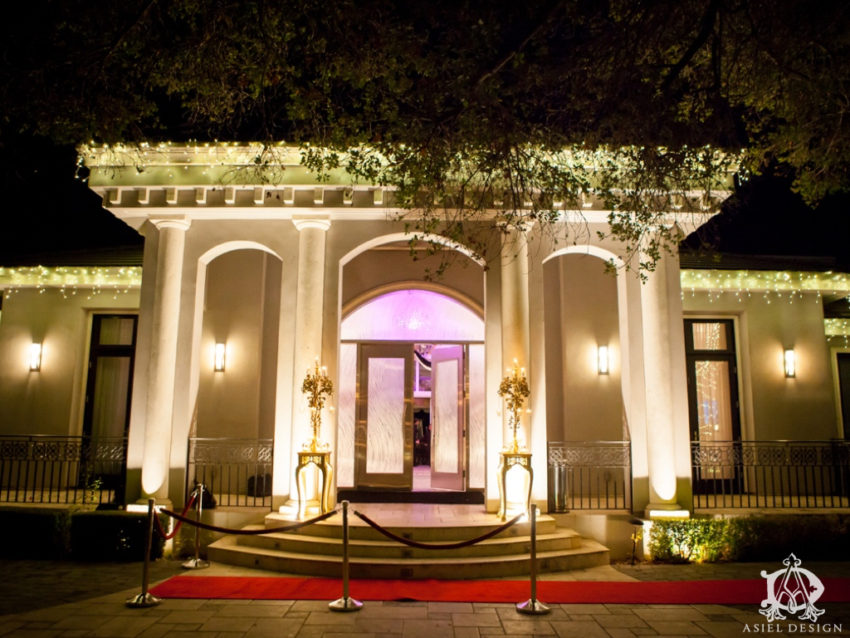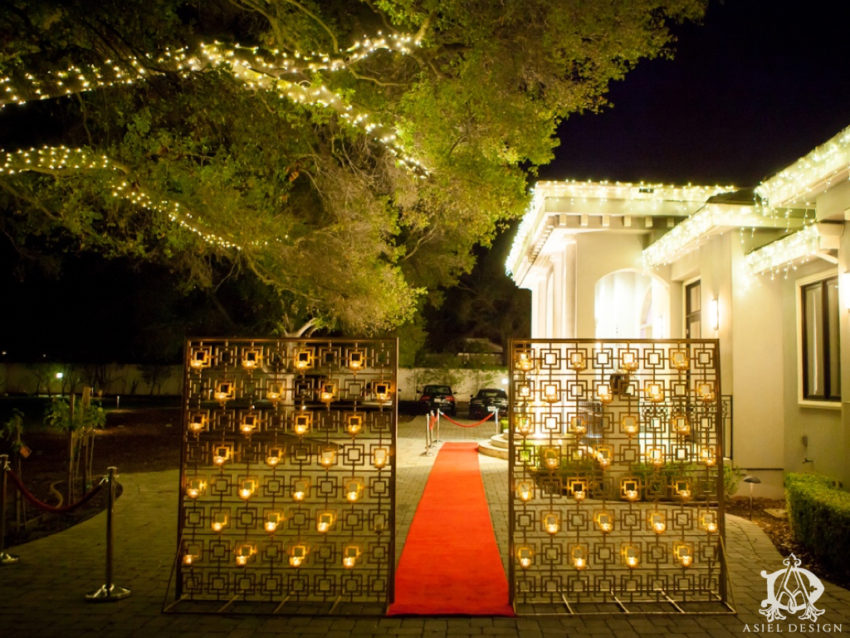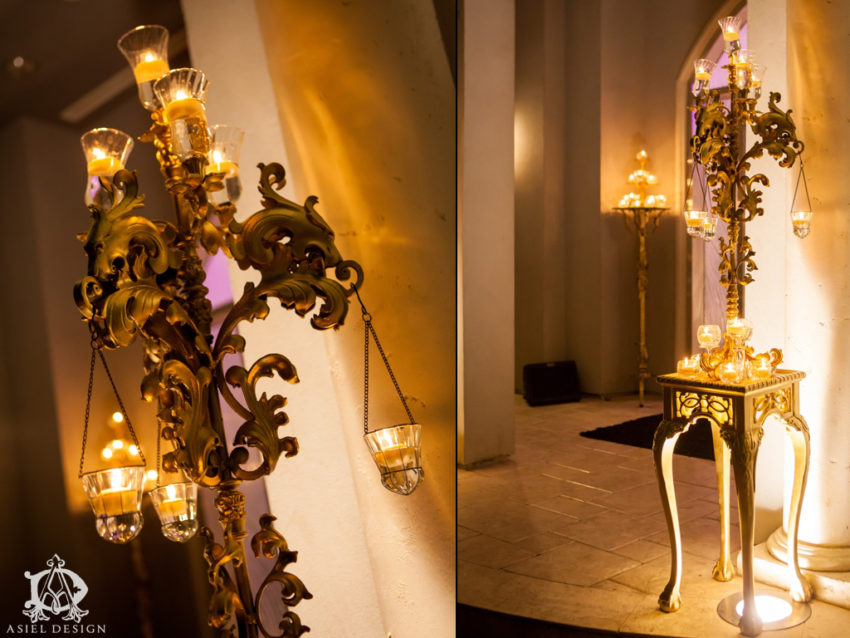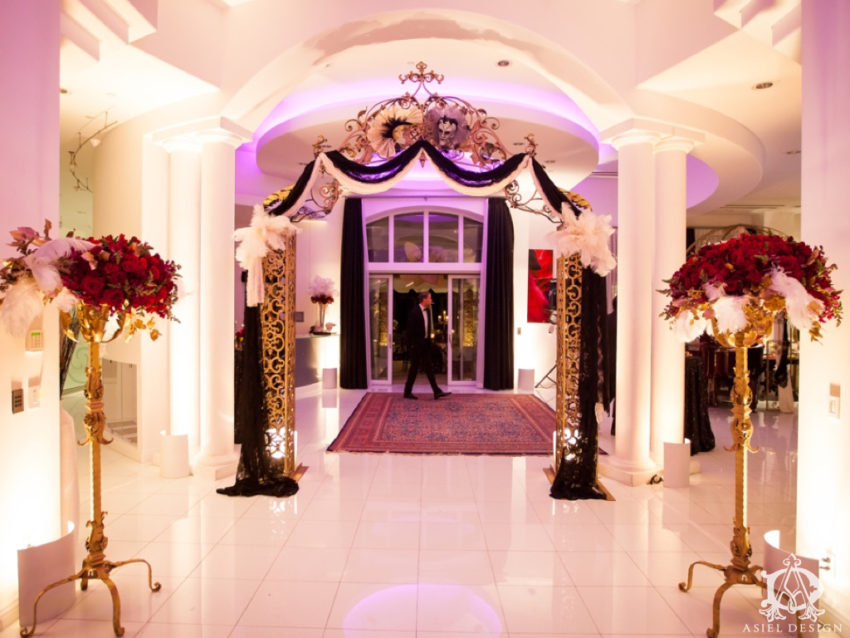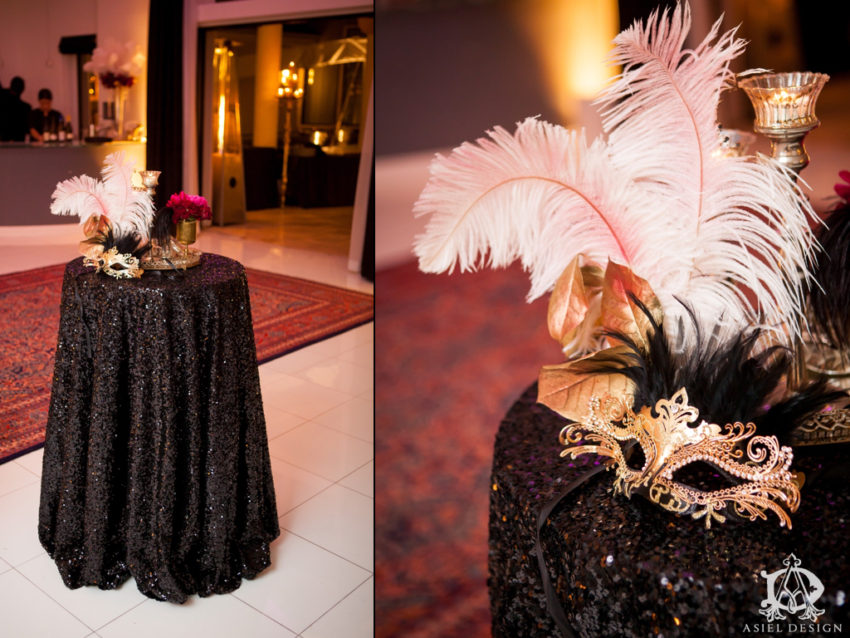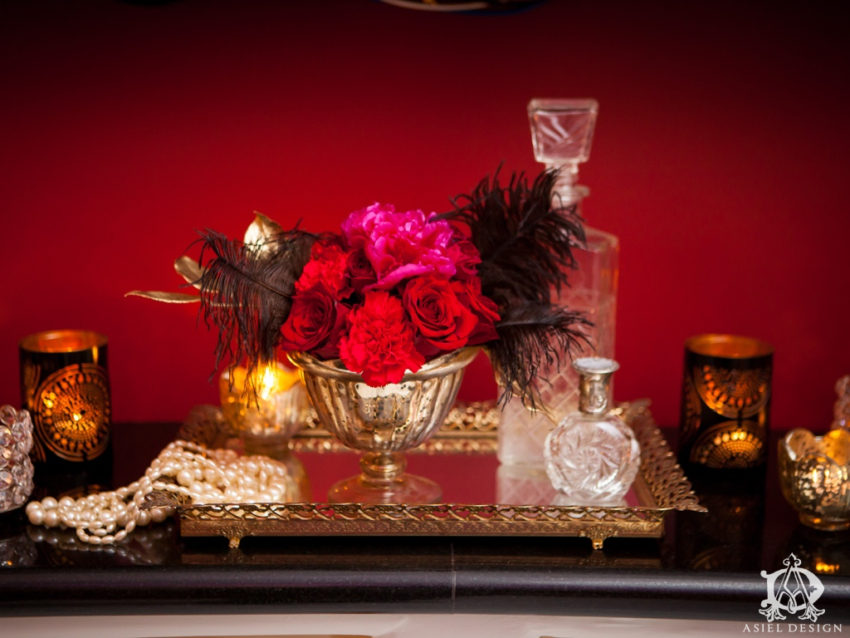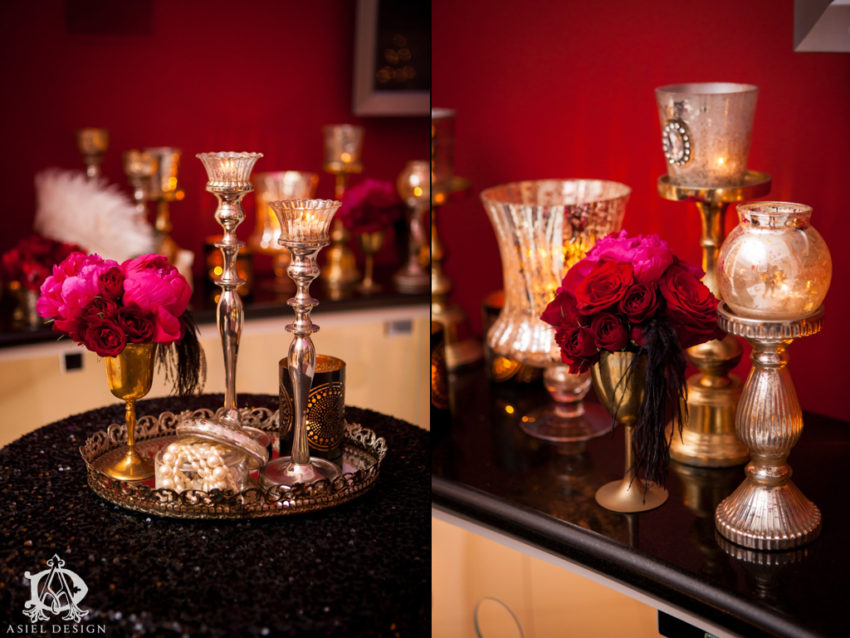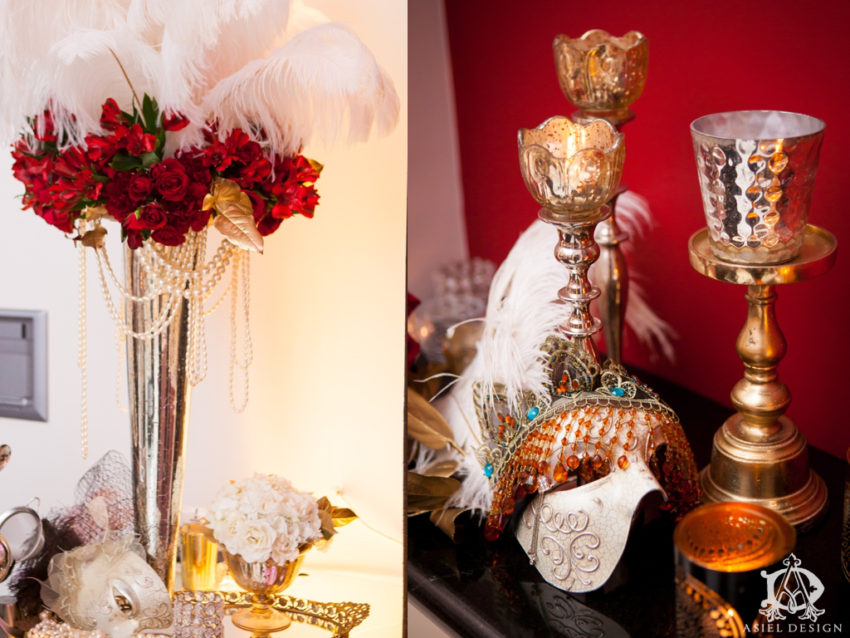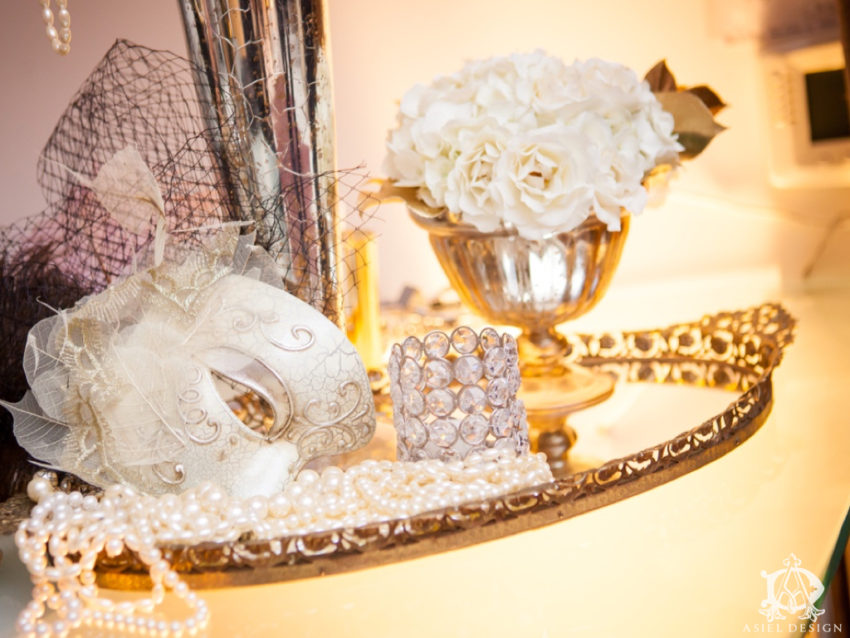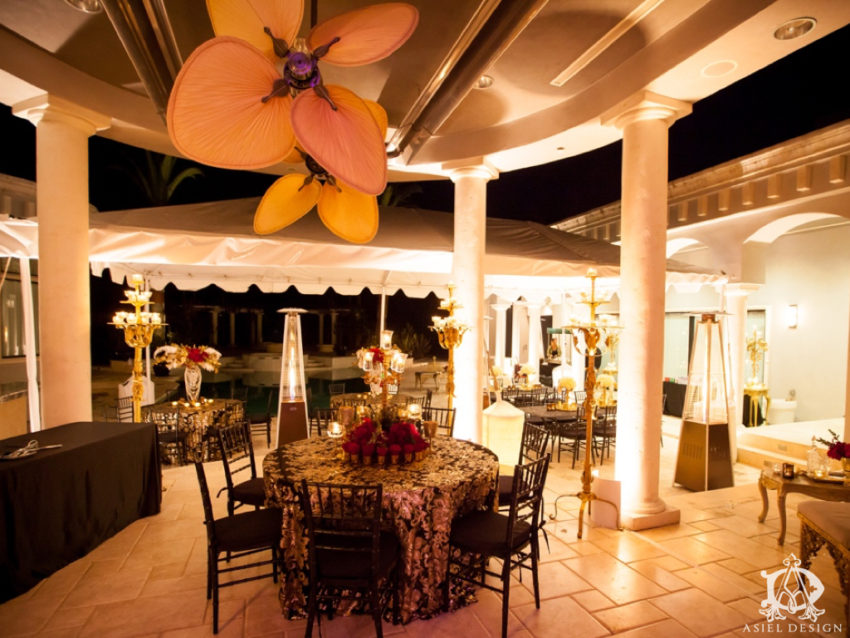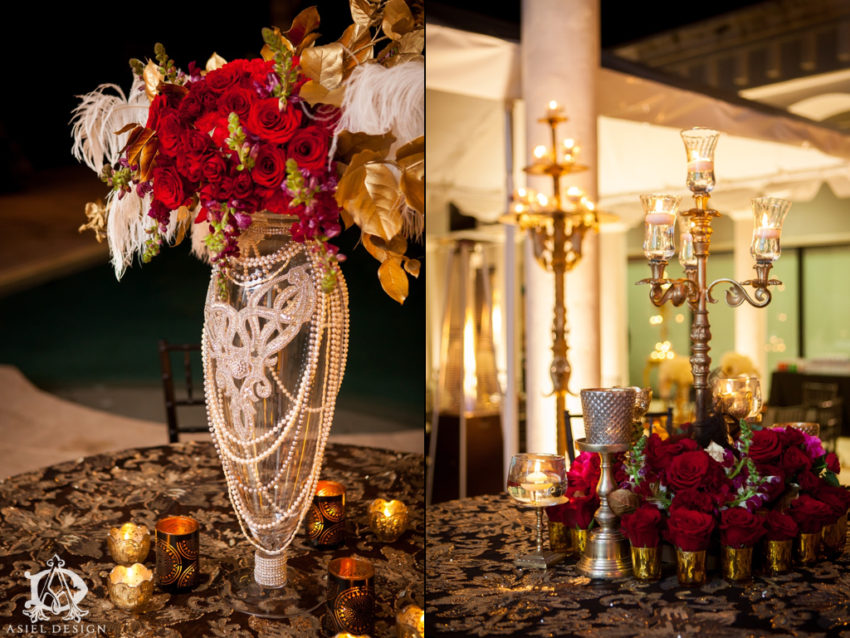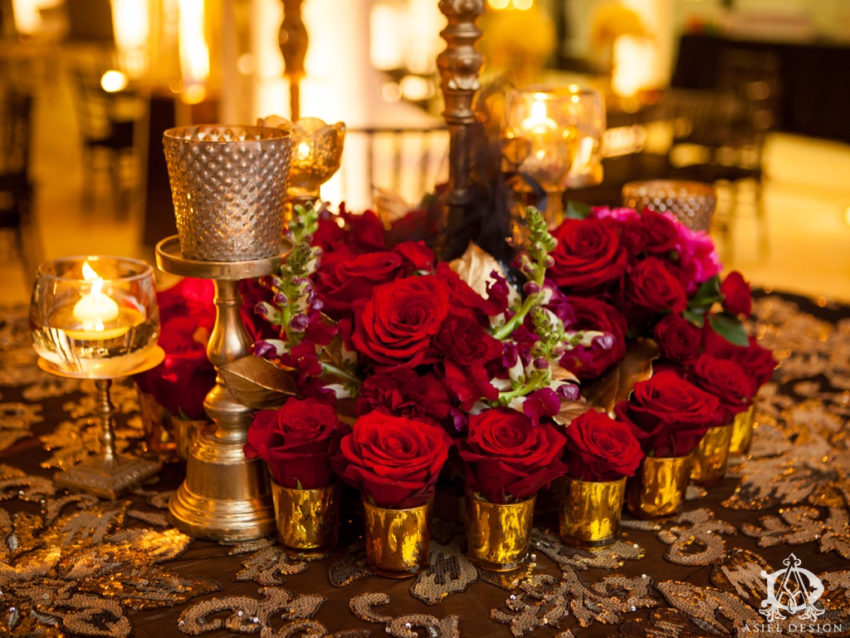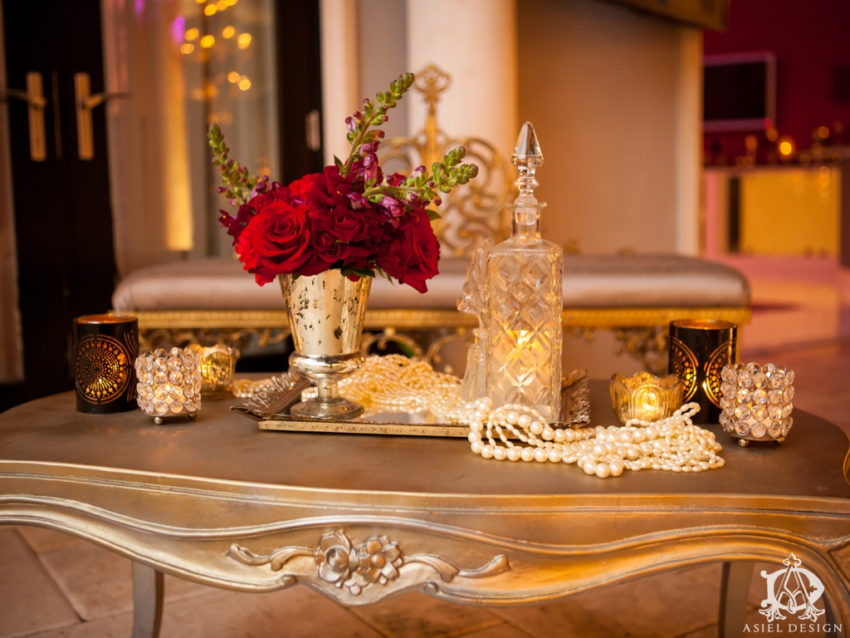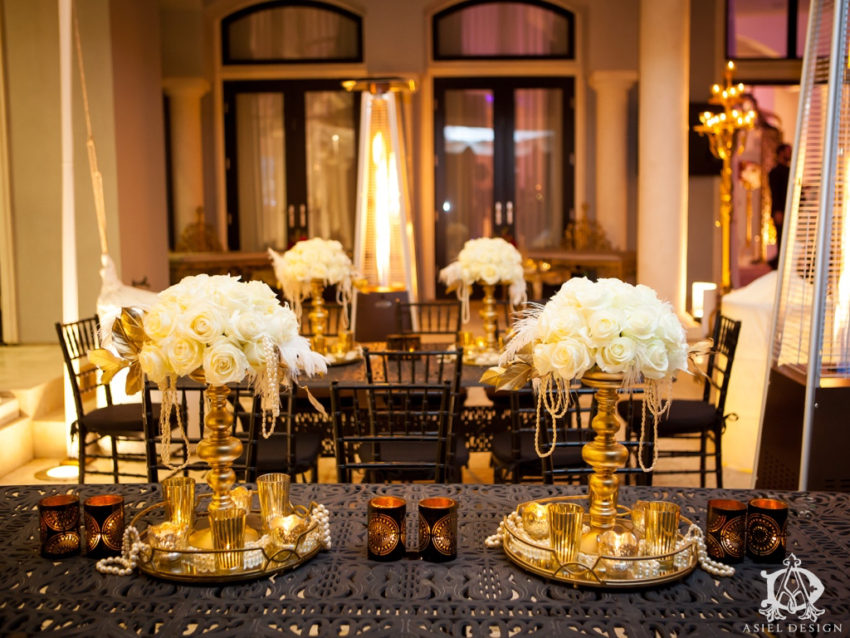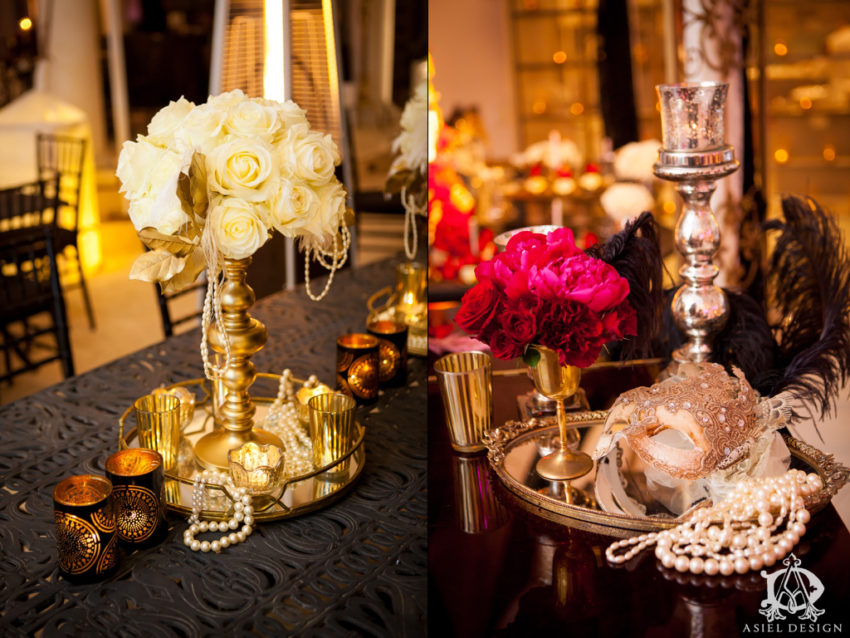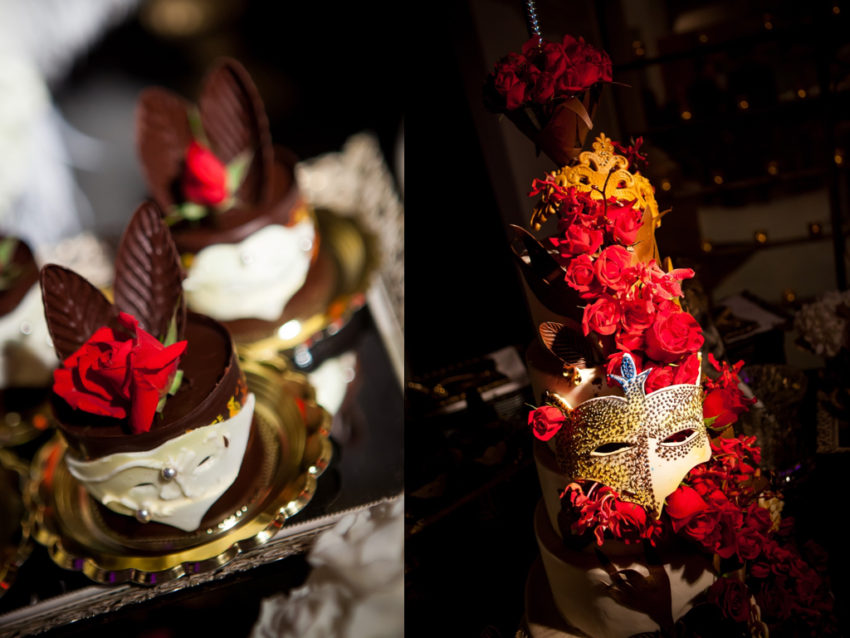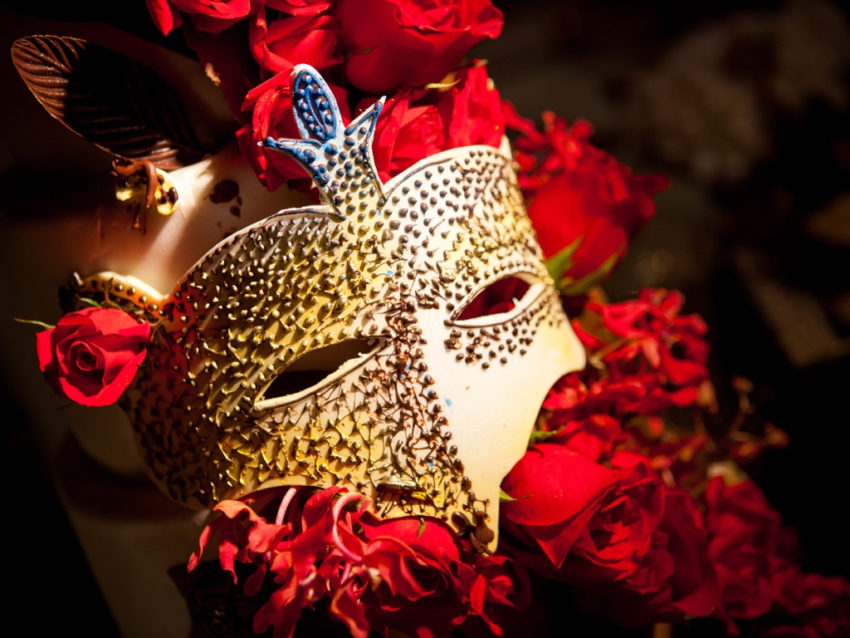 heather's birthday | MASQUERADE PARTY
It was a pleasure to do a themed birthday party for one of our dear friends and clients, Heather Fini. The party tasted good too, with catering by Celebrity Chef Michael Mina. It was a delight to design a masquerade theme for her birthday.
Upon arriving to the birthday party the first sight you were able to see was our grand entrance. A long red carpet leading up to the front stairs was designed with candle walls to start and custom wrought iron lion stands to greet you at the door. In the entry of the house, their foyer if you will, guests passed through our firenzi candelabras, which usually hold candles, but instead we placed a large floral on top. In the center of the foyer, stood the grand archway adorned with fabric, motivating guests to journey to other areas the party.
We designed custom made masks with feathers. Our design used European elements and mood. Vintage trays, pearls, mercury vessels, vintage perfume bottles and alcohol decanters, stylized together brought sophistication to the room. We like to say these types of design elements are part of our "Fem and Glam" style of decor. Mercury candlesticks, red burgundy spray roses with magenta peonies and black ostrich feathers greeted you at the various cocktail areas. You can see through out the slides some spaces of the party were white with gold, giving a more clean and classic look, while others using black bacarra roses and other red tones kept a true masquerade theme alive.
The venetian, ornate design was prevalent through out the house and onto the outside area. Pieces such as the glamour vases, with pearls, red floral and golds as shown on slide 11, as well as candelabras with heavy floral as seen in slide 12, brought in an old world feeling to Heather Fini's Birthday Party. Rachel Larsen sang opera and Isaiah Pekary played violin giving the atmosphere completion and enjoyment to the timeless theme of masquerade. Happy Birthday Heather Fini!

Photo Credit: Colson Griffith
Jonathan Gomez
owner + designer | ASIEL DESIGN
You might like: