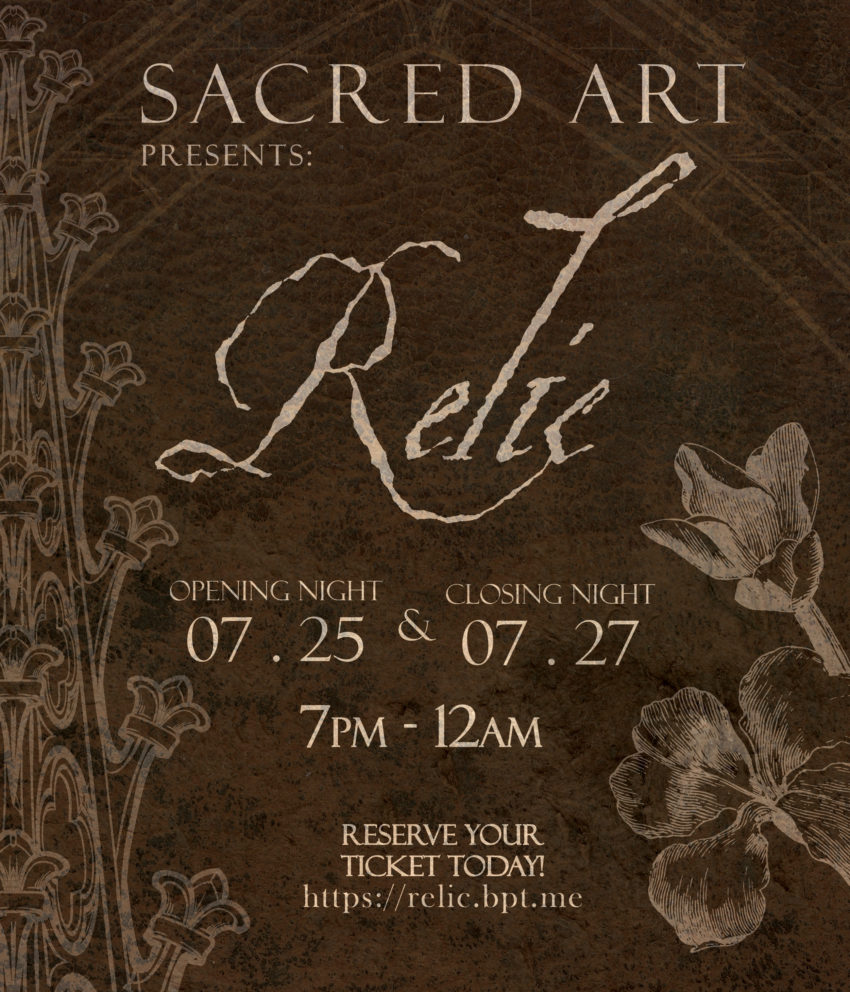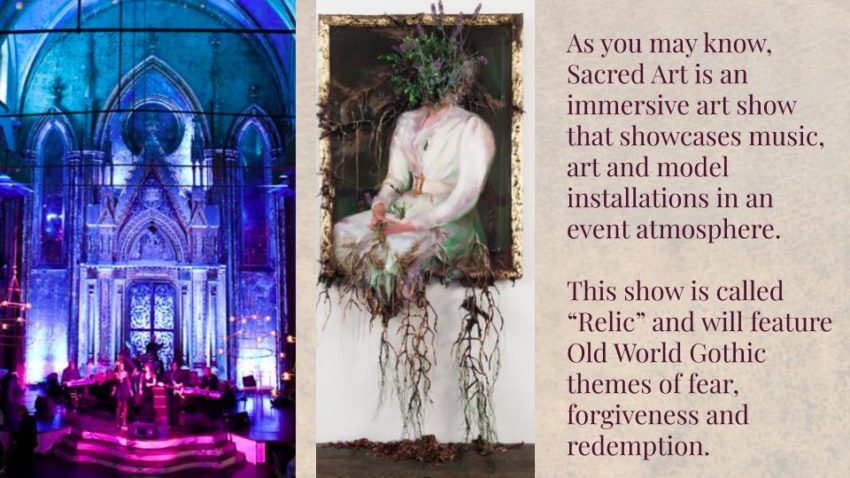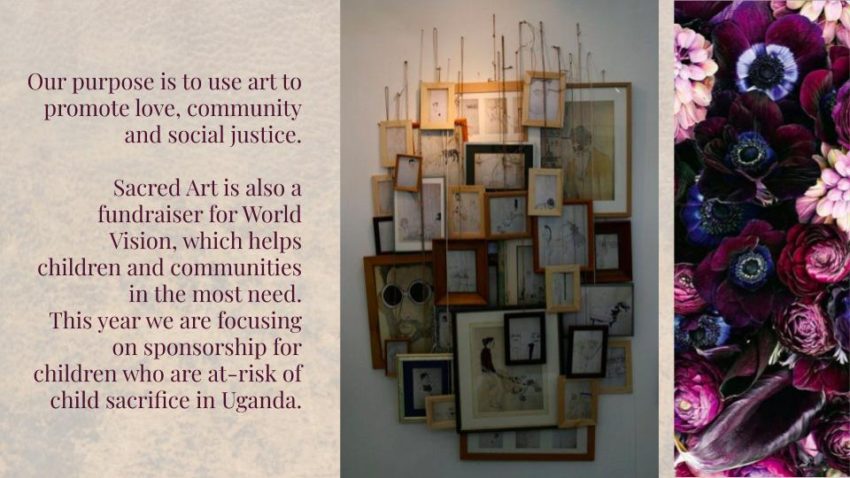 As you may know, Sacred Art is an immersive art show that showcases music, art and model installations in an event atmosphere.
This show is called "Relic" and will feature Old World Gothic themes of fear, forgiveness and redemption.
Our purpose is to use art to promote love, community and social justice.
Sacred Art is also a fundraiser for World Vision, which helps children and communities in the most need. This year we are focusing on sponsorship for children who are at-risk of child sacrifice in Uganda.
Kathryn Kelly
You might like: