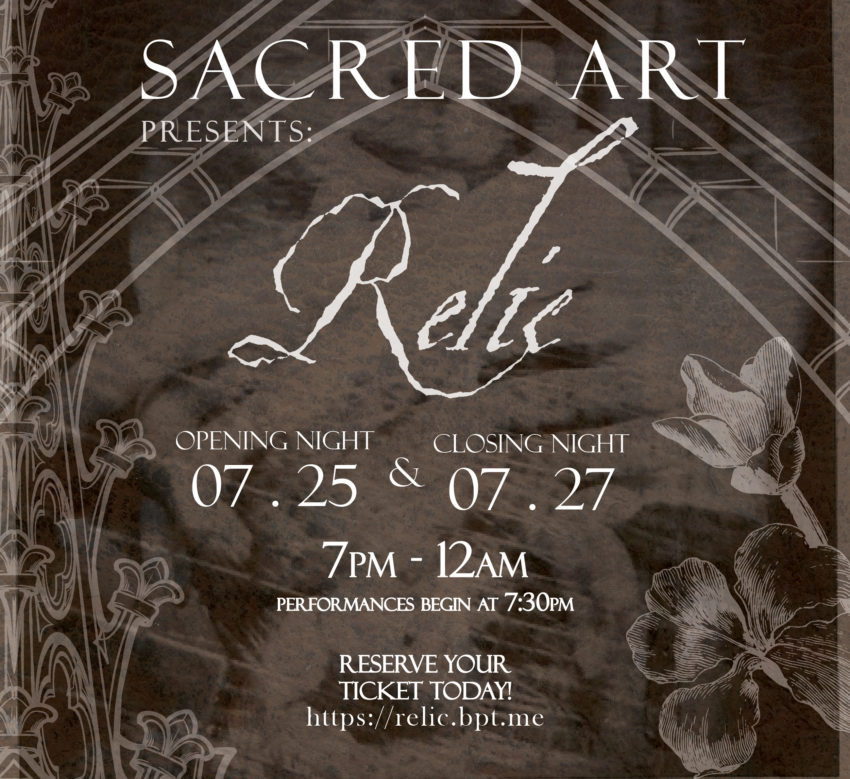 Working together to protect children
---
At Sacred Art, we will be raising funds to make the world a healthier, safer and more hopeful for children in Uganda. Proceeds raised during our event will be donated to child sponsorship programs.
---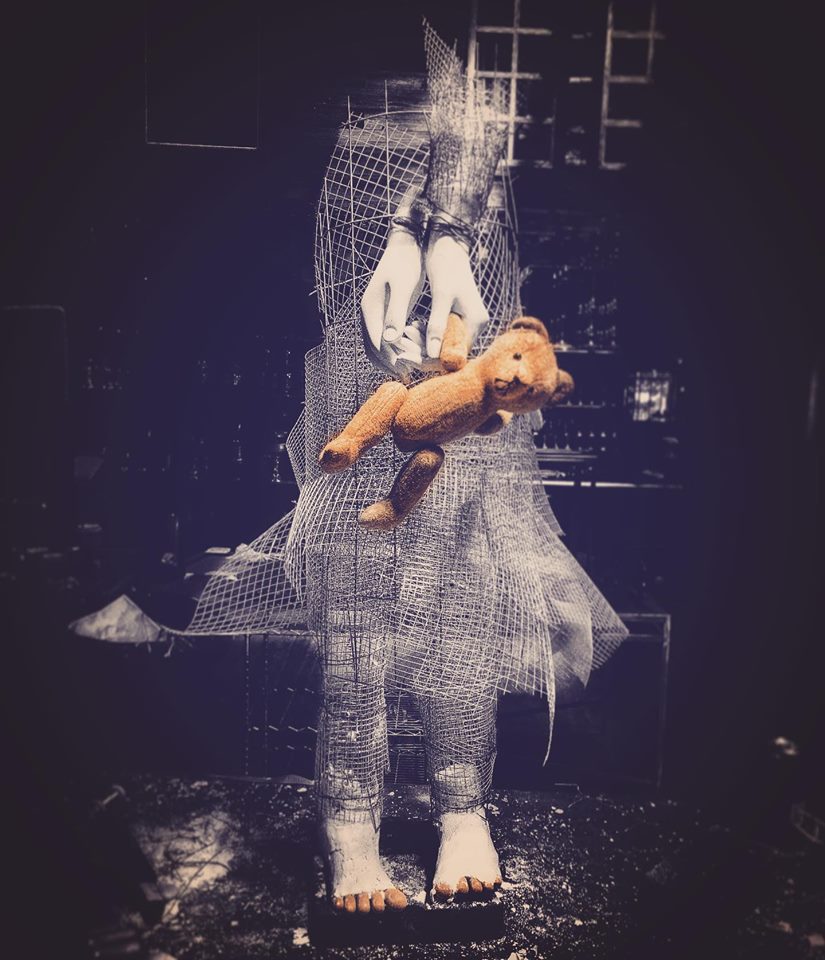 Raising Awareness + Taking Action: Ritual Child Sacrifice
Child Ambassador Laura Wells tells her story of redemption, restoration, and hope on her visit to Uganda.
photo by Kristin Fjeldheim
---
A Love Letter for Uganda

written by Laura Wells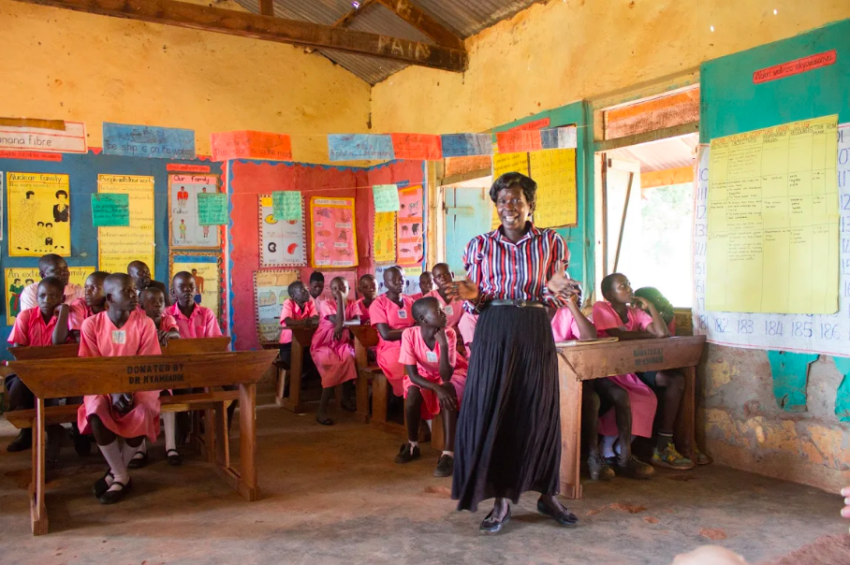 In many ways, the classroom was similar to those I've seen in the United States. Faded but vibrant colored paper in primary hues made eye-catching bulletin board displays for lively posters of fruit, animals, and houses. Spelling words, all printed in the careful, rounded form of elementary handwriting, were made into festive flags and draped cheerily across the room. To complete the classroom, a chalkboard was painted on the whitewashed clay walls with charts labeled "Our Shapes" and "Our Calendar" on one side and "Our Vowels" and "Our Helpers" on the other. It was a friendly, pleasant space and the teacher who greeted us as we entered the room did so with loving pride of ownership. The students, dressed in bubblegum pink uniforms, did the usual stuff kids do when strangers come to visit a classroom – they wiggled with nervous excitement on their benches and fidgeted behind their wooden tables. The outgoing students smiled and waved at us, their friends giggling at their boldness.

I came to this classroom in southern Uganda accompanied by my team of fellow Child Ambassadors with World Vision, a Christian humanitarian organization working to make life healthier, safer, and more hopeful for these kids. The children growing up in this part of Uganda are at-risk, not just from the poverty that threatens malnutrition, education, and future opportunities but also from a cultural practice known as ritual child sacrifice. It involves the abduction of children for their body parts, tissue, and blood while the child is still alive with the belief that mixing these body parts in the traditional concoctions of witch doctors could bring success in business or love.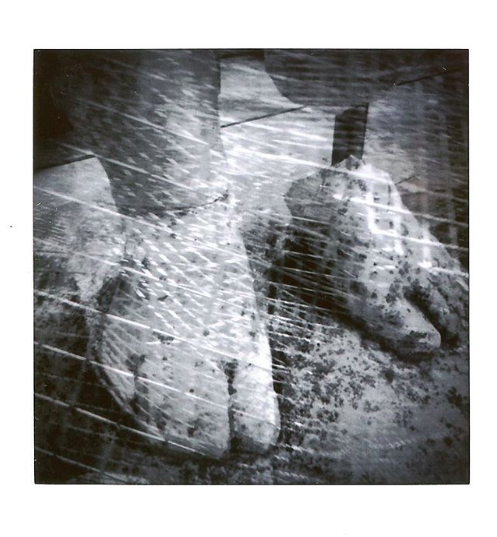 It's so dark, it sounds implausible – like something from the realm of Hansel and Gretel, gingerbread houses, and bread crumb trails in the woods; folklore where symbolic evil villains threaten children and mix up evil potions. It couldn't be the stuff of real life. But in Uganda's Buikwe district between 2013 and 2014, 29 children were abducted, 64 were reported missing, and 20 were ritualistically murdered. Children like Jimmy.

Jimmy's grandmother came home one afternoon and discovered her grandson missing. She was instantly afraid. "My heart was very disturbed. Right away I felt pain in my stomach. I rushed into the house but I couldn't find him. People who had gathered helped me look for him but all in vain." Jimmy was missing for over a week before his younger brother discovered his body. For his grieving grandmother, life would never be the same. She lives in fear for herself and for her grandchildren.

Raising their Voices

We sat on our chairs at the front of the classroom and listened as the children's teacher explained her work with the students. Her long skirt and blouse almost had the nostalgic appearance of a teacher in a Little House on the Prairie episode. With pride, she called on a girl to recite a speech for us and then requested a group of students come forward, explaining their performance would be one they created themselves. We smiled at the children and then at one another, admiring how sweet they all looked as they stood, ready to begin.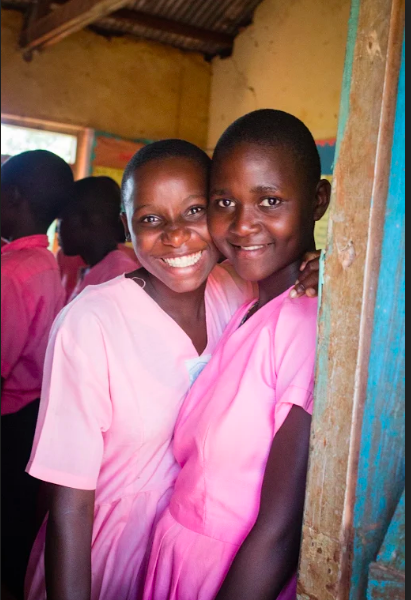 Taking their places, the students in the front rows kneeled, their expressions suddenly changing from bright-eyed to haunted and anguished.

"Child Sacrifice. Child Sacrifice." They chanted. "You killed my brother. You killed my sister." Crying out in unison, their voices raised in an accusing, grieving lament. Those in front rhythmically drummed the ground with their fists. "Child Sacrifice. Child Sacrifice. WHYYY?!!!" With agonized clarity, their cries broke the air and splintered our hearts.

Truth be told, I'd been afraid to come to Uganda. I'd heard stories about child sacrifice and it's existence so repulsed me that I wanted to avoid being there. My fear was so great, I even talked to a friend about not going. "I don't think I can handle it. It's the one place on earth I don't really have a desire to see." Now I sat in the very place I feared was hopeless, listening to young children chanting a dirge in the center of their cheerful elementary classroom. "Child Sacrifice. Child sacrifice. WHY?!!!!"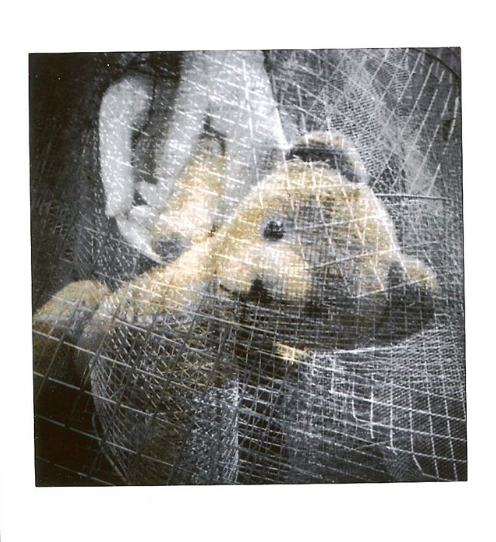 The Vandalism of Shalom

There's a concept in the Bible that's used to denote a key attribute of God known as "shalom." In English, the term is translated as "peace" and generally thought of as the absence of war but in Hebrew, the term signifies something much greater. A more complete translation of "shalom" would include concepts like wholeness, harmony, flourishing, fullness, and a fulfillment that extends into every aspect of life. Shalom is who God is and what He created the world to be and experience as a reflection of its Creator. But that shalom was broken with the entrance of sin.

The author, Neil Plantinga, uses a thoughtful phrase to succinctly captures the substance of sin. He calls it the "vandalism of shalom." Sin fractures God's peace – the way things were intended to be. In place of wholeness, harmony, and flourishing, there is brokenness, harm, and poverty. The children in this small classroom in Uganda were giving voice to this impact of this vandalism on their lives. God didn't intend their lives to be this way.

The first time Jesus spoke publicly in the synagogue, he chose to read a scroll from Isaiah. "The Spirit of the Lord is on me, because he has anointed me to proclaim good news to the poor. He has sent me to proclaim freedom for the prisoners and recovery of sight for the blind, to set the oppressed free, to proclaim the year of the Lord's favor." To the amazement of his audience, he then said, "Today this scripture is fulfilled in your hearing…" The Redeemer had come to set things right – to restore shalom. In John 10:10, Jesus says, "A thief comes only to rob, kill, and destroy. I came so that everyone would have life, and have it in its fullest."

Throughout Jesus' time on earth, he set about to restore fullness of life to those around him, healing the sick, feeding the hungry, and bringing justice and peace to the broken. And he charged his followers to do likewise. "Blessed are the shalom makers, for they will be called children of God." This calling to restore shalom is what's later a calling to a "ministry of reconciliation" (2 Cor 5:18-20) – setting things right between people and God so that they can experience fullness and harmony in every part of their lives. God's mission is the redemption of all things that are broken – broken lives, broken systems, and broken relationships. His heart is for the children of Uganda to experience healing, hope, and fullness of life.

Restoration

In Uganda in 2013, World Vision began implementing the Community Amber Alert Against Child Sacrifice Project (CAAACS) focused on ending the practice of ritual child sacrifice by reversing demand for children's body parts and sensitizing communities to change their beliefs. This program also employs a unique, localized Amber Alert System, adapted to fit the context of the Buikwe District. In response to a cry for help, indiginous drumming triggers an early warning, quickly followed with more modern technology like megaphones, radio, and cell phones to prompt the community to action. Roads are quickly blocked and the police, notified. As a result of this system, 18 lives were saved in 2016.

Stopping the abduction of children is only one part of the battle, however. Eliminating the demand for the children's body parts is another. When the CAAACS Project started in 2013, it needed to confront the belief system that created this demand. To this end, World Vision adopted a social norms change approach, starting multi-phased workshops to guide affected communities to acknowledge with this reality. These workshops lead to the admission that child sacrifice exists and impacts the community and the understanding that each individual needs to assess their own beliefs and mindset to bring about change. World Vision also works within the faith community to protect children, bringing together leaders from different faith traditions to transform the community.

Children also play a key role in this transformation. They're empowered to use their voices and become agents of change in their community. And it's working. Through this multipronged approach, lives are being saved but the practice of child sacrifice still remains.

Drums

The children finished their performance and went outside to the fenced playground area behind the school. We followed behind them and then heard drumming. Was this a warning? Had a child been abducted?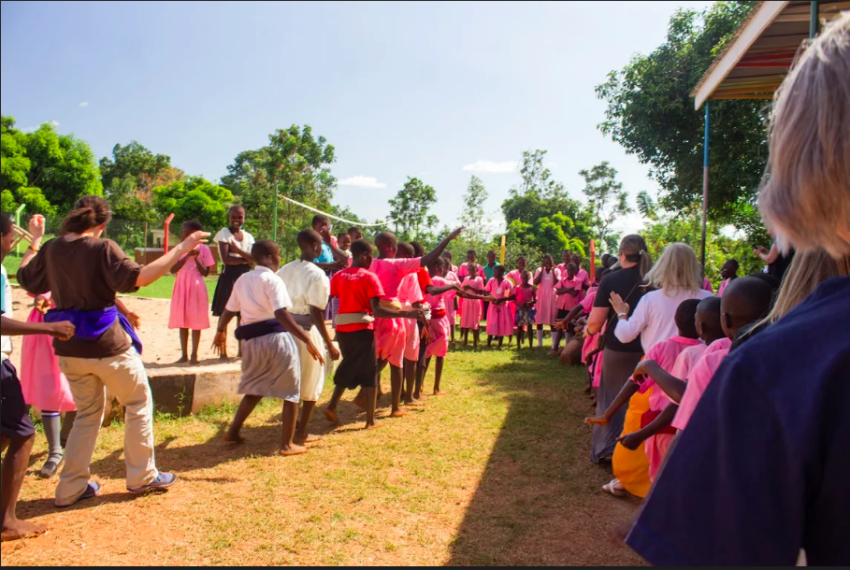 The drumming grew louder as we entered the playground area but there was no alarm. Instead, the children smiled and reached for our hands, pulling us to join them in an indiginous dance that was something like a hip-wiggling conga line. My Scandinavian/British hips aren't exactly used to this, so I wiggled along with the rest of them and was pleasantly surprised when I swiftly received a fabric belt tied sweetly around my waist by a smiling little girl. At first I thought this belt was a sign I was doing well, like "Congratulations, you've reached a new level!" But rather than being a sign of my impressive dancing skills, it turned out to be a remedial effort to help me focus my movements. (Less hand waving, more hips!) We danced until exhausted and laughed together, hearts full.

A Letter

I came to Uganda fearful that I would leave hopeless – thinking that I could never fall in love with a place where child sacrifice exists. But the reality wasn't so simple. While I did see the evil, brokenness, and pain I so badly wanted to avoid, I also experienced a beauty, joy, and loving hospitality that was overwhelming and washed into my heart like a flood. I bore witness to the vandalism of shalom but I also saw the shining beauty of all life could be as it's reclaimed and redeemed.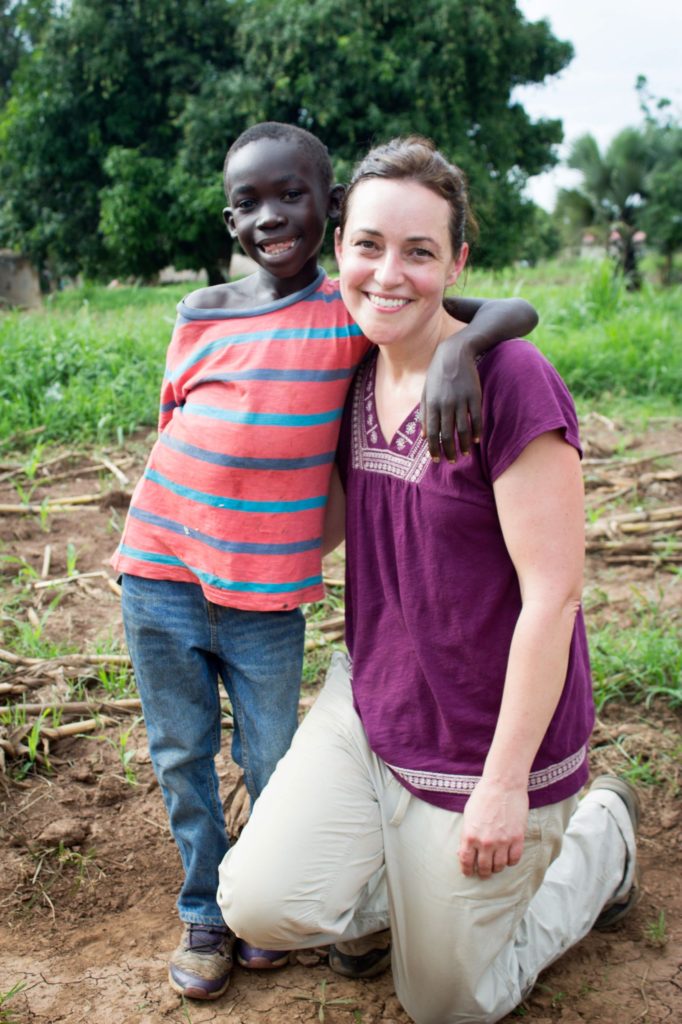 Uganda's imprint is now etched on my heart in the form of our sponsored child, Elvis. He and his family are among the most generous and loving people I've ever met. In a profound but simple way, sponsoring Elvis enables me to be part of World Vision's work restoring fullness of life (shalom) for all children. A World Vision staff member, Obed, from the Buikwe district explained the impact of sponsorship, "The little that our donors give… is very significant. That's what I would tell our donors – that whatever support that you give, you don't know how much it is going to do. It changes the whole world around." Then Obed added something that surprised us with a charge. "The children and families of Uganda cannot write the people of the U.S. a letter but you… you can go back and tell their story for them."

I've puzzled for more than a year over how to tell this story. I've worried over telling it "right." I've tried to balance this need to share about child sacrifice with the fear people will be repulsed by Uganda, as I was once. But child sacrifice doesn't define Uganda, it's just a manifestation of the terrible brokenness of humanity. But that story is just one side of it. The whole story, when we choose to join into it, includes redemption, restoration, and hope. And this story – my story – is just my attempt to put it into words as a love letter written for a nation who will forever be part of my heart.
You might like: